Justin Bieber, Hailey Baldwin 'Definitely Ready' To Have Children: Report
KEY POINTS
Justin Bieber is "more than ready" to have kids and feels that being a dad is "one of his main purposes in life," a report says
His wife Hailey Baldwin reportedly also feels that "time has come" for them to expand their family
Bieber previously said he wants "a little tribe" but will leave the number of kids they'll have up to his wife
Justin Bieber and Hailey Baldwin may start a family soon, a report has suggested.
After three years of marriage, Bieber, 27, and the 25-year-old model are ready to expand their family, an unnamed insider told Us Weekly.
"Babies are definitely on the brain," the source said. "They both feel like it's their destiny to have kids together and they are definitely ready."
The insider said they won't be surprised if Bieber and Baldwin make an announcement "in the near future" that they are expecting their first child.
"Justin is more than ready," the tipster told the outlet of the singer, who has three younger siblings Jazmyn, 13, Jaxon, 12, and Bay, 3, and a 14-year-old stepbrother, Allie. "To him, he feels like it's one of his main purposes in life to be a dad. He can't wait and has wanted to be a father for a long time."
Baldwin is also "finally ready to be a mom," according to the source. The model had wanted to travel and enjoy life together with Bieber as a married couple for a few years, but the source said she now feels that "time has come" for them to fully settle down.
After two years of off-and-on dating, Bieber and Baldwin tied the knot in September 2018 with a courthouse wedding in New York City. They then had a larger celebration and a more traditional wedding ceremony in South Carolina a year later with their family and friends in attendance.
In Amazon Studios' Prime Video documentary "Justin Bieber: Our World," the "Yummy" singer expressed his desire to start trying for a baby with his wife this year.
"My intention for 2021 is to continue to set goals and have fun while doing them. Make sure I put my family first and hopefully we squish out a nugget," he told Baldwin before his New Year's Eve 2020 concert.
"In 2021?" Baldwin asked her husband. Bieber clarified that he wanted to start trying at the end of 2021.
"We shall see," the model replied.
Bieber also opened up about expanding his family in the future when he appeared on "The Ellen DeGeneres Show" in December 2020.
When asked how many children he wants to have, the Canadian crooner said they'll have "as many as Hailey is wishing to push out."
"I'd love to have myself a little tribe. But, yeah, it's her body and whatever she wants to do," he said. "I think she wants a few."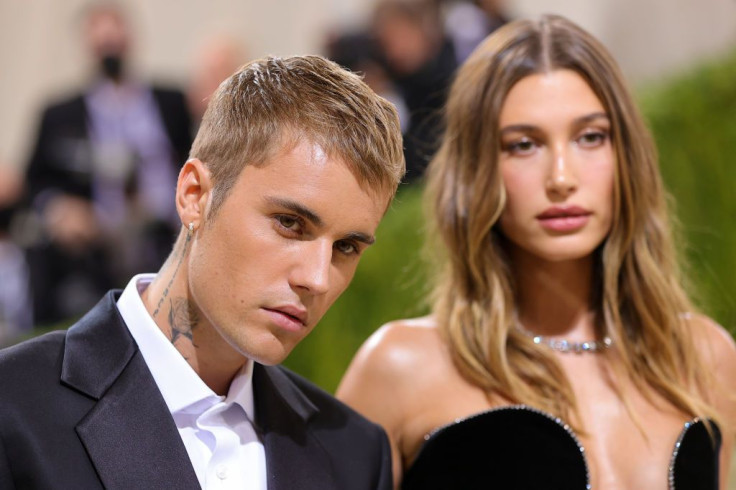 © Copyright IBTimes 2023. All rights reserved.