Justin Bieber-Lyft Promotion Treads Familiar Ground, But Can It Help 'Purpose' Become A Hit?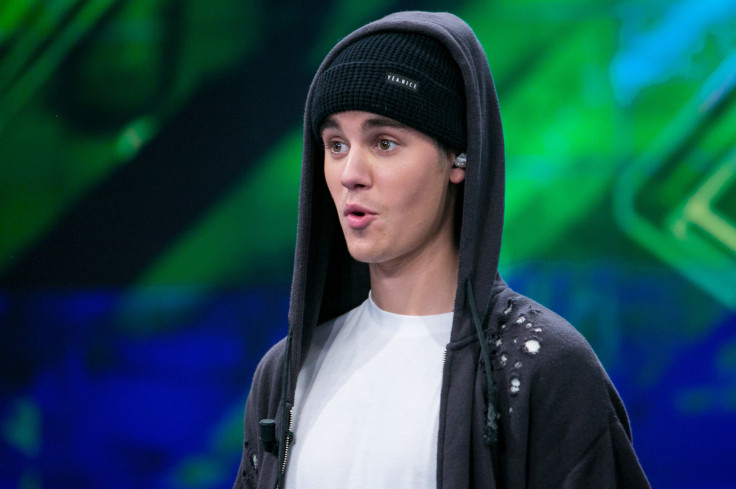 If you're looking for a soundtrack to your next on-demand taxi ride, Justin Bieber has just the thing for you. The pop star announced on Twitter Monday that he has partnered with the taxi service Lyft on something called Bieber Mode, which will allow riders who spend at least $5 on a ride taken any time between Nov. 13 and Nov. 19 to buy Bieber's comeback album, "Purpose," for $5.
The record, which will retail at other digital outlets for $12.99, is expected to spend a week on the top of the Billboard charts before getting blown away by Adele's "25," which has already broken more than a half-dozen digital sales and streaming records.
Lest you think this is the first time a pop star has partnered with an on-demand car service, we must remind you that, earlier this year, Britney Spears partnered with Uber to debut her single "Pretty Girls."
That move, like Bieber's, is part of a rich tradition of record labels partnering with strange third-party retailers in an attempt to drive interest in particular releases. In 2010, Kid Rock teamed with the pizza chain Little Caesars to sell copies of his eighth studio album, "Born Free." Last year, Usher reached a weird music partner summit by offering a new song to customers who bought a box of Honey Nut Cheerios at Walmart. Most recently, Shakira partnered with Rovio on a jewel-matching game that has not exactly generated huge profits.
Those alliances became increasingly common as CD sales collapsed during the first decade of the 21st century and labels scrambled to find new retail partners like Starbucks, which for a brief period was actually one of the largest retailers of music in the United States. There are even a few examples of this strategy working very well: In 2009, the British phenomenon Susan Boyle made a splash when Columbia Records decided to sell her debut album, "I Dreamed a Dream," in Walgreens.
It is also unlikely to be the last. In October, word began circulating that Adele's managers were pressuring Apple to carry copies of her hotly anticipated new album in Apple stores as part of a mammoth $30 million tour sponsorship.
© Copyright IBTimes 2023. All rights reserved.