Karen Handel Resigns: 5 Times Ex-Komen VP's Views Ignited Controversy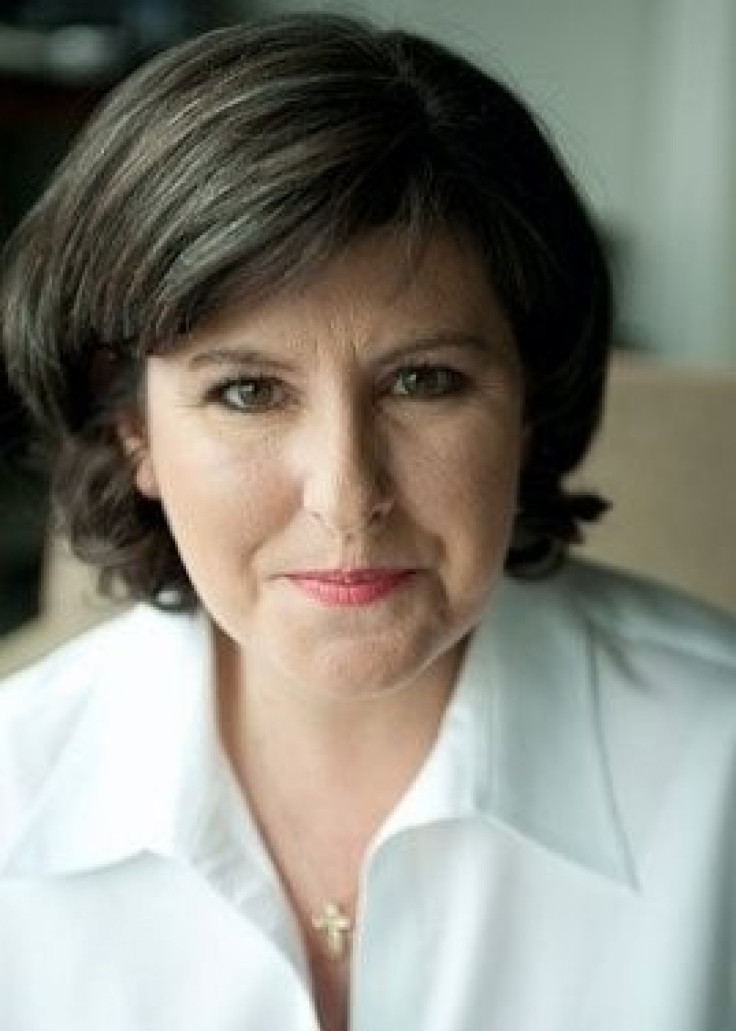 Karen Handel resigned from the Susan B. Komen Foundation Tuesday under accusations that her anti-abortion stance pushed the breast cancer advocacy group to defund Planned Parenthood. Although the news has put her in the national spotlight, it was not the first time her staunch social conservatism ignited controversy.
Her name became connected to the move to discontinue a grant of about $700,000 a year to the women's health services organization because Handel's conservative views clashed with Planned Parenthood's abortion services. The decision was reversed on Friday after a week of public outcry. Her resignation came Tuesday.
I am deeply disappointed by the gross mischaracterizations of the strategy, its rationale, and my involvement in it, she said in a statement obtained by Gothamist. I openly acknowledge my role in the matter and continue to believe our decision was the best on for Komen's future and the women we serve.
Komen has denied the move had anything to do with politics or abortion rights. Last week, chief executive Nancy G. Brinker said Handel had no major role in the policy change and that Komen was concerned that Planned Parenthood was under government investigation.
Advocates and other insiders tell a different story. Sources told The Associated Press that Handel was the driving force behind Komen's cutoff of Planned Parenthood.
A former Georgia secretary of state and Republican candidate for governor, Handel also opposes gay adoption, stem-cell research, and is supportive of voter ID laws. Below are five examples of her conservative positions:
1. Handel is a Republican who ran for governor of Georgia in 2010. During her campaign, she won an endorsement from former vice presidential candidate and Alaska Gov. Sarah Palin. Although her rival, Rep. Nathan Deal, accused her of not being anti-abortion enough, Palin stood up for her. Despite what they're throwing at her, Karen is strongly pro-life. She'll walk the walk and protect the sanctity of life, Palin said, according to the Atlanta Journal Constitution.
2. Handel lost the GOP nomination to Deal, who went on to win the general election. In negative ads, Deal claimed that Handel was not anti-abortion and attacked her for supporting a $400,000 grant to Planned Parenthood while she was on a metro Atlanta county commission in 2005 (the money was not to go to Planned Parenthoood's abortion services).
3. While running for governor, Handel told NBC affiliate 11 Alive she opposed adoption by gay people as well as same-sex marriage because it is not the best household for a child. While she was on Fulton County Board of Commissioners, she voted against domestic partner benefits. They are not what God intended, she said.
4. Karen Handel served as secretary of state of Georgia from 2007 to January 2010, when she resigned to run for governor. As secretary, she implemented the controversial Voter ID program, which requires citizens to have government-issued identification in order to vote, the Dalton Daily Citizen reported in a 2010 profile. Democrats are against the law because they say it discriminates against minorities and poorer classes.
5. Handel is also against embryonic stem-cell research. In 2010, she said she opposed it because it creates life solely for the purpose of destroying it. Around the same time Komen announced it was cutting off Planned Parenthood, it announced that it would no longer fund cancer research that includes the use of stem cells.
© Copyright IBTimes 2023. All rights reserved.