Kashmiri Women Threatened With Acid Attack Violence For Not Wearing Veils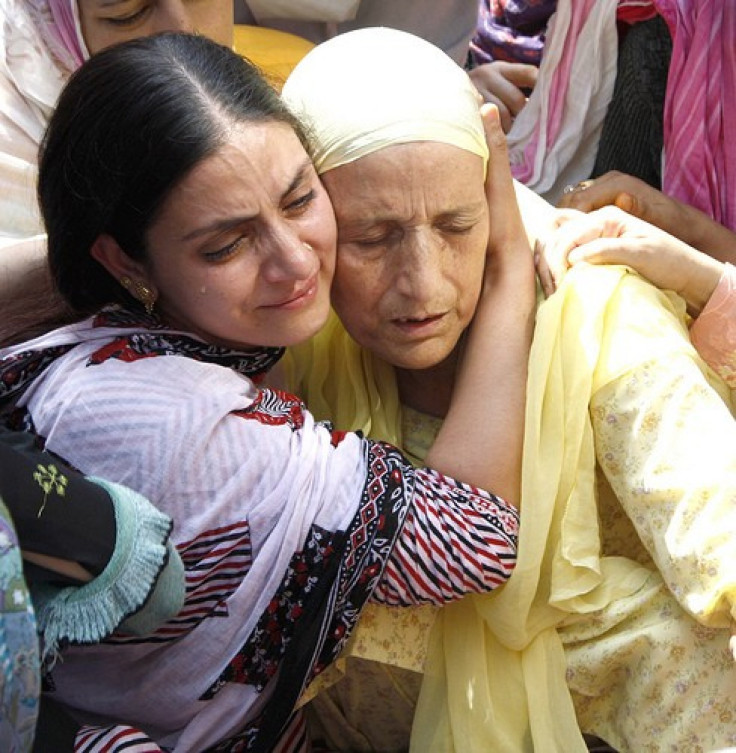 The women of Kashmir, renowned for their grace and beauty, have been warned by groups affiliated with al Qaeda to cover their faces or risk disfigurement and even death from acid attacks.
The warning also extended to women using mobile phones in public.
A notice stamped on mosques in the Shopian district of Kashmir allegedly from groups calling themselves al Qaeda Mujahideen and Lashkar e al Qaeda declared: "We appeal to the public that they ensure that their women observe purdah [covering heads and faces] in public places. If we spot any woman without purdah, we will sprinkle acid on her face. If we spot any girl using [a] mobile phone, she will be shot dead."
The posters added: "This land belongs to Allah and we will make sure that nothing against His will happens here."
While Jammu and Kashmir (long disputed by India and Pakistan) is overwhelmingly Muslim, women in the region have generally enjoyed more freedoms than other Islamic states. However, there have been periodic outbreaks of violence against Kashmiri (particularly a spate of acid assaults and shootings of women in 2001 by a militant group called Lashkar e Jabbar).
"In the last 23 years of the [armed insurgency in Kashmir], women have been targeted by fringe elements," professor Noor Ahmad Baba, a Kashmiri scholar, told the Daily Telegraph newspaper of Britain. "Generally, women in Kashmir are more empowered than women from other conflict zones. There have been campaigns to force women to wear veils, but it didn't sustain for long."
Women in Pakistan, India and Bangladesh have long been subject to having acid thrown on their faces for such acts as refusing sexual advances from a man or rejecting an arranged marriage.
The 2001 campaign of terror in Kahsmir by Lashkar e Jabbar was designed to dissuade girls and young women from wearing "immodest" Western-type clothes.
Kashmir's Inspector General of Police S. M. Sahai told the newspaper that it has commenced an investigation into the warnings.
"The militants are trying to recruit locals as the infiltration has been brought to a minimum. We have cases of militants trying to engaging boys of 12," he said.
However, since the notes were handwritten and featured many spelling errors, some police are skeptical of their origin, seriousness and veracity.
Indeed, the Indian Express newspaper reported that the threatening posters were put up by two school dropouts from well-to-do families who have no legitimate links to militant groups.
Nonetheless, the threat of acid attacks on women is not taken lightly. During the 2001 episode, the Indian government took it seriously enough to upgrade police patrols in Kashmir to protect women.
Acid attacks have also been reported in Cambodia, Afghanistan and even as far away as Colombia.
Acid Survivors Trust International estimates that at least 1,500 people around the world are attacked by acid, with at least half of the victims under the age of 18.
Bangladeshi perpetrators of such attacks may be subject to the death penalty.
© Copyright IBTimes 2022. All rights reserved.
FOLLOW MORE IBT NEWS ON THE BELOW CHANNELS