Kate Major on Michael Lohan Being Freed: 'I'm Terrified of This Man'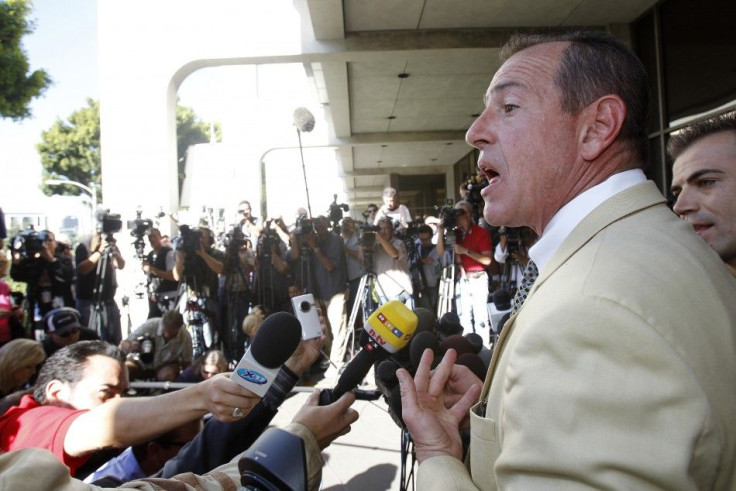 Kate Major has said that she is terrified of her ex-boyfriend and Lindsay Lohan's dad Michael Lohan.
Lohan was held in administrative confinement in the infirmary at the Falkenburg Jail after he ignored a restraining order to stay away from Major, his on-again off-again girlfriend.
Last month, Tampa police told the media that Major had reported receiving a harassing phone call from him. Police then went to Major's condo and were able to listen to Lohan's call.
Lohan was arrested and jailed on domestic violence charges. He pleaded no contest to those charges and was given no jail time. Instead, Lohan received a two-year probation sentence.
Life is too short and I didn't want this outcome but I got to the point that I had no choice, Major said as reported by the Huffington Post. Honestly, if I kept letting things go I could have ended up dead or who knows what would have happened. So I don't regret my decision in calling the cops after he violated what the judge told him within 24 hours. He obviously has no regards to the law [sic]... I'm terrified of this man.
Major said Lohan had promised to never do steroids or drugs again because they allegedly led him to be abusive in the past. She also said Lohan sent copies of sex tapes he had been taking of her without her knowledge to her father's house.
I was on birth control but he started to take it from me and [was] trying to trap me and get me pregnant, Major said. He wanted another girl. We already had a name picked out, actually. It was a fresh start because his other kids do not talk to him.
When the two split up in March, Major moved to Florida get away from Lohan and to be near her family. Major reportedly had no idea Lohan would have followed her to the state, the Huffington Post reported.
© Copyright IBTimes 2023. All rights reserved.