Kate Middleton Broke Royal Protocol During New Zealand Tour By Doing This
Kate Middleton broke a royal protocol during her official trip to New Zealand with Prince William and Prince George in 2014.
According to Kara Godfrey, a journalist for Daily Express, the Duchess of Cambridge broke one of the royal rules that the senior generation often follow. Middleton and Prince William visited New Zealand four years ago with their firstborn, Prince George.
During the trip, Middleton performed hongi with 5-year-old Matawhio Matahaere-Veint when they met at the airport after landing at Dunedin. After the greeting, Middleton and the little girl hugged.
The royal protocol, although not official rules, warn the public to greet the royals with a nod or curtsy. In fact, royals don't initially shake hands, all the more, hug.
However, this has changed today. Meghan Markle has been seen hugging people during royal engagements. Middleton does the same, too. But, Princess Anne remains firm on her belief that royals should not shake hands.
"We never shook hands. The theory was that you couldn't shake hands with everybody, so don't start," Princess Anne said in the documentary "Queen of the World."
"So I kind of stick with that, but I noticed others don't. It's not for me to say that it's wrong, but I think the initial concept was that it was patently absurd to start shaking hands. And it seems to me that it's become a shaking hands exercise rather than a walkabout if you see what I mean, so that it has changed," she added.
Etiquette expert William Hanson agree with Princess Anne. In fact, he discouraged royals from being too close with the regular citizens. Hanson advised them to stop acting like a commoner because "they're not supposed to be like ''one of us.'"
In related news, since the Duchess of Sussex is bound to visit New Zealand, too, she is encouraged to take cues from Middleton in performing hongi. On Tuesday, the new royal was photographed attended an exhibition in Oceania and was photographed performing hongi, a traditional Maori greeting, but she did it with open eyes which was wrong. Hongi serves a similar purpose to a handshake and when performed one is no longer considered a visitor but among the people of the land.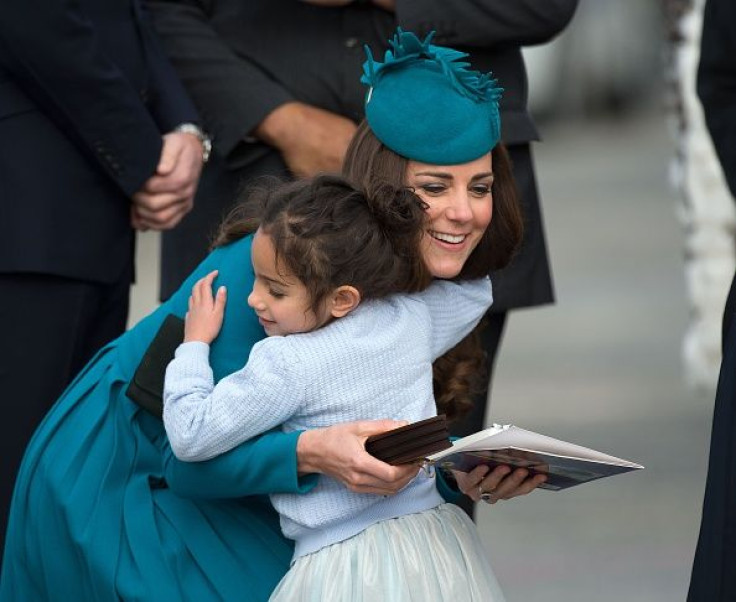 © Copyright IBTimes 2022. All rights reserved.
FOLLOW MORE IBT NEWS ON THE BELOW CHANNELS