Kate Middleton Possibly Feels 'Little Eclipsed' By Meghan Markle, Royal Expert Says
Kate Middleton might feel that she's slightly eclipsed by her sister-in-law, Meghan Markle.
According to royal expert Katie Nicholl, for so long there has been a royal trio, Prince William, Middleton and Prince Harry. Then suddenly that changed with Markle's arrival. This somehow affected Middleton.
"Possibly Kate does feel a little eclipsed by Meghan, who's just come along to such huge media interests, public interests and being so successful from the start," Nicholl told Entertainment Tonight.
She added that there's been a lot of worries whether one would upstage the other. However, this doesn't happen and the media has another concern about the two duchesses carrying out engagements on the same day because they don't know who to put on their front page.
As for Middleton and Markle's relationship, the expert is positive that they will have a solid friendship in the years to come. According to Nicholl, when Prince Harry met Markle and as their relationship progressed, he was keen on getting Middleton's approval. The Duke of Sussex wanted his wife and the Duchess of Cambridge to be close as sisters-in-law.
"They're still really getting to know each other and there are many, many more years to come. A firm friendship could well blossom, I don't think it's out of the question," Nicholl added.
Middleton and Markle were rumored to be having a ghastly row. Their rift reportedly began in the Christmas of 2017 when Prince William and Middleton invited Prince Harry and Markle into their home in Norfolk at Prince Charles' request.
Middleton was reportedly judged as "downright rude" upon arrival. Middleton told Markle something that didn't sit well with her. The Duchess of Sussex complained to Prince Harry who immediately took her side. On the other hand, Prince William defended Middleton who was still pregnant with Prince Louis at the time.
Middleton and Markle ended the speculations when they stepped out together last Christmas, smiling and chatting as they walked their way for the royals' traditional morning service. However, Prince Harry and Prince William looked distant and ill-at-ease.
Some insiders claimed that the tension wasn't between Middleton and Markle but between the two royal brothers. So, Prince William and Prince Harry were reportedly to blame for their wives' difficulties.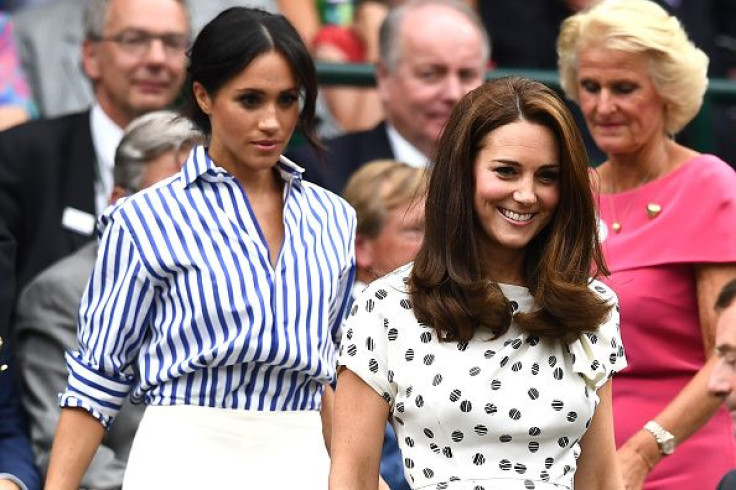 © Copyright IBTimes 2023. All rights reserved.