Kate Middleton, Princess Diana's Wedding Dresses Have 'Regal Status'; What About Meghan's?
Kate Middleton and Princess Diana's wedding dresses have regal status unlike Meghan Markle's dress.
There's something common between the Princess of Wales and Duchess of Cambridge's bridal gowns. Both made a statement on their big day through their wedding dresses.
"Both Kate's and Diana's dresses had definite regal status from both design aspects and the luxurious fabrics used," Stephanie Moran of Stephanie Moran Couture told Express.
"Both ballgowns, with lace details and sleeves they were sensitive to royal traditions while holding their own and making a statement."
Terry Fox, a high-end couture wedding dress designer also saw the similarities of the two gowns. For her, both Middleton and Princess Diana's dresses featured "nipped in the waist," had full skirts and close fitting bodices. They also created a "huge refreshing change in the design of bridal wear trends."
Kate Eavis, who runs the blog Magpie Wedding, pointed out the differences but agreed that there are similarities when it comes to how they influenced the world of bridal design and how they changed the direction of style.
Middleton's Alexander McQueen gown was so popular that Buckingham Palace decided to make it the centerpiece of its summer opening in 2012. Over $12 million was spent on admission ticket resulting in an increase of almost $4 million in the Royal Collection. As a result, Middleton received $380,000 as thank-you for allowing her wedding dress to be on display. The money was donated to the duchess' chosen charity.
Middleton's wedding gown came with controversy, too, because it was very similar to Isabella Orsini's. Both gowns featured a lace bodice, V-neckline and long sleeves. However, most find the Duchess of Cambridge's gown "much nicer" with a better cut.
Due to the similarities, Middleton was branded "copycat Kate." Isabella admitted that she personally thought the gown was a copy of hers. She then complimented Middleton for having "good taste."
On the other hand, Markle's Clare Waight Keller dress was "free of extravagant embellishment," according to Robin Givhan, a fashion critic. There was not delicate lace, no single ruffle, no pearls or crystals.
Unlike Princess Diana and Middleton's wedding dresses, Markle's bridal gown was a "backdrop." However, it was designed to be in service to the bride and to emphasize Markle.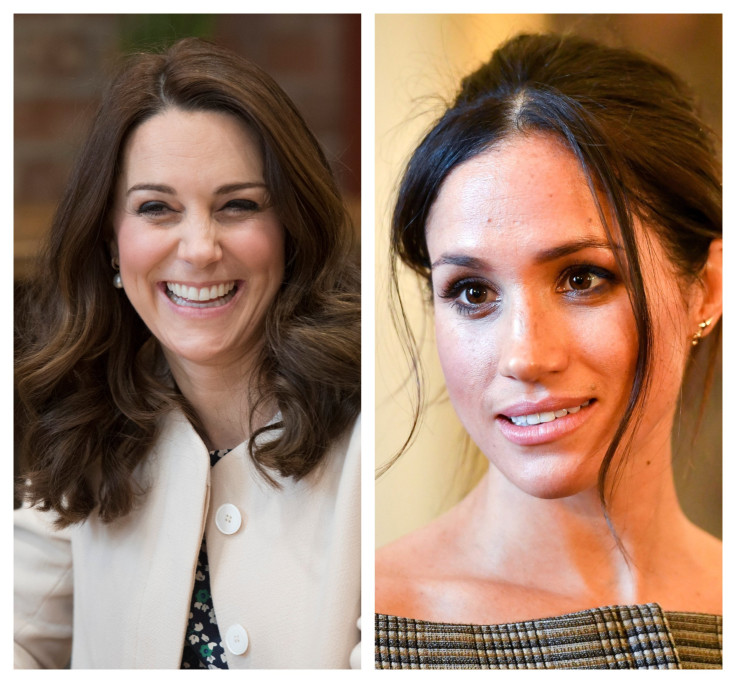 © Copyright IBTimes 2023. All rights reserved.