Kate Middleton Shock: Prince William's Wife Called 'World's Most Successful Social Climber'
KEY POINTS
Kate Middleton has been dubbed as the world's most successful social climber
Meghan Markle's fans think Kate Middleton is a social climber
Kate Middleton and Meghan Markle are still pitted against each other
Kate Middleton has been dubbed as the world's most successful social climber by her critics.
On Twitter, supporters of Meghan Markle lambasted Prince William's wife after their idol was first called a social climber. The critics claimed that the Duchess of Sussex isn't a social climber because this moniker actually belongs to the future queen.
"Kate Middleton is the social climber whereas Meghan has made her own millions," Twitter user @lucieLooLoo1 said.
"I thought Kate Middleton was the world's most successful social climber. Did I miss something (racist)?" Twitter user @simchaonn said.
"Such much for greatest social climber title Kate's friend's magazine gave Meghan. The Tatler will need to follow a new social climber to bully. I have a suggestion: Kate Middleton," Twitter user @929pam said.
"Kate Middleton picked her college because William was going there. But Meghan is the social climber," Twitter user @TMadison25 sarcastically wrote.
Meanwhile, netizens continue to pit Middleton and Markle against each other on social media. Supporters of the Duchess of Sussex don't understand why Prince Harry's wife is criticized for the things that Middleton is praised for.
"Who bloody cares? Only those who wish to dump on #MeghanMarkle and cheer on Kate Middleton. Ask your #DailyMailUK readers why? Trashing Meghan Markle is a joyful sport for many Brits. I guess that is the UK way… attack and savage my fellow American. Shame on all of you upper lips," Twitter user @Fran_Neena20409 said.
In related news, Markle was blamed for the falling out of Middleton and Prince Harry. While speaking with New Idea, Lizzie Cundy also said that one of the reasons why the sisters-in-law never really got along is because Middleton's doesn't like Markle's behavior.
"You never see Kate whining and moaning and she's had a fair bit of bad press herself, but you don't see Kate going on TV. Kate does it the right way. Meghan should have taken a leaf out of Kate's book," she said.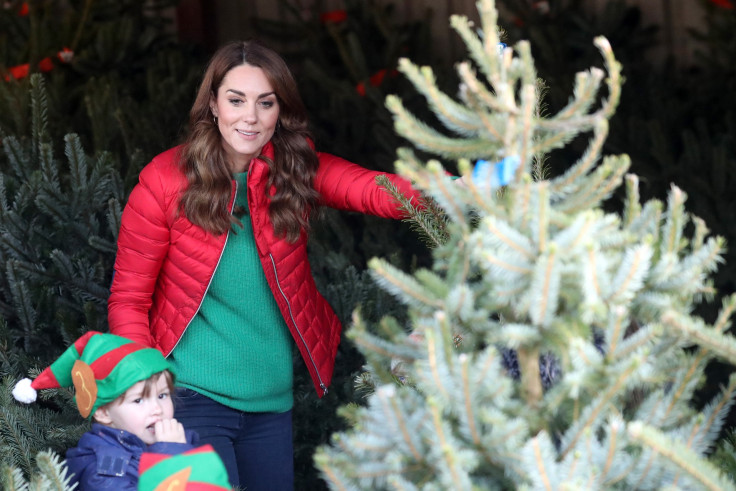 © Copyright IBTimes 2023. All rights reserved.