Katy Perry Reportedly Wants A Baby By 2015; Could Robert Pattinson Be Her Future Child's Father?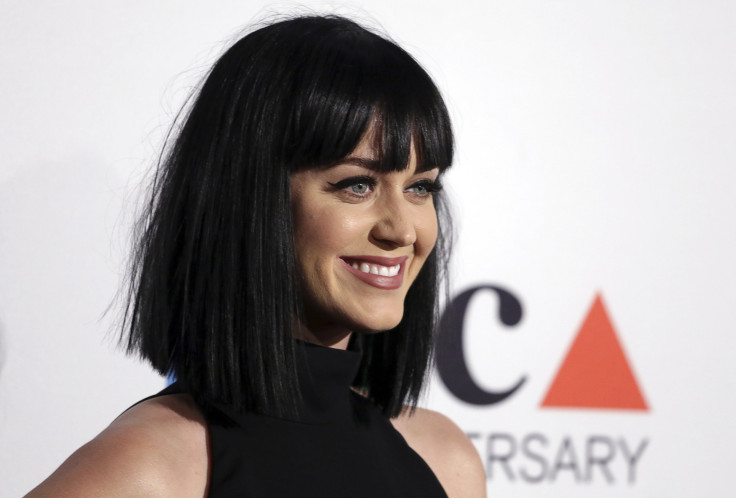 Katy Perry is rumored to be planning for a baby and reports are surfacing that "Twilight" star Robert Pattinson, her rumored friend with benefits, might end up being her future child's father.
According to Radar Online, the 29-year-old "Dark Horse" singer wants to start a family and is allegedly hoping to become pregnant before next year. "Katy wants kids as soon as possible," an insider told the gossip site.
While singer John Mayer, 36, Perry's on-again (currently off-again) boyfriend of two years may seem the logical choice to be the father of her future baby, Perry is reportedly uninterested in including her former beau in her family planning. "She's not talking about new boyfriends so much as finding a guy who can get her pregnant without expecting marriage," said an insider.
While Perry has previously denied having romantic feelings for longtime pal Pattinson, some rumors suggest the actor just might be the perfect man to help her conceive a child. According to a report from HollywoodNewsDaily.com, Perry has already pegged the 27-year-old U.K. film star as a potential dad for her future offspring.
"Katy Perry believes Robert Pattinson is just the candidate for the job," the report said. "They are both in the same places in their lives and want what they want, nothing too committal."
While Perry is allegedly eager to become a mother, sources have said the singer is also keen to receive the fame that might come with bringing an A-list baby into the world. "If she goes through with all this, it will be as much a publicity stunt as anything else in her career," said the source. "As she admits to friends all the time, she is addicted to attention!"
Perry and Pattinson were first rumored to be an item last May after the duo were spotted crashing a Montecito, Calif., wedding together. Their alleged romance made headlines again last week, when OK! Magazine published claims that they are seeing each other as "friends with benefits."
Despite the tabloid's reports, multiple sites have since shot down the rumors about their alleged tryst. According to Gossip Cop, multiple "reliable" sources close to the stars have deemed the reports of their romance as "untrue" and "nonsense." Entertainmentwise has also since questioned the validity of the rumored affair and Perry's baby plans, saying, "The duo have been pals for a couple of years, but parents to be? We very much doubt it."
© Copyright IBTimes 2023. All rights reserved.