Keep The Faith — At Work
Why and how respecting your employees' spiritual beliefs is the right thing to do.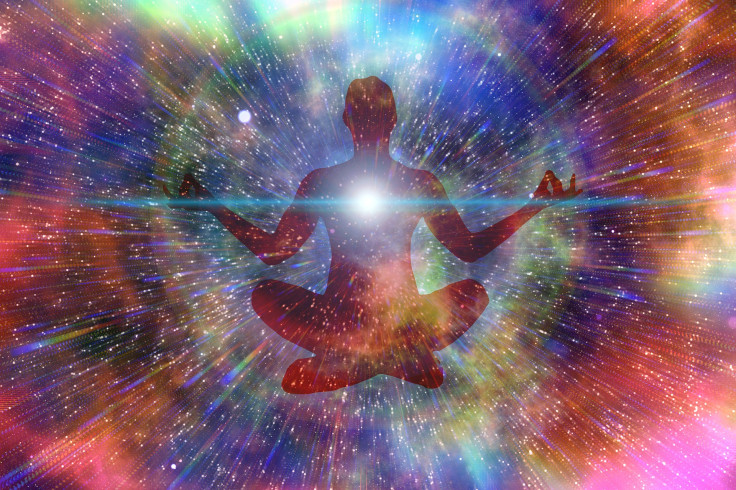 Mark Twain is famously quoted as saying, "The news of my death has been grossly exaggerated."
Well, one could say the same about God, or religion and faith overall. Realizing that fact might be one of the most important things you may be overlooking when it comes to diversity in your company.
In spite of a whole lot of media reports to the contrary over the last several decades, the majority of the world and the Unites States believes in God, with about 84% globally and 76% of Americans saying that faith and/or identification with a religion is an important part of their life in some way.
Yet last year when one of our honored CEOs, Davis Smith of Cotopaxi, wrote an honest, impassioned and very respectful post on social media about the importance and significance of faith in any inclusion and diversity program or conversation, it set off a bit of a firestorm of responses. Though the majority of these were positive and supportive, a considerable number seemed nervous, afraid, or in some cases downright incensed at the thought of such a notion.
As journalists, that powerful and provocative response made us very intrigued about the overall practice and acceptance of faith in the workplace nowadays. As Social Capital proponents, it made us want to honor those that got it.
What we found was that, after what seemed like a downward trend in the latter part of the twentieth century and beginning of this one to tamp down on the expression of faith in the public square, thank God (pun intended), in the United States at least, companies are catching on and not just allowing but encouraging expressions of faith along with other personal beliefs in the workplace. In fact, a recent report by the Associated Press found that more than 20% of Fortune 100 businesses have established some kinds of faith-based employee resource groups.
"It has become standard practice for U.S. corporations to assure employees of support regardless of their race, gender or sexual orientation," said an Associated Press article. "There's now an intensifying push to ensure that companies are similarly supportive and inclusive when it comes to employees' religious beliefs."
There is even a foundation that tracks this, the Religious Freedom & Business Foundation, led by Founder and President Brian Grim, who explains some of the rationale behind why it is the right things to do.
"As corporate America has become increasingly focused on creating environments where people can bring their whole selves to work regardless of their backgrounds or abilities, some companies are embracing diversity practices that go beyond the minimum legal requirements for accommodation [of religion in the workplace]," says Grim. "While special inclusion programs surrounding race, gender and sexual orientation are the norm, the business community is rapidly realizing that faith expression is critically important."
The Religious Freedom & Business Foundation says it is "dedicated to educating the global business community, policymakers, non-government organizations and consumers about the positive power faith--and religious freedom for all--has on business and the economy."
Obviously, we at the Social Capital desk were glad to hear about all this, as we are all about respecting people in business, and something as personally important as faith seemed like a pretty powerful aspect to respect.
However, back to that social media post by Davis Smith. The varying, sometimes critical responses made us think maybe there is still a lot of work to do in order to bring respect for this type of diversity to every company out there in a way that does not make those without faith or religious conviction feel discriminated against, while also doing our best as a society to dispel fears some may have that can inspire religious discrimination on the other hand.
The bottom line is that for many who are religious, their faith is a big and important part of how they act and behave at work as well as in their personal lives. When those employees feel comfortable not just acting out their faith but also talking about their religious beliefs, it can potentially create an opportunity for everyone to gain more of an understanding of their colleagues' personal motivations and values, and how those are in fact manifesting in their organizations, and all the potential positive possibilities that may come from that as well.
As you can imagine, this might not always be easy. Such public discourse may inspire employees to disagree with each other or, potentially, conflict with the requirements of the business, create challenges with service to the customer and the fair treatment of all employees.
But these are all issues that need to be figured out, not reasons to avoid the practice. For those companies that take the tiger by the tail to accomplish it, we thought it was yet another important element of Social Capital to feature and recognize. So, we found several companies that we believed not only exhibit all the important facets of Social Capital in general but were really making a great effort to celebrate and encourage the practice and deference for employees to embody their faith proudly at work, and to talk about all the reasons why and the benefits derived.
So, God Bless American Business, and this month's honorees.
Davis Smith, Cotopaxi
We actually just honored Davis Smith last month in The Capitalist Revolution To Save Humanity (ibtimes.com), as well as several times previously in "Be Nice! How America's Top Social Capital CEOs Can Teach Us the Power of Kindness" and "Empowerment: The Ultimate Social Capital," where we called attention to his company, Cotopaxi, for the Social Capital values it operates by.
As Davis shared with us in our exclusive interview "Davis Smith Wanted A Profitable Company That Would 'Do Good' by Respecting People Worldwide – It Worked," he grew up in the developing world and saw first-hand the amazing impact nonprofits had in the world. But he also recognized that theirs was a constant struggle to achieve their full impact because they always lacked resources, so he created a company that could help them to maximize their talents and skills and then to distribute those incredible products created to the world.
But it was his courageous and insightful thoughts in a Social Media post (as mentioned in the intro above) a few months back that we are honoring him for here, as well as for inspiring this whole article.
His empathy and understanding of those in poverty was clearly inspired in part by his faith, as is the way that he treats his employees, his customers and those in and around his community. And he makes no secret of that in interviews and in conversation. So, he felt it was only right that everyone be entitled to share their faith and the actions and attitudes it motivates. He broached the subject boldly one day on LinkedIn to make the case for it being the right to do, as well as the concern that some might feel they are not allowed to do so.

"We've made a lot of progress as a society in welcoming people to be their full and authentic selves at work (people publicly share their pronouns, openly discuss mental health, etc.). However, religion has often been left out of the conversation," stated Davis. "Eighty-two percent of the global population identifies as religious, but we're often afraid to mention it to others out of fear. Let's normalize religion as an important form of diversity."
Davis explained that much of the time the starting point of the faith conversation is all wrong--essentially being a debate about how or why to temper or silence one's sharing of faith rather than a discussion of how to open up, expand and respectfully engage others in a way that realizes the value of those varying beliefs and ideas.
"Diverse teams result in better outcomes, which is why I'm not afraid to be true to myself and openly live my faith," explained Davis. "When Guy Raz interviewed me on 'How I Built This with Guy Raz,' we openly discussed my faith and how my two-year church mission in Bolivia shaped me as an entrepreneur. In an REI podcast, I shared a spiritual experience that led to the creation of Cotopaxi. In a recent Forbes article, I mentioned my faith. When asked by someone recently how I separate my religion from my company, my answer was that 'I don't.'"
Davis also reveals how that all unfolds in a very productive and respectful way at Cotopaxi, creating a safe and productive space for inspired and thoughtful leadership: "My team (few of whom share my faith) will tell you that religion is rarely a topic of discussion, but they'll also tell you that I live my faith. My faith's teachings of loving your neighbor, lifting the poor and needy, and mourning with those that mourn, have defined the Cotopaxi brand, our mission of fighting poverty and my leadership."
Finally, Davis declared the powerful opportunity this was to dispel bigotry and open minds and hearts to the heartfelt beliefs of others in a way that might never happen otherwise.
"If you're a Jew, a Muslim, a Christian or a Buddhist, don't be afraid to mention it, and let's do better as a society at embracing people as they are, without judgment, including their religions. I'm a proud member of The Church of Jesus Christ of Latter-day Saints. Stereotypes exist for all religions, but rarely are they true, and the media has never accurately reflected the beautiful experiences I've felt, seen and had as a member of my church."
Davis Smith's openness, courage and willingness to create a safe and productive space for faith is a wonderful model and inspiration for others in the business world.
Pat Gelsinger, Intel
When Pat Gelsinger was named CEO of Intel a little over two years ago, he brought with him a track record of business accomplishments and employee accolades, the latter including a 99% employee approval rating in Glassdoor's annual survey that earned him the No. 1 spot on its list of top U.S. CEOs.
He also brought with him his high-profile visibility as a leader of a publicly traded company who is very open about living his Christian faith.
He makes it clear that his faith is not something he can leave at the door when he enters his workplace, and he makes it equally clear that he recognizes that need in everyone else.
Pat shared his views in an interview last year with Faith Driven Movements. "Today, there's a lot of discussion on diversity and inclusion. It turns out that, for humanity, over 70% of all humans on the earth claim that faith is an or the most important thing in their lives. So, if we're going to talk about diversity and inclusion but we're not going to allow faith in the workplace, I'm telling 70% of humanity, 'No, the most important thing to you can't come into the workplace.' So, of course, 'diversity and inclusion' means faith has to come into the workplace. It needs to be visible."
Keeping faith at home, away from the workplace, doesn't work, he emphasizes, noting that diversity and inclusion is all about individuals bringing their whole self into the workplace. "Your ethnic self, your sexual orientation, your social, and your faith," he says. Claiming, "I'm proud of bringing my faith into the workplace," he points to the value of his setting an example and tone for the rest of the company. "If I, as the CEO, and the chief culture officer of Intel, can't demonstrate my diversity in the workplace, then how could anybody? So, in fact, I need to be representing my faith, what's most important to me, or other aspects of my personality in the workplace."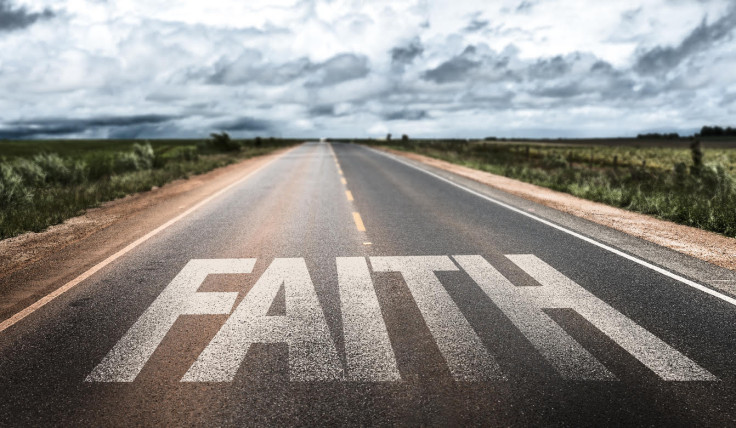 He makes the point of faith being an element of diversity and inclusion. "I also then as a Christian CEO, need to make it OK for everybody else to bring their faith perspectives into the workplace. 'Oh, you're a Sikh? Tell me about being a Sikh. What's Ramadan?'" and he shares, "I was just talking to my board of directors, who celebrate Ramadan; I said, 'Next year, I'm going to celebrate with you. And I'm going to do the fasting with you next year as well. I'm going to know about your faith and your perspectives and so on.'"
Pat makes a distinction between proselytizing and talking about your faith as he says, "I'm bringing my whole self into the workplace. And I must make it OK for all other faith perspectives--including no faith." Whatever a person's world view, Pat is committed to making it OK to express it, to live it "when they're part of my team, part of the workplace that we're together sharing."
He is also on record as saying, "When we take into account everyone's nuanced differences, we put our organizations in a position to capture truly sustainable business advantages." Part of Intel's approach to that is to enable employees to form resource groups based on religion. As Intel's website explains, "Intel's Cross-Faith and Beliefs ERG Leaders Alliance has helped foster connection amongst faith-based employee resource groups (ERGs) since 2019, when the leaders of seven ERGs decided to meet to get to know each other better. Through their diverse perspectives, they found ways to connect and build a platform for education amongst ERGs." And true to Pat's concern, these ERGs do include one for atheists and agnostics.
Dan Schulman, PayPal
PayPal is known as a purpose-driven company; its leadership strives to make decisions guided by a set of beliefs that they identify as the foundation for how they conduct business every day. Through its One Team Behaviors, PayPal aspires to hold the highest ethical standards, to empower an open and diverse corporate culture, and commit to treating everyone touched by the company with dignity and respect. It welcomes its employees to challenge the status quo, ask questions and find solutions.
To further this corporate culture, PayPal has put in place "Believe," an employee resource group for its Interfaith Diversity & Inclusion Community.
On its website, PayPal states, "We believe all employees have the right to bring their whole self to work. Faith and worldviews are core to who we are--our values and beliefs--and to how we conduct business. The mission of Believe is to foster an inclusive work culture and to promote holistic wellbeing by providing a forum to openly exercise and celebrate all faiths and worldviews while working. Believe exists to create awareness and understanding of faith, hope, love, empathy, respect for one another and service toward our customers, communities and co-workers."
Believe's core objectives are to:
• Embrace--Create a safe environment where our faith and worldviews are intrinsically valued and supported.
• Transcend--Increase understanding, awareness and cultural sensitivity to our diverse faiths and worldviews.
• Celebrate--Share our traditions and holidays in a fun and engaging way.
• Be Open to All--Welcome people of all faiths and worldviews, including all interested in experiencing or learning, so employees can bring their whole self to work.
This is all completely in accord with the philosophy and leadership style of CEO Dan Schulman, under whose leadership Believe was launched three years ago. "My Dad said something to me early on in my life: 'Real respect, real leadership comes from softer things like humility, listening to people, respect--that's what inspires people,'" Schulman shares.
Dan's success in the softer skills has not negated solid economic success, as he has helped transform PayPal from a company that he has described as one a lot of people thought "had seen its best days" to a business with a market capitalization of more than $320 billion.
He believes firmly in empathetic leadership and taking care of his employees. He made news three years ago when, along with cutting employee healthcare costs, he raised the pay for all PayPal workers after an internal study showed the disposable income for those at entry level was below 10%; he believes 20% to be a bare minimum for someone to not struggle.
"Businesses can and should be a force for good in the world," Schulman says. "We can't hope that others will address social issues. We are fortunate enough to be leaders of companies, and we have an obligation to take stands on issues." He sees no disconnect between being profitable and doing good, and lives his belief that, "While standing up on behalf of your values can be unpopular--and even dangerous at times--we must do it."
Rich Templeton and Haviv Ilan, Texas Instruments
As Texas Instruments leadership transitions from Rich Templeton to Haviv Ilan, who took the helm a mere weeks ago on April 1, the company continues its commitment to practicing diversity and inclusion which includes faith in that equation. The company's vice president of Diversity & Inclusion, Yesenia Moore, shares with us some specifics about TI's approach.
"At TI, we strive to create an environment that unlocks everyone's potential, where we treat one another with respect, value our differences, and are encouraged to put our thoughts and ideas on the table," Yesenia says, specifically noting, "We thrive by co-creating an inclusive workplace and are proud that our faith-based employee resource groups (ERGs) have exemplified our values by inspiring conversations and open dialogue that lead to greater understanding and respect amongst our employees."
Among the employee-led ERGs are three that are faith-based--Muslim Employee Network, Christian Employee Network and Jewish Employee Network--which were founded in 2001. Yesenia reports that these groups often collaborate and host events with each other and across other TI ERGs, to help build a bridge between different ideologies and provide the employees with opportunities to learn more about their colleagues' beliefs and traditions. To that end, she notes, "These events are open to TI employees of all faiths, including those with no specific religious affiliation." A few examples of faith-based events are "Religious Freedom and Inclusion Presentation – History of Religion in the US," joint religious fundraising luncheons, religious panel discussions and visits to places of worship.
"An inclusive environment is essential at TI. It enables our global workforce to contribute openly and without barriers. In this environment, diversity thrives and every employee—no matter where they are and what job they hold—has the opportunity to take part in the company's business success. We believe our rich diversity improves thought processes, encourages collaboration and ignites creative solutions," a company presentation quotes Rich Templeton as chairman, president and CEO.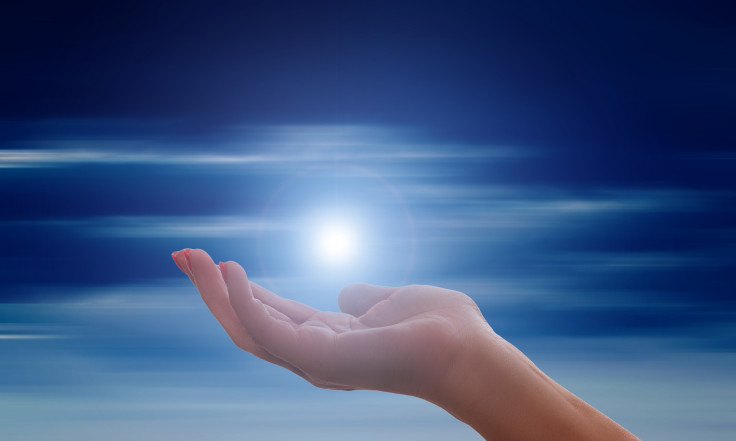 To accommodate employees' varied needs in terms of living their faith, TI offers time-off flexibility around religious holidays and serenity rooms for prayers or worship. The serenity rooms at several of TI's campuses are open 24 hours a day, 7 days a week to any employee and serve as a quiet space for prayer or meditation.
"Further," Yesenia says, "employees are encouraged to dress comfortably and in a way that allows them to perform their jobs safely. Our cafeterias cater to a diverse audience and provide offerings for religious dietary needs."
Yesenia points out that TI, as a global company, has a workforce that represents a wide range of diverse worldviews. "For many employees, their faith is the foundation of their core values and self-identity. When you're able to bring your full self to work, employees are more engaged and collaborative."
In offering faith-based ERGs, TI provides employees with opportunities to drive greater understanding across cultural boundaries. Noting that open dialogues make the company stronger by breaking down barriers and providing employees with a better understanding of their co-workers, Yesenia says, "Collaboration among faith-based ERGs can serve as a bridge between different ideologies--and the potential for connection and impact is significant."
Reinforcing TI's continuing commitment to values-focused leadership, Pam Patsley, lead director of the TI board of directors, made this statement in announcing Haviv's installment at the helm of the company: "Today's announcement represents a thoughtful and well-planned transition. Haviv is well-known to the board, and is a demonstrated leader with deep business, technical and market knowledge and has a strong foundation of ethics and values."
FOR FREE to continue reading
✔️ Unlock the full content of International Business Times UK for free
offer available for a limited time only
✔️ Easily manage your Newsletters subscriptions and save your favourite articles
✔️ No payment method required
Already have an account? Log in
© Copyright IBTimes 2023. All rights reserved.