Keith Clinkscales, Former ESPN VP, Denies Masturbating Near Erin Andrews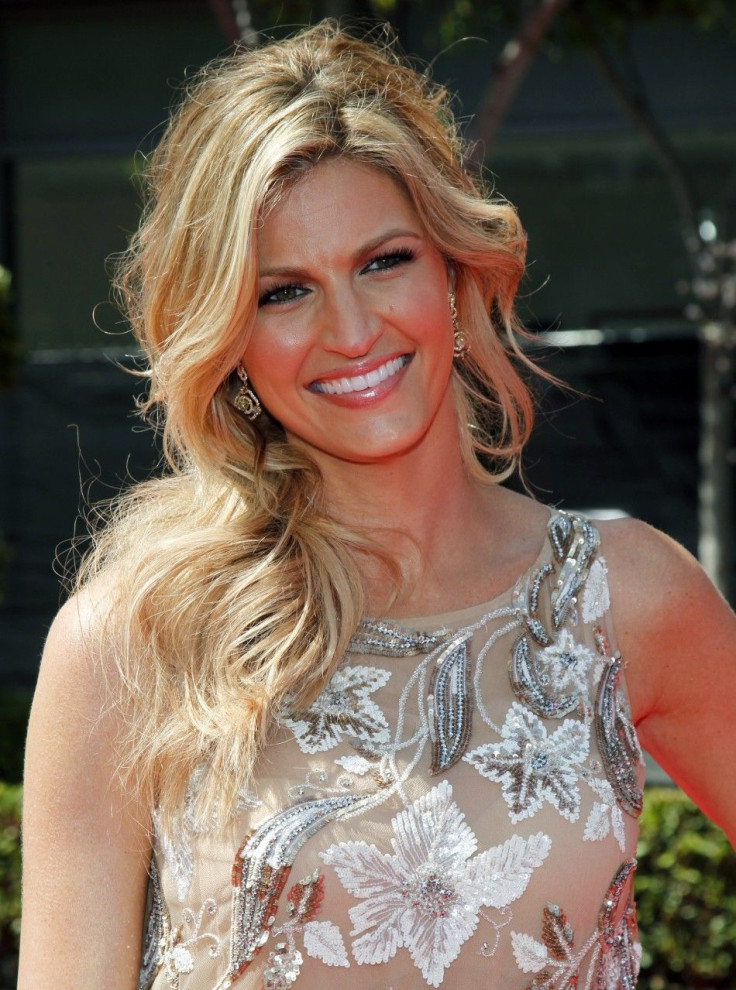 Keith Clinkscales, a former senior vice president at ESPN, is denying allegations that he masturbated next to ESPN correspondent Erin Andrews on a plane.
Clinkscales' lawyer, Judd Burstein, filed a lawsuit against Joan Lynch, the former colleague of Clinkscales' who supposedly leaked the story to Deadspin, according to the Huffington Post.
The Daily reports that Burstein is saying that the idea of his client doing such a thing is ridiculous.
He also added, I'm thinking of bringing a defamation suit on behalf of his penis.
The story goes like this:
Last month, ESPN cut its 25-person, bi-coastal Content Development department, including VP Keith Clinkscales. Clinkscales went on to become an independent producer.
Shortly after this cut, Deadspin received an email from the spouse of another former Content Development executive.
This place is a s--- show, the individual wrote to Deadspin.
The tipster said that ESPN terminated the entire department simply because it wanted to get rid of Clinkscales.
Supposedly, the former VP was involved in a multitude of transgressions, including a physical altercation with a co-worker and an incident of masturbation next to ESPN's Erin Andrews, reports Deadspin.
Andrews had allegedly been sitting next to Clinkscales on a plane when she caught him masturbating underneath an iPad.
When he realized that she had seen him, he panicked and muttered, 'You know, I'm one of your bosses.'
Andrews reportedly spoke to many people about the episode but ultimately chose not to go to HR. Instead, she just wanted it to go away.
Clinkscales is now denying all allegations against him and claims that Lynch is vilifying him out of spite and racial animus, according to the Huffington Post.
Burstein showed an email to the Manhattan court, after filing Clinkscales' lawsuit, which he claims proves the masturbation claim is a flat-out lie.
The email is from Andrews to Clinkscales dated March 9 and reads, I wanted to touch base with you after our flight to LA. Would love to get on the phone with you, at some point, and talk upcoming projects and ideas.
After a well-established career in editorial management at Vibe magazine, Clinkscales launched the Content Development department at ESPN in 2007.
According to Deadspin, many employees in the department were quite disgruntled and complaints about Clinkscales were rampant.
Deadspin's A.J. Daulerio spoke to Clinkscales and Burstein about the issue. Clinkscales, who did not initially have an attorney on board when Daulerio first spoke to him, denied the story.
In a subsequent phone conversation, after lawyering-up, his attorney Burstein said: This allegation is completely, 100% false. Human Resources never received a complaint about this incident and Erin Andrews never made that claim.
Burstein is steadfast in his defense of Clinkscales and points out that he and Andrews were, and still are, on completely professional terms.
Keith has in his possession email conversations with Erin after they traveled together and those conversations show no mention of this incident and the emails and the phone conversations Keith had with Erin after the trip were completely friendly, he concluded.
© Copyright IBTimes 2022. All rights reserved.
FOLLOW MORE IBT NEWS ON THE BELOW CHANNELS