Keith Olbermann v. Al Gore's Current TV: Public Feud Sparks Dueling Contract Suits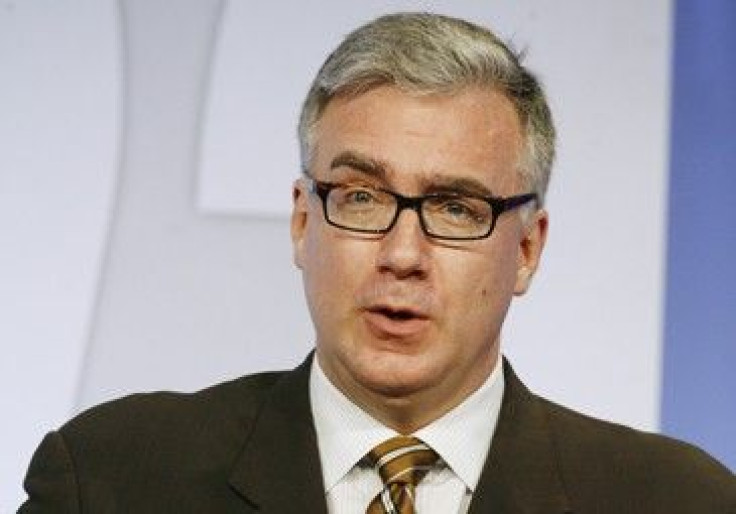 Keith Olbermann and Current TV are now locked in contract fight that has each side blaming the other for the high-profile falling-out between the bombastic liberal cable host and the low-profile network former U.S. vice president Al Gore co-founded.
Both parties say the other breached their contract and made disparaging public remarks toward one another.
The complaint from Olbermann, filed in a Los Angeles court Thursday, is a 43-page tirade against his former employers, who snatched him up after he left MSNBC last year. He refers to network officials as unqualified Keystone Kops who turned his Countdown program into an unprofessional cable-access show.
Olbermann, who is seeking at least $50 million still owed, says Current TV repeatedly broke his contract by using his likeness in ads and corporate endorsements, bringing in guest hosts without his approval, hampering his editorial control and consultation rights, and trashing his name in public.
Current embarked upon a misdirected effort to 'punish' Olbermann for his unwillingness to tolerate the incompetence and bad faith tactics by ... management at Current, the suit said.
On Friday, Current TV fought back with a countersuit that matches the vitriol of Olbermann's complaint, which the network said is riddled with falsehoods and distortions.
Current had every right to terminate Mr. Olbermann's services, rather than continuing to pay a princely sum while receiving a pauper's performance in return, the network said in its suit.
Current TV said Olbermann's claims are barred for prior breach of contract and because the network was justified in its actions. The network also said Olbermann's request for $50 million in damages was excessive.
Olbermann was let go from Current TV last week for missing work, among other offenses, the network said. In a March 30 letter to viewers, co-founders Joel Hyatt and Gore said Current TV's values are no longer reflected in our relationship with Olbermann.
The legal skirmish follows public clashes between Olbermann and Current TV. Olbermann, who was brought on as chief news officer, complained about the quality of operations and frequent technical problems.
One public spat erupted when Olbermann declined to anchor the network's Republican primary coverage. In the suit, he alleges Current TV denied him full editorial control during the Iowa caucuses and New Hampshire primaries in an attempt to make him a powerless figurehead.
Current TV spokeswoman Laura Nelson said in a statement that any breach of contract was from Olbermann, likening his complaints to merely pounding the table.
Current terminated Keith Olbermann last Thursday for serial, material breaches of his contract, including the failure to show up at work, sabotaging the network and attacking Current and its executives, Nelson said. We hope Mr. Olbermann understands that when it comes to the legal process, he is actually required to show up.
Now that Olbermann and Current TV have parted ways, the former sportscaster and MSNBC news host says he is owed between $50 million and $70 million in cash and stock options. Current is seeking unspecified damages and an order declaring the network within its contractual rights to terminate its relationship with Olbermann and damages.
Olbermann lawsuit against Current TV
© Copyright IBTimes 2023. All rights reserved.