Kelly Rizzo Reacts To Bob Saget Emmys Tribute: 'Been A Wreck All Day'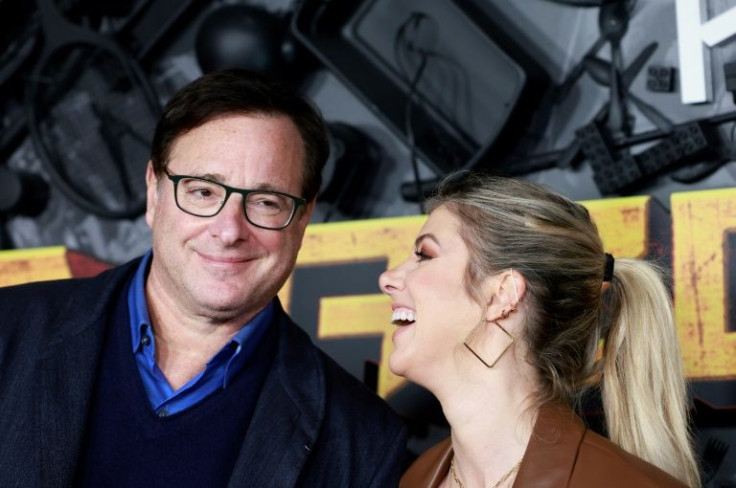 KEY POINTS
Kelly Rizzo was moved by the Emmys tribute to her late husband, Bob Saget
The blogger said she was "a wreck all day" after watching the broadcast
She said she believes that the "Full House" star would be so proud of the recognition
Kelly Rizzo was moved by the Emmys tribute to her late husband, Bob Saget.
The 42-year-old blogger shared an Instagram Story shortly after the 2022 Primetime Emmy Awards broadcast Monday. In the post, she revealed her reaction to the tribute that celebrated Saget's work in the television industry.
"I've been a wreck all day waiting for this. My heart broke all over again. But I know he'd be proud for this recognition," she wrote in an overlay text flashed over her TV screen that showed the tribute, The Blast reported.
"This is still all so damn weird and surreal," she added while voicing her appreciation for the award ceremony's gesture.
Aside from Saget, the In Memoriam tribute during the awards show also honored Betty White, Nichelle Nichols, Sidney Poitier, Ray Liotta, James Caan, Gilbert Gottfried and Louie Anderson, among others. John Legend performed his new song, "Pieces," during the segment, according to E! News.
"Another World" star Anne Heche, who died on Aug. 11 after a car crash, was also honored during the tribute.
Some were disappointed that Olivia Newton-John and Queen Elizabeth II were left out, Parade reported.
Saget died in his hotel room at the Ritz-Carlton Hotel in Orlando, Florida, on Jan. 9. He reportedly died from head trauma. Saget was 65 at the time of his passing.
In June, the late "Full House" actor was also presented with a posthumous honor at the Fourth Annual Critics Choice Real TV Awards. While accepting the Impact Award on behalf of her husband, Rizzo said it was "very bittersweet" and "so surreal."
"I know that Bob would be so honored and so thrilled and so grateful to receive this award. I mean, he would be blown away. All he wanted to do was make people happy," she said at the time.
Rizzo also admitted that she had yet to fully come to terms with the actor's death, but she was comforted by the fact that everyone still loved and admired her spouse.
"But on the flip side, it's so wonderful to see how incredibly loved he still is by everybody," she said.
© Copyright IBTimes 2023. All rights reserved.