Kendall Jenner Quits Instagram With No Warning; 9 Other Celebs Who Pulled The Plug On Social Media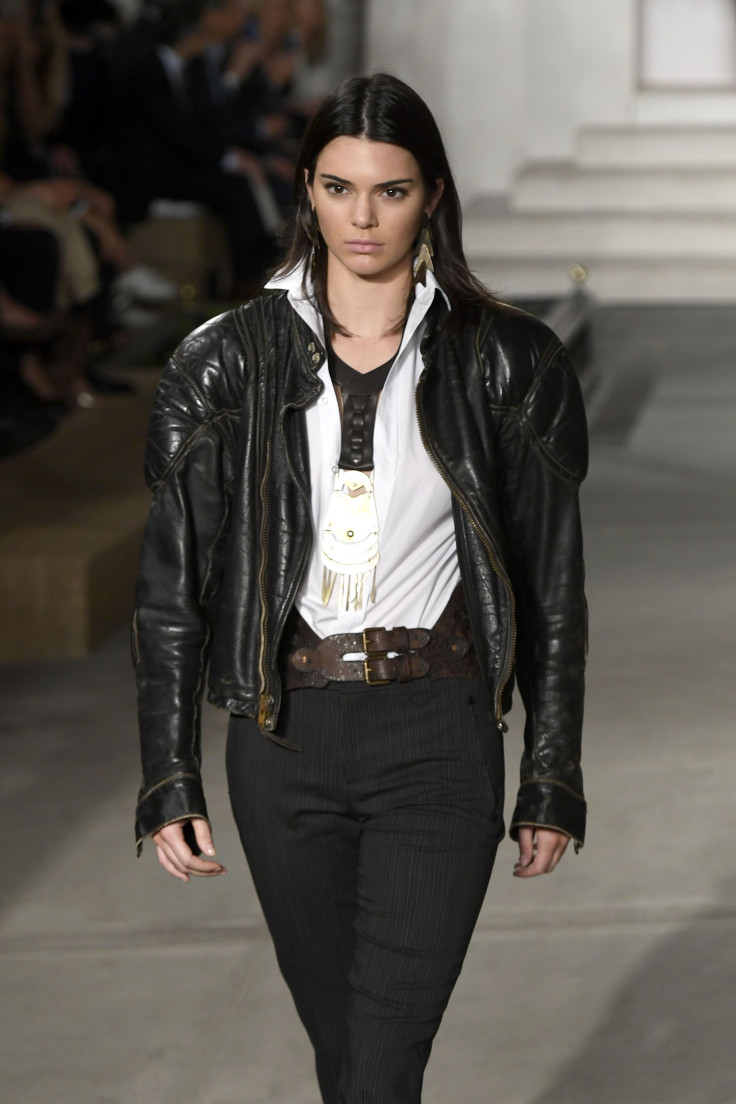 Kendall Jenner appears to be taking cues from her older siblings. The model left fans confused on Sunday when she seemingly deleted her Instagram account.
Her 68 million former followers attempting to visit her page were greeted by a message stating that the account no longer exists and searches turn up no trace of her on the site. Jenner, 21, made no mention of her deleted Instagram on other forms of social media. Her Twitter account is still up and running.
While Kendall has not given a reason for deleting her Instagram, it seems this is not an uncommon practice for her. In a September interview with Allure magazine, the "Keeping Up With the Kardashians" star touched on her social media habits. She claimed that she often deletes accounts entirely if and when she feels she's spending too much time on them. Jenner added that she realized how reliant her generation was on social media and their phones during a trip with younger sister Kylie Jenner. As such, she sometimes takes brief time outs from Instagram, Twitter and Snapchat.
"It was the first time we had ever been to this beautiful place, and we were sitting in a car," she recalled. "I was just zoning out, taking it all in. And Kylie wouldn't put her phone down. I'm like, 'That's so crazy to me that you're not experiencing this.' That was the moment it kind of clicked for me. And I didn't like it. So sometimes I delete Instagram or Twitter or Snapchat off my phone for a couple days."
Kendall is hardly the first celebrity to call it quits online. Here are nine other famous folks who took a break from social media:
Kim Kardashian:
On Oct. 3, Kendall's older sister Kim was bound, gagged and held at gunpoint during a home invasion in Paris. Thieves stole jewelry valued at about $10 million from the "KUWTK" star, which many suggested was a result of her flashy social media presence. Whether that's true or not, Kim decided to step away from her Instagram and Twitter accounts.
Rob Kardashian:
Since stepping out of the spotlight years ago due to serious weight gain, Rob has been reclusive on social media. Throughout the years he has popped up on occasion on both Twitter and Instagram, sometimes to feud with members of his family. In January, Rob resurfaced with then-girlfriend Blac Chyna. Social media has since played a large part in the media's coverage of their relationship.
In April they announced their shocking engagement, followed by a pregnancy bombshell. Shortly after, in July, Rob deleted all the photos from his Instagram page and unfollowed Blac Chyna. Many took this, as well as his silence afterward, as a sign that they had broken up. He has since returned, posting photos of he and Blac Chyna's daughter Dream Kardashian.
Leslie Jones:
Following an onslaught of racist hate on Twitter, prompted by Breitbart reporter Milo Yiannopolous, "Saturday Night Live" star Leslie Jones took a step away from her keyboard in July. In one final tweet she wrote that she was walking away "with tears and a very sad heart," pleading once more with Twitter support to modify their abuse policy. Much to the delight of her fans, Jones returned to the social media site days later.
Justin Bieber:
As things with new girlfriend Sofia Richie heated up in August, so did Justin Bieber's social media comments. Fans flocked to Instagram to post hateful messages about Nicole Richie's younger sister. Things intensified when his ex, Selena Gomez, posted a comment of her own, telling him that he should stop posting photos of his new love interest if he "can't handle the hate." Gomez went on to suggest that their romance should stay between the two of them, adding that he shouldn't "be mad" at those commenting. Not long after, Bieber's Instagram was deactivated. The singer had a change of heart later that same month and returned to social media.
Normani Kordei:
Fifth Harmony singer Normani Kordei deleted her Twitter in August after being attacked by racist trolls. She announced her departure in a tweet, thanking her fans for being there for her. She added that she was "not the first black female celebrity to deal with this," but said she could no longer subject herself to the bullying. Normandi returned to the site in September.
Demi Lovato:
In June, Demi Lovato took a break from Twitter and Instagram. She provided very little reason for leaving, tweeting only that she had to "quit saying [SIC] s---." The "Confident" singer left Instagram and Twitter, limiting herself to Snapchat posts. Her reason for staying active on that social media site was that she wouldn't be forced to see what her haters had to say.
Ed Sheeran:
Like Kendall, Ed Sheeran realized in 2015 that he was "seeing the world through a screen" and decided it was time for a social media detox. He announced in a text post on Instagram that he would not be active on the site for a while. Sheeran promised to return the following fall, thanking fans "for being amazing."
Iggy Azalea:
Iggy Azalea has been mercilessly bullied for years, which may be one of the reasons she deleted gave up Twitter and Instagram in 2015. She did so with no warning, resurfacing just days later with a post stating that all posts on the site in the days that followed were made by the "Team" singer's management team.
Chrissy Teigen:
Gun control has been a hot topic among celebrities in recent years. When Chrissy Teigen joined the conversation in October 2014 as a shooting unfolded in Canada, the model sarcastically touched on how common these incidents are in America and received death threats in response. As Entertainment Tonight reported at the time, shortly after she tweeted that she was sickened, she left the site temporarily. She has since returned to Twitter, but recently made her account private.
© Copyright IBTimes 2023. All rights reserved.