Kentucky Man Tries To Throw Mother Off Balcony, Charged With Attempted Murder
A Mayfield, Kentucky, man who threatened to kill his mother and attempted to throw her off the balcony of their two-story apartment was arrested and charged with attempted murder.
According to reports, after receiving a distress call on Saturday (June 13), officials from the Mayfield police responded to an apartment on the 200 block of North 5th Street.
The female victim told the officers her son, 29-year-old Trevor Taylor, came to her apartment Saturday. He then forcefully grabbed her and yelled he was going to kill her. She told officers that he pushed her out of her second-story apartment before attempting to throw her over the balcony railing. The victims' identity was not disclosed.
The police began a search for Taylor. The search party was able to track him down near the apartment. The police engaged in a brief foot chase before taking him into custody.
Taylor was arrested and was booked into the Graves County detention center. He was facing charges of murder-domestic violence (attempt), fourth degree assault with minor injury (domestic violence), and fleeing or evading police on foot — first degree.
This was an ongoing investigation and no further details were available at the time of this writing.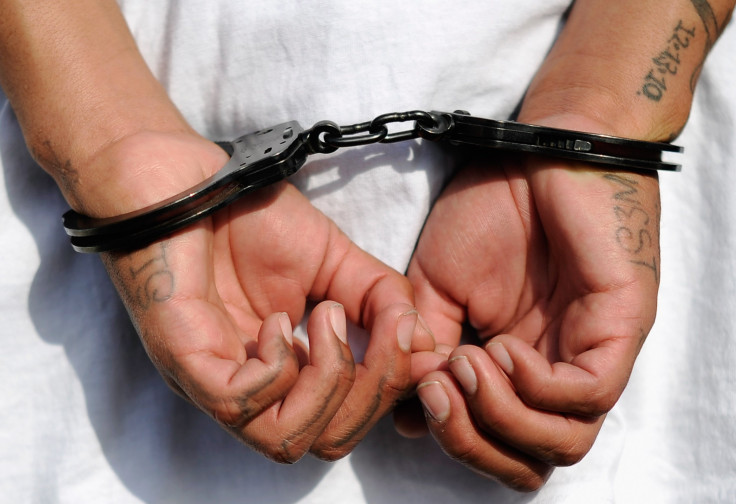 A similar incident was reported last year when a mother tossed her 1-year-old son from the balcony of their second-floor apartment. When authorities arrived at the scene, the mother jumped over the railing. During a search of the apartment, her 6-month-old daughter was found unresponsive. The girl was rushed to a nearby hospital where she was later pronounced dead. The boy and his mother were also taken to the hospital. The toddler suffered a broken leg while his mother was treated for facial injuries.
In another incident reported earlier this year, a grandmother dangled her 7-year-old grandson by a rope off the fifth-floor balcony of their apartment to help save her cat that was trapped in the balcony one level below. The incident was caught on camera. The child and the cat were pulled back safely.
© Copyright IBTimes 2023. All rights reserved.