The Kenyan Oil Discovery: Is A Big Payday In The Offing?
Analysis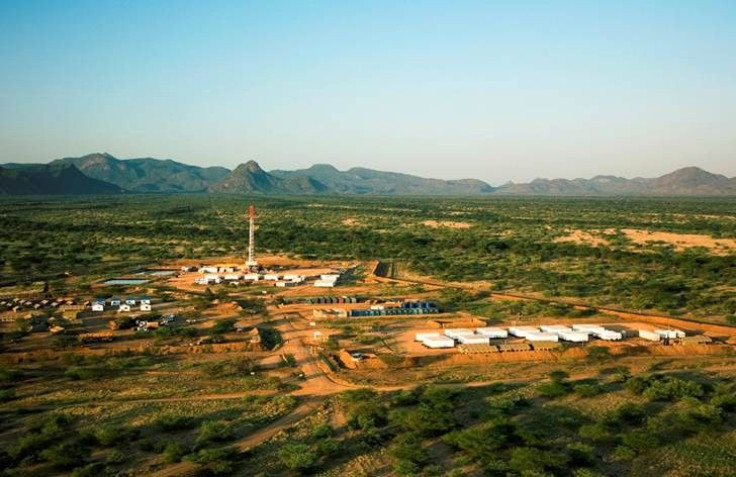 Oil production is nothing new to Africa. Indeed, oil fields dot the continent from one coast to the other. So there was never any suspense about whether oil would be found in Kenya, the country with the largest gross domestic product in East Africa: The only questions were when, where, and exactly how much.
At least one of those questions is finally answered. On March 26, London-based Tullow Oil PLC announced it had discovered oil in Kenya, the first such find for any energy company, when it drilled an initial exploratory well in the northern Turkana region.
Tullow is no stranger to Africa. The company has active production sites in Ghana, Gabon, Ivory Coast, Mauritania, Congo-Brazzaville, and Equatorial Guinea. Its most successful venture has been in Uganda, where in 2006 Tullow discovered an estimated 2 billion barrels (large enough to produce 150,000 barrels per day). Although this output pales in comparison to the 9.7 million barrels per day generated by the world's top oil producer, Saudi Arabia, it is based on reserves that are among the largest quantities found thus far in sub-Saharan Africa.
Tullow is excited about its Kenyan find in large part because it came during its first drilling in the region -- striking oil so early in the exploration process is somewhat unusual. Moreover, the oil is potentially extremely valuable. The reserve is thick -- as much as 65 feet of net oil pay, in the industry's terminology -- and high-quality. It may yield more gasoline per barrel than other recent African discoveries, although there is some concern about other inherent properties of the oil. Tullow plans to drill 18 more wells in the region.
To make a good oil discovery in our first well is beyond our expectations and bodes well for the program ahead, Angus McCoss,Tullow Oil's exploration director, said in a statement. We look forward to further success as seismic and drilling activities continue to gather pace.
Kenyan President Mwai Kibaki was equally enthused. This is the first time Kenya has made such a discovery, and it's very good news for our country, he said.
A Long Way Ahead
But should Kenya be celebrating just yet? The Kenyan discovery is the first step in a long process that could be easily derailed by lack of infrastructure, corruption, production mishaps, and political infighting. In addition, the effect that this find will ultimately have on the Kenyan economy is equally uncertain.
To delve into some of these issues, the International Business Times spoke to Pratibha Thaker, the Economist Intelligence Unit's (EIU) regional director for Africa. Since 2000, Thaker has directed EIU's sub-Saharan Africa team, which provides regional macroeconomic analysis and country reports forecasting political conditions.
IBTimes: What is the commercial potential of Kenyan oil?
Thaker: First and foremost, it is too early to determine the commercial potential of this oil reserve. Only one well out of a projected 18 has been drilled thus far in the region.
The precise size of the deposit and its quality will be critical in determining any likely economic impact, as well as the commercial potential, and there is no certainty that Kenya will join the ranks of Africa's oil producers.
Another consideration is oil quality. The oil in Turkana appears to be similar in quality to Uganda's -- light and waxy -- but while light crude is highly prized, a high wax content is less desirable.
IBTimes: How long would it take for oil wells in Kenya to become operational?
Thaker: It is important to keep a time frame in mind. Should a commercial quantity be discovered in Kenya in the ensuing exploratory drilling campaign, it may still be years before production could commence.
President Kibaki reminded his country that it is ... the beginning of a long journey to make our country an oil producer, which typically takes in excess of three years.
I estimate it could be closer to eight years or so before Kenyan reserves could become operational, based on the progress made in Uganda, where oil first found in 2006 is unlikely to start flowing until 2014.
IBTimes: What are the obstacles facing Kenya's future oil production?
Thaker: As in Uganda, the remote locale of the Turkana region could make further drilling and extraction difficult. Due to the lack of both basic infrastructure and oil infrastructure, the reserve base would need to be sufficiently large to justify the extra costs involved.
IBTimes: What are the pros and cons of Kenya's oil development? How would oil profits be distributed? Could it drive corruption or regional conflict? Could it threaten existing local industries?
Thaker: On the one hand, depending on the size of the reserves, oil production in Kenya could have a positive impact on the Kenyan economy.
The balance of payments would be the main beneficiary, reducing or eliminating the need for costly oil imports (which amounted to $2.7 billion in 2010, accounting for 22 percent of total imports) or at least compensating for refined-product imports with crude-oil exports if Kenya's oil is not processed locally.
Oil could add another important earnings stream to Kenya's hard-currency inflows, now dominated by tea, horticulture, and tourism (as well as remittances from the Kenyan diaspora), thereby curbing the current-account deficit (or eradicating it) and boosting the shilling currency.
To put it in perspective, consider oil production in Chad as an example. According to the International Monetary Fund, Chad earned $3.2 billion from exporting 120,000 barrels per day of oil in 2010 -- a dollar amount roughly equivalent to what Kenya earns from its top three industries combined. And these are just some of the possible economic advantages.
On the other hand, there are also serious risks attached to Kenya's prospective role as an oil producer, especially the prevalence of widespread corruption, including at the highest levels of politics, which could see most of any oil wealth siphoned off by the state's elite. Political infighting could also intensify as competitors battle for lucrative contracts and positions.
A second key risk would be the likely strengthening of the shilling, which could damage competitiveness in the far larger and more important non-oil sector.
IBTimes: Would an oil sector create a lot of jobs for Kenya?
Thaker: Long-term employment gains from oil production would be limited, since the oil industry is typically not a major employer.
Furthermore, an increase in GDP does not necessarily translate to an increase in income equality or a decrease in poverty, since wealth may not be distributed evenly among citizens. Brazil and South Africa are perfect examples of countries with rising GDPs but also rising inequality and income gaps.
Therefore, it will be important that the right policies are in place so that oil profits (should there be any) are invested in a sustainable and equitable development of Kenya and do not simply accumulate in the pockets of the elite.
And, of course, there remains the age-old concern that the interests of the oil companies and their investors will take precedence over the interests and well-being of the local population.
IBTimes: Overall, is the oil discovery in Kenya a blessing or a curse?
Thaker: The ongoing implementation of Kenya's new constitution, including its provisions for more transparent and accountable governance, offers some hope that oil would be a blessing, not a curse.
On balance, the most likely outcome is that Kenya's oil find will prove to be small-to-medium-sized, and that it will give a broadly positive boost to the economy, assuming that further improvements in governance and policymaking take place in the interim.
What's Next?
Thaker's economic analysis touches on just a few of the areas that bear examination. Environmental impacts or the effect of oil exploration on existing industries and Kenyan farmers also need to be explored to fully understand how Kenya would change in an oil-rich economy. But one thing is certain: the die is cast.
Tullow's partner, the Africa Oil Corp., based in Vancouver, British Columbia, has described the next step in Kenya for the two companies as an aggressive drilling program in the next 18 months which will also test the potential of our other Rift Basin plays in Kenya, Ethiopia and Somalia.
But to ensure that this drilling campaign brings real prosperity to Kenya, and doesn't ultimately undermine the Kenyan economy and culture, the Kenyan government will have to be equally aggressive about implementing social and economic policies that support oil development and safeguard the country's future.
Among the policies that Kenya should focus on are the following:
Improving Political Transparency: As one of the most democratic African nations, Kenya has a head start in this regard. The country's latest constitution is only two years old, and it includes a bill of rights and more autonomy and power for local governments. It also contains new measures to root out corruption. It is essential Kenya strongly enforces the rules in the new constitution and ensures that bribes and graft do not become the currency of oil discoveries in the country. Plans must be made for oil revenue to be shared by all Kenyans, through governmental programs, infrastructure development, or even direct disbursements. The money must not instead end up in the hands of government officials or be used by the political elite to sway elections.
Tightening Monetary Policy: A likely outcome of oil production is the strengthening of the shilling, which could impinge upon the competitiveness of exports in the non-oil sector and the purchasing power of Kenyan consumers. This provides a stiff challenge for monetary and fiscal policymakers who must painstakingly adjust monetary policy -- for example, by tightening the money supply -- to offset this risk.
© Copyright IBTimes 2023. All rights reserved.