Kinder Morgan Energy Partners' $5B Pipeline Expansion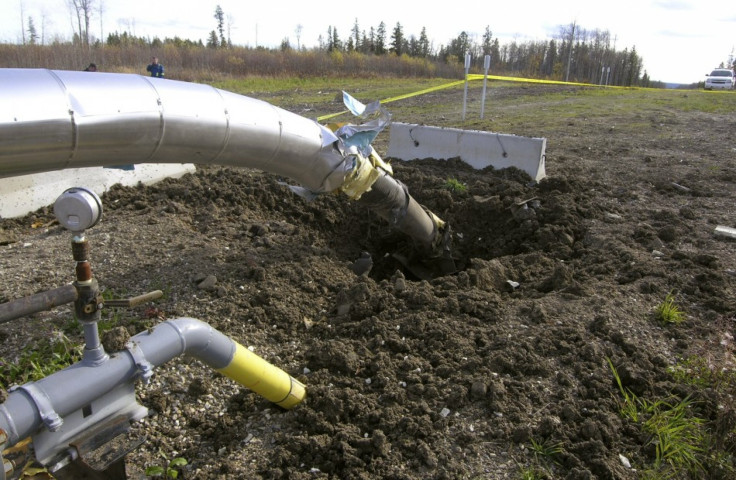 Kinder Morgan Energy Partners LP (NYSE: KMP) announced Thursday it will expand its existing Trans Mountain pipeline system, spending $5 billion to double its capacity as Canadian companies try to expand oil shipments to overseas markets.
The Houston-based company will use the expansion to increase from 300,000 barrels per day to 850,000 barrels per day crude oil shipments from Alberta to Vancouver, British Columbia. The move will let Asian buyers increase purchases of Canadian crude oil and allow more ship traffic at the Westridge Marine Terminal in Vancouver.
This strong commercial support shows the market's enthusiasm for expanding market access for Canadian crude by expanding an existing system, Ian Anderson, president of Kinder Morgan Canada, said in a statement.
The project will compete with Enbridge Inc., which has proposed the Northern Gateway pipeline project.
Kinder Morgan's shares closed up 90 cents to $82.
© Copyright IBTimes 2023. All rights reserved.