Kindle Fire Software Update to be Released in Two Weeks: Report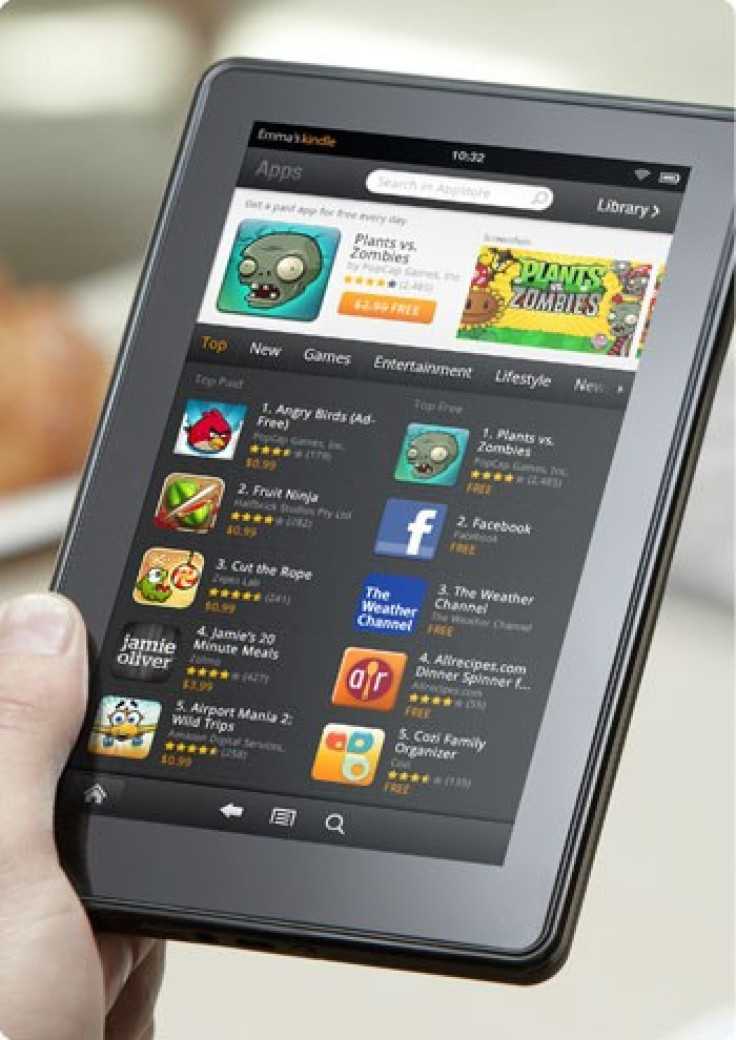 Amazon will be releasing a software update within two weeks for its heavily promoted Kindle Fire in response to performance complaints from users, according to a report on the New York Times.
In less than two weeks, we're rolling out an over-the-air update to Kindle Fire, company spokesman Drew Herdener was quoted as saying by the Times.
Launched on Nov. 14, the potential iPad rival was the hottest-selling item this shopping season with sales speculated to reach more than 2 million units. But there was a significant rise in consumer complaints pointing to numerous hardware and software shortcomings on the device's OS.
With many Kindle users returning the device to the retailer, it was a low blow to the multi-retailer giant. Amazon noted many grievances concerning the Fire, including poor WiFi connectivity, navigation difficulties and lack of privacy.
Apparently, the biggest concern came from parents as the tablet lacks parental controls, giving all-out access to pornographic content on the Internet. In addition, children can make purchases easily off the online retail store using parents' accounts. Once touted as a child-friendly product, the Kindle Fire must now give prospective customers pause when buying for their kids.
Amazon vaguely addressed the privacy control issues when it told Reuters: We do provide customers with parental controls for purchasing in-app items. We're also working on adding additional parental controls.
For $199, the Kindle Fire did cook up a storm in the tablet market, turning the season into an even bigger shopping frenzy. Amazon hoped the same enthusiasm will continue and is said to be manufacturing more Fires to meet the demand.
At the same time, Amazon is said to be working on the Fire's imperfections. The new updates will include improved performance and multi-touch navigation as well as ability to edit the list of recently used items on the home-screen.
Despite no official word from Amazon, the NYT also speculated about another improved version of the Kindle Fire next spring.
One more shot is all the retailer will get. If that's a failure, then the Fire is doomed to the dust pile of history, the daily quoted Jakob Nielsen, a usability expert, as saying.
© Copyright IBTimes 2023. All rights reserved.