Meghan Markle Wants Her Privacy Invaded, Prince Harry Is Just Her Puppet: Royal Expert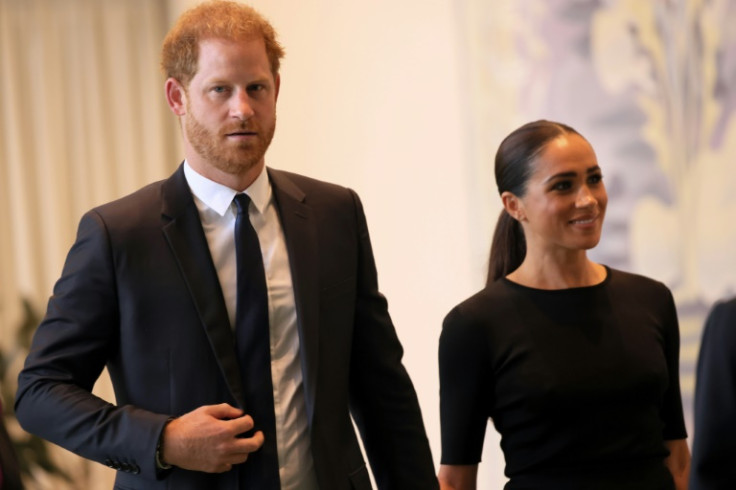 KEY POINTS
Tom Bower said Tom Sykes got tipped off about the drone attack in Tyler Perry's home
Meghan Markle allegedly tipped off the police, the drone and the paparazzi where she could be found
Bower said Prince Harry is Markle's puppet, and he has no idea what is happening
Meghan Markle is probably not totally on board with Prince Harry fighting for their privacy.
British journalist and investigative reporter Tom Bower joined Dan Wootton for another episode of "GB News." During his appearance, the "Rebel King" author spoke about the Duke of Sussex's legal battle with the press and how his wife, the Duchess of Sussex, allegedly tipped off paparazzi when they moved to the United States after they stepped back from their royal duties in 2020.
"They went to stay in Tyler Perry's mansion in California, L.A., and she complained about the drones flying over looking for Archie, and in the Netflix series, she says, 'Aren't they these people are just terrible. What lengths they go to invade our privacy?'" Bower said of Markle. "Well, Tom Sykes reveals today that he was tipped off about that drone attack and that he got from the Los Angeles Police Department Under Fire a revelation that, in fact, Meghan tipped the police off, tipped the drone, the paparazzi off where she could be found."
Bower continued, "She wanted her privacy invaded, which to us now, doesn't seem shocking because we've seen them invading their own privacy for years now. But the idea that within days of arriving in America for their privacy, she was literally tipping off the paps where to find her. It just shows that she's on a different planet than all of us. "
The royal expert added that Markle's agenda is "obscure." However, the former "Suits" star reportedly has a puppet who could allegedly end up in "tragedy."
"She's got a puppet, and the puppet is Harry, and Harry is just, I think, out of his depth. He has no idea anymore what is being played at. He has no idea of the game that he's actually engaged [in], and he can only end in tragedy," Bower added.
International Business Times could not independently verify the claims.
Mail on Sunday editor-at-large Charlotte Griffiths also appeared in another episode of "GB News." According to her, Markle is "still really in touch with quite a lot of U.S. showbiz commentators."
"I think she still got a relationship with the media personally, but she wants to do it on her terms," Griffiths opined.
Griffiths also believed that Markle was trying to help her husband not to make a fool of himself. She speculated that the "near catastrophic" car chase in New York was Markle's idea, but it didn't work.
"I think what we're seeing is the intervention," Griffiths claimed. "Yeah, this is Meghan helping Harry not to make a fool of himself. Unfortunately, it's obviously gone very badly wrong."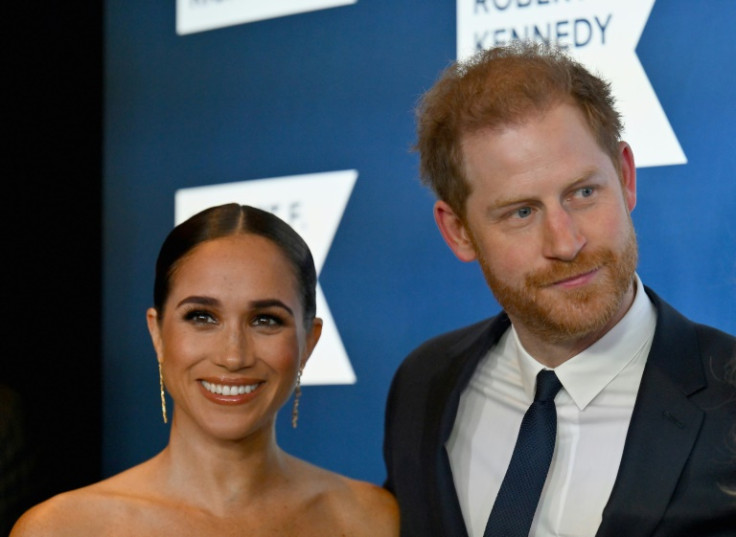 © Copyright IBTimes 2023. All rights reserved.