Is Kobe Bryant Dead? Los Angeles Lakers Star is Latest Victim of Celebrity Death Hoax, Reportedly Dies in Car Crash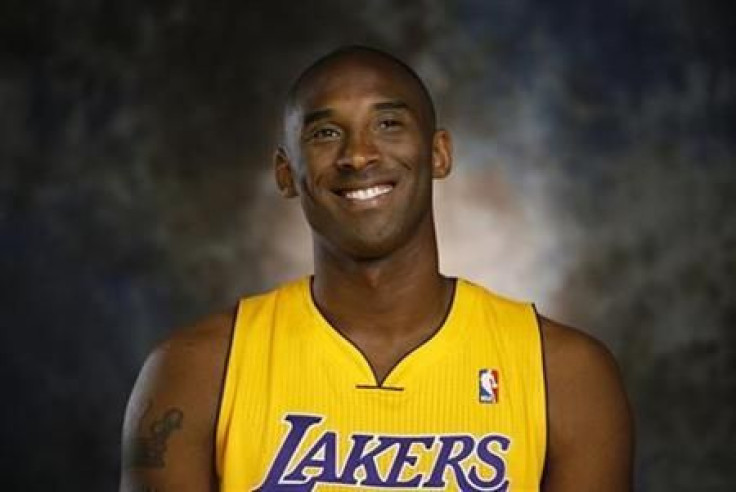 Kobe Bryant may not be dead, but that hasn't stopped false reports from circulating the Internet about his early demise.
The NBA star is the latest victim of a celebrity death hoax. While some false death reports originate on Twitter, Bryant's started on an entertainment Web site that presents itself as a legitimate news source.
Global Associated News claimed that Bryant died in a car crash on Monday, Nov. 26. While Bryant is alive and well, the site went into great detail about the fake accident, saying it was a single-vehicle crash on Route 80 between Morristown and Roswell. It even reported Bryant was driving 40 miles per hour over the speed limit, and that he would need to have a closed-casket funeral because of injuries he sustained during the accident.
The false report sparked immediate reactions on Twitter, with fans grieving and questioning the loss of the Los Angeles Lakers shooting guard.
"If you believe kobe bryant is dead you a fool," tweeted @FraserKev.
This isn't the first time that Global Associated News has falsely reported a celebrity's death. Recent victims include WWE superstar John Cena, and actors Morgan Freeman and Adam Sandler.
The site is known for creating these false reports. It admits that each story is not real, but does so in such small print at the bottom of the page that it is almost impossible to see.
"FAKE... THIS STORY IS 100% FAKE!" reads the disclaimers in a minuscule size seven font. "this is an entertainment website, and this is a totally fake article based on zero truth and is a complete work of fiction for entertainment purposes! this story was dynamically generated using a generic 'template' and is not factual. Any reference to specific individuals has been 100% fabricated by web site visitors who have created fake stories by entering a name into a blank 'non-specific' template for the purpose of entertainment."
At 34 years old, Bryant is healthy and playing basketball at an extremely high level. In his 17th career season, he currently leads the NBA in scoring.
© Copyright IBTimes 2023. All rights reserved.