KONY 2012: Jason Biggs of 'American Pie' Fame Mocks Jason Russell Naked Meltdown Video, Watch Here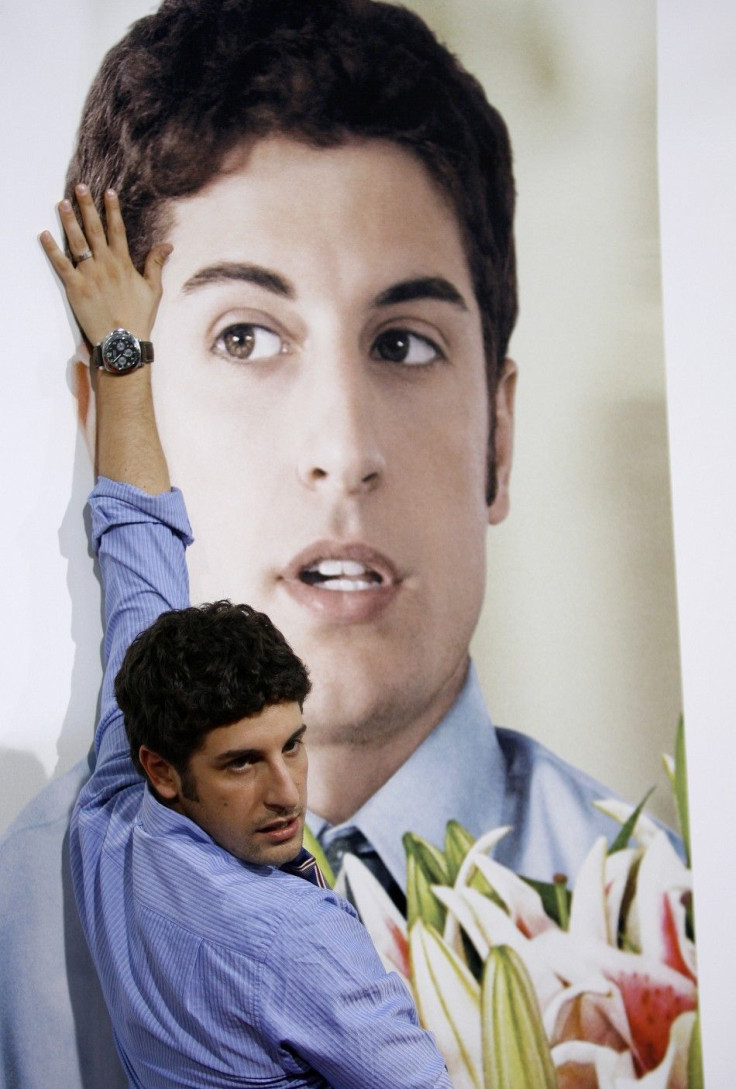 When you want to make light of a situation, you can always count on Jason Biggs of American Pie fame to bring that well-needed humor. This time, the upcoming star of American Reunion mocked KONY 2012 director Jason Russell and his naked meltdown in a video that has gone viral on the Internet.
Jason Biggs is seen in the video from a surveillance camera in Chicago's WGN-TV station on Wednesday where he just completed an interview with American Reunion costar Seann William Scott. Biggs then tears off his clothes, runs around naked and best yet ,rolls on the floor, a la Jason Russell.
Security guards are seen in the video and Biggs puts his clothes back on.
Just before the interview went on the air, live, Biggs asked me if I minded if his people shot the interview for their website on their iPhones. We didn't. It was a fun interview, Dean Richards of WGN-TV said. After the interview, one of our security cameras caught Biggs just after he began to strip his clothes off.
However, not everyone is finding Biggs' stunt funny, namely the organization behind Russell's video for the Stop Kony campaign, Invisible Children.
Who's Jason Biggs? Was he famous once or something? a rep for Invisible Children told TMZ.
The parody video from Jason Biggs comes just days after Russell was arrested in San Diego for running through the streets naked, playing chicken with traffic, banging his head against the sidewalk and yelling at passersby.
Several callers called the police department to report the bizarre behavior from a gentleman, white male, age 33, who lived in the Pacific Beach area, San Diego police spokeswoman Lt. Andra Brown said in a statement. Callers said he was running through the street in his underwear. Someone said he was naked and masturbating. Officers could not confirm that.
Jason Russell was taken to a mental hospital after the naked incident. Invisible Children blamed Russell's breakdown on dehydration, malnutrition and exhaustion while Russell's wife Danica blamed the irrational behavior on stress.
View the video below of Jason Biggs' parody to Jason Russell. Note: Video is safe for work, graphic images are blurred.
© Copyright IBTimes 2023. All rights reserved.