Kristen Bell Wants To Make A 'Veronica Mars' Movie; Will Fiance Dax Shepard Also Star?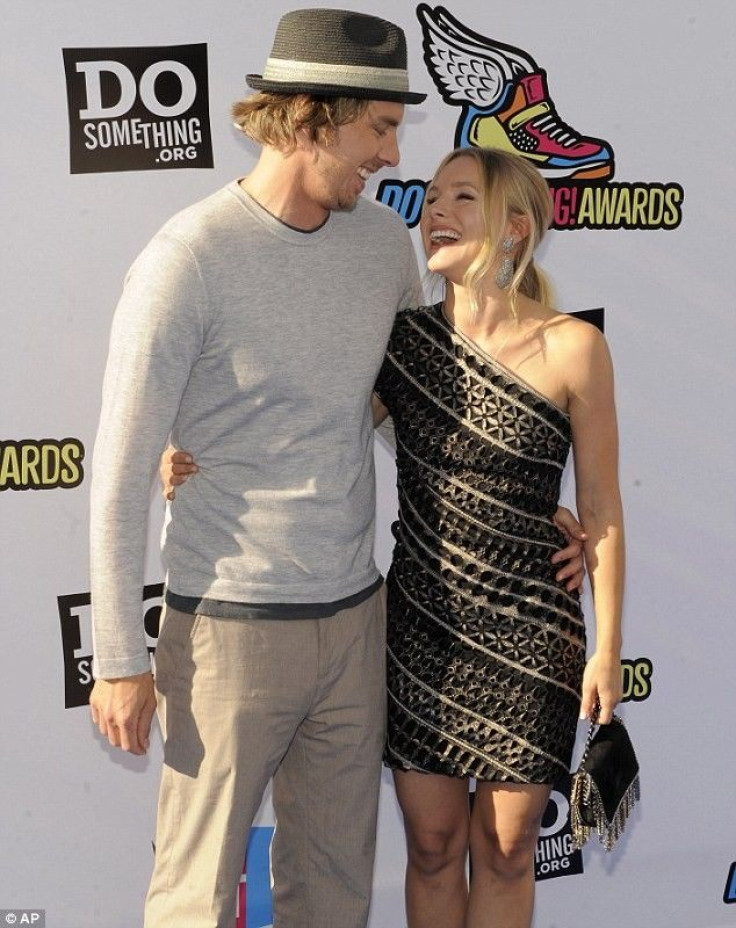 Fresh off the debut of her new movie "Hit and Run," filmed with her fiancé Dax Shepard, Kristen Bell already has another project in mind -- a reunion of her cult classic TV series "Veronica Mars."
On Wednesday, Bell appeared on Ryan Seacrest's radio show. When asked whether "Veronica Mars: will be coming back as a feature film, Bell responded, "if I have my choice, there will be. And it will be before I'm in a nursing home, I'm telling you, if I have any control over it."
According to Bell, she's worked out a few pitches for the "Veronica Mars" movie, but concerns with Hollywood studios and legal issues have stopped the film from happening in the past.
"We have tried to package it a few times in a few ways," Bell said. "It keeps getting caught up in the legal department, as everything good does. So we just continue to try to push it and let them know there's a fan base for it."
Bell's latest movie, "Hit and Run," also stars her fiance Dax Shepard, and both actors are being praised for their chemistry together. Is there a chance Shepard will make an appearance in the "Veronica Mars" movie? Bell wouldn't say.
"Veronica Mars," which starred Bell as a teenage detective, lasted for three seasons from 2004 to 2007. Many fans applauded Bell's strong character as a successor to the then recently-canceled "Buffy the Vampire Slayer." The series, created by Rob Thomas, was ultimately canceled after changing networks from UPN to The CW.
"Veronica Mars" isn't the only doomed Rob Thomas production that fans are eager to see on the big screen. "Party Down," Thomas' series about a group of Los Angeles caterers that briefly featured Bell, was canceled after two seasons on Starz. Fans and cast members have also discussed making a movie, and a script is currently being written.
The cast, including Adam Scott, Martin Starr and Lizzy Caplan, also reprised their roles for a short cameo on the Adult Swim series "Childrens Hospital."
Bell already has a framework to work from in creating a new iteration of "Veronica Mars." In 2007, she and Thomas filmed a 12-minute promotional short as a pitch for a fourth season featuring Veronica as an adult FBI agent. While the pitch obviously was not picked up, it was included in the season 3 DVD and lives on online.
Watch the short in two parts below.
© Copyright IBTimes 2022. All rights reserved.
FOLLOW MORE IBT NEWS ON THE BELOW CHANNELS