Lady Gaga Says Supreme Court 'Better Not Try To Mess With Gay Marriage' [Watch]
Lady Gaga spoke up for abortion rights and gay marriage at her Washington, D.C. concert Monday night. She noted that the Supreme Court better not "mess" with gay marriage.
At her "The Chromatica Ball" concert, the 36-year-old spoke out against the Supreme Court's decision to overturn Roe vs. Wade ruling.
The singer played the music track "Born This Way" and said, "This might not be the national anthem, but it's our national anthem! They better not try to mess with gay marriage in this country!"
"I would like to dedicate this song to every woman in America," she said before starting to sing the "The Edge of Glory" track. "To every woman who now has to worry about her body if she gets pregnant. I pray that this country will speak up and we will not stop until it is right."
Amid her performance, she paused a moment and said, "I don't mean to be a downer, but there's some s--t that's more important than show business."
"The Chromatica Ball" concert began on July 17 and it will end on Sept. 17. Gaga is scheduled to perform next at the MetLife Stadium in East Rutherford, New Jersey, on Thursday. She will also perform in Japan on Sept. 3 and 4, aside from traveling to more U.S. cities like Chicago, Boston and Arlington.
Gaga was last seen in the crime drama "House of Gucci," which was dropped on Nov. 24 last year. She portrayed Patrizia Reggiani in the flick. The movie was helmed by Ridley Scott and it also starred Jared Leto, Adam Driver, Al Pacino and Salma Hayek.
Gaga will be next seen in the highly anticipated movie "Joker: Folie à Deux," where she will portray Harley Quinn's character. It will be helmed by director Todd Phillips and has Joaquin Phoenix in the title role.
She will also feature in a movie, titled "Dionne," which is a biography drama based on singer Dionne Warwick's life.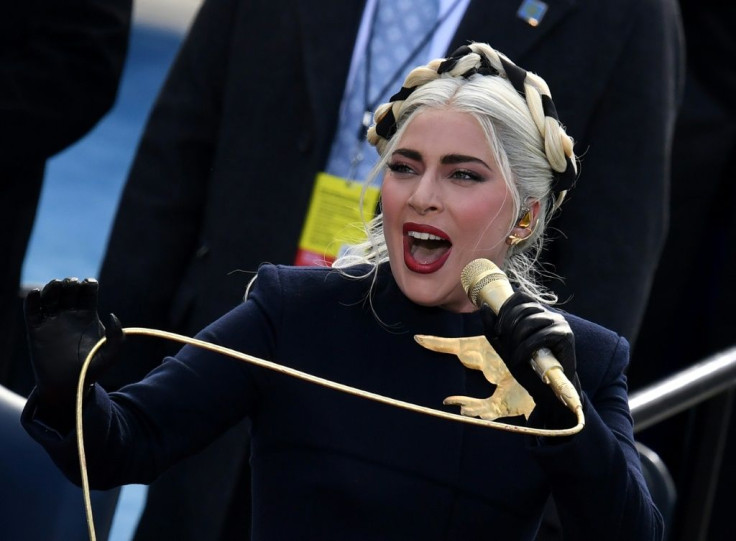 © Copyright IBTimes 2023. All rights reserved.