Lakers Win Big In Three-Team Deal; Brings Back D'Angelo Russell To Los Angeles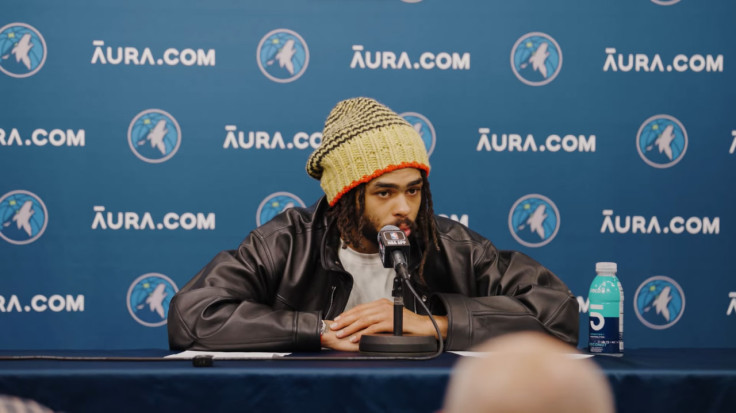 KEY POINTS
D'Angelo Russell heads back to Los Angeles alongside Malik Beasley and Jarred Vanderbilt
The pieces the Lakers acquired makes all the sense in the world for them
A strong playoff push suddenly becomes possible with their new acquisitions
The Los Angeles Lakers were in desperate need of some depth pieces after trading away their bench to acquire Russell Westbrook ahead of the 2021-22 NBA season.
They have somehow found themselves exactly what they needed a day before the trade window closes.
ESPN reporter and NBA insider Adrian Wojnarowski disclosed the three-team deal and it is as follows.
Los Angeles Lakers receive:
D'Angelo Russell, G
Malik Beasley, G
Jarred Vanderbilt, F/C
Utah Jazz receive:
Russell Westbrook, G
Juan Toscano-Anderson, F
Damien Jones, C
Lakers' 2027 first-round pick (top-four protected)
Minnesota Timberwolves receive:
Mike Conley, G
Nickeil Alexander-Walker
2024, 2025 and 2026 second-round picks
It should be noted that the Timberwolves' 2024 second-rounder is going to be determined by which between the Washington Wizards and Memphis Grizzlies get the lower pick.
As for the Jazz's lone first-rounder given to them by the Lakers, it will only convey to Utah if that specific pick falls outside of the Top Four, but otherwise, it will return to Los Angeles.
Many fans on social media have the Lakers winning the trade by a mile because of the assets that they had to give up in return for some depth.
Toscano-Anderson and Jones were bench pieces that rarely saw playing time as part of the purple and gold while Westbrook was converted to a sixth-man role – something he embraced wholeheartedly.
Despite the move having some early success, the lack of depth inevitably caused the Lakers to stumble which is why this trade puts them in a much better position.
Lakers fans have already seen glimpses of Russell's talent during his early NBA years as part of their franchise, but he was dealt to the Brooklyn Nets for Brook Lopez and then-rookie Kyle Kuzma.
He would later make his way to the Golden State Warriors for a one-season stint before ending up in Minnesota, being their main facilitator and tertiary scorer behind Karl-Anthony Towns and Anthony Edwards.
Beasley is an extremely serviceable three-and-D type of player, being a career 38 percent shooter from behind the arc.
Main Lakers facilitators LeBron James and Dennis Schroder, plus Patrick Beverley to a degree, have been in need of someone to dump the ball to in the corner or find someone in transition to drain a three and the former Denver Nugget is ideal in that type of role.
The inclusion of Vanderbilt may be the most confusing one of them all as it gives the Lakers an extremely formidable body that can bang inside the paint and grab rebounds on both ends of the floor.
Championship-aspiring teams have had Vanderbilt on their radar for quite some time, especially after his strong play for the Timberwolves in the two seasons he spent with them before being dealt to the Jazz in the Rudy Gobert deal.
All in all, the Lakers are suddenly a team worth watching in the second half of the season.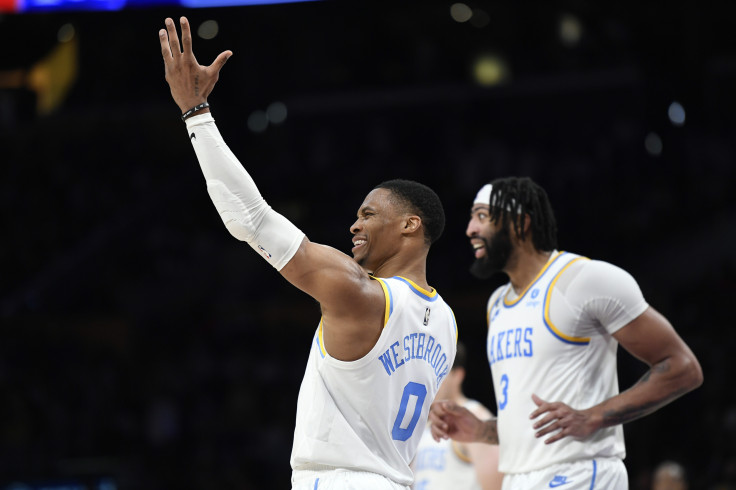 © Copyright IBTimes 2023. All rights reserved.