Latest pictures of fire in Chiba Prefecture following Japan earthquake (PHOTOS)
Following the massive earthquake that struck Japan, a fire broke out in Cosmo Oil Co.'s refinery near Tokyo causing widespread damage and destruction.
The 8.9-magnitude earthquake that affected the region triggered a tsunami that swept away vehicles, ships and buildings.
A number of crude-processing plants and nuclear power reactors have been shut to avoid further mishaps. This includes 11 reactors from Japan Atomic Power Co, Tokyo Electric Power Co. and Tohoku Electric Power Co.
Bloomberg quoted spokesman Yusuke Kaneda as stating that Cosmo Oil's 220,000 barrel-a-day refinery in Chiba is burning after a fire started at the plant's storage tanks following the quake.
Get an exclusive glimpse of the Cosmo Oil Co. refinery fire that erupted following the massive earthquake: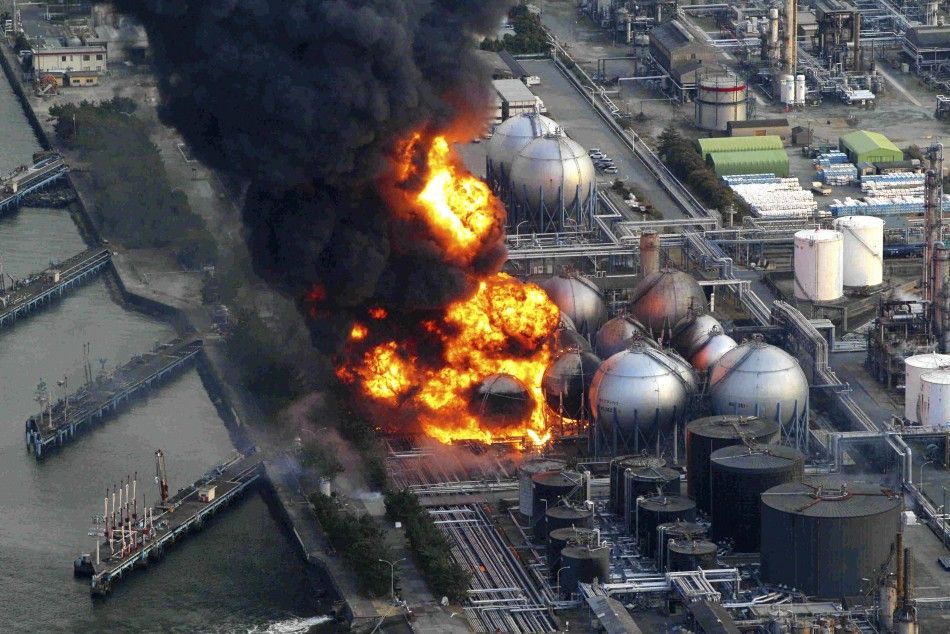 © Copyright IBTimes 2023. All rights reserved.