'Legends Of Tomorrow' Star Caity Lotz On How She Got Into Acting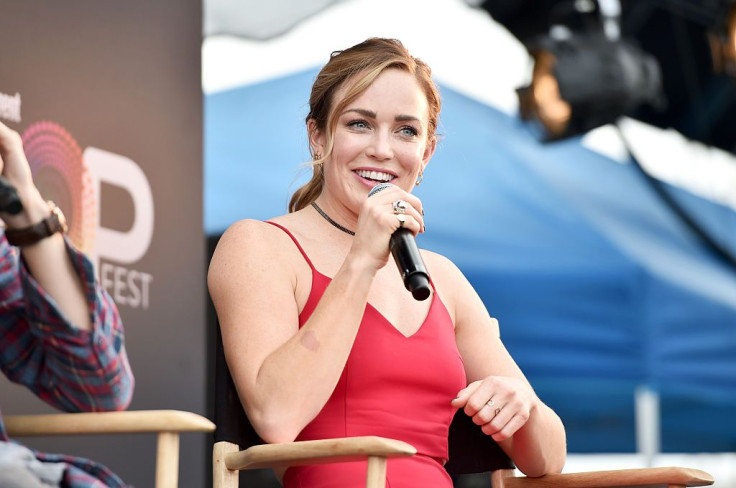 Caity Lotz toured as a dancer for Lady Gaga and Avril Lavigne prior to becoming an actress. While dancing was her first love, Lotz didn't think that dancing was a "lifelong thing," so she decided to give acting a shot.
"I danced because I loved dancing [but] I didn't think you could be a dancer for the rest of your life," Lotz, who now plays Sara Lance on CW's "Legends of Tomorrow," told Madison.com during a recent interview. So when she returned from Europe where she performed as part of the girl group Soccx for a couple of years, Lotz started to take acting classes.
"When I came back, I didn't know what I wanted to do, so I started taking acting classes," the 30-year-old said. "I didn't necessarily want to be an actor, but it was an art form about feeling. I wanted to feel those lows and those highs in a safe environment. It was the art of living in the moment."
Lotz took a two-year acting program at Sanford Meisner, and since then the California native has landed different roles in films and TV series. Aside from "Legends of Tomorrow," Lotz's other acting TV credits include CW's "Arrow," AMC's "Mad Men," and MTV's "Death Valley." On the film side, Lotz starred in "The Machine," "The Pact," and "The Pact 2," among many others.
Although she no longer dances as often as he did before, Lotz said that she still benefits from her years of experience as a dancer. "My dance background [is helpful whenever I do fight scenes]," Lotz told WWD. "So for me the opportunity to combine my physicality with the acting is super exciting. They actually don't require you to do [dangerous stunts], because we also have amazing doubles that they can use. But I love doing it — to me, fighting is similar to dancing, where you have your own specific style and you want it to look like you. I feel the same with fighting — I want it to look like me and be in the style that I want to fight with."
In an interview with Cosmopolitan last year, Lotz said that she "pretty much" does all the fight scenes on "Legends of Tomorrow." "I have an awesome [stunt] double, so for taking falls or getting hit or being thrown across the room or something, I'm like, 'Yeah, you go ahead. You do that one.' It's dangerous," she said. "But for the fighting stuff, it's mostly me."
"Legends of Tomorrow" airs Tuesdays at 9 p.m. EST on The CW.
© Copyright IBTimes 2023. All rights reserved.