Lego Man Washes up on Shore: 5 Other Mysteries from the Sea [PHOTOS]
A giant Lego Man washed up on the shore of the Siesta Key Beach in Sarasota County, Fla., on Oct. 25.
The bizarre-looking Lego Man stands 8-feet tall and is made of lego pieces. Emblazoned on its green shirt is the cryptic message NO REAL THAN YOU ARE on the front. On the back it reads Ego Leonard with the number 8.
ABC News reports that Ego Leonard is the alter ego of a Dutch artist.
The website Prescription Art depicts various paintings by the presumed Ego Leonard. The paintings include ones of said Lego Man alongside captions like I Love You and Play by the Rules.
A strange message on the site reads: My name is Ego Leonard and according to you I come from the virtual world. A world that for me represents happiness, solidarity, all green and blossoming, with no rules or limitations. Lately however, my world has been flooded with fortune-hunters and people drunk with power. And many new encounters in the virtual world have triggered my curiosity about your way of life. I am here to discover and learn about your world and thoughts ...
Other Lego Men have washed up on the shores of England and Holland.
Both the LEGO Group and Merlin Entertainment deny any involvement in the matter.
But Lego Man is not the only mysterious item to wash up on shores recently. There have been various accounts of more grisly objects appearing on the shores in the U.S. and Canada.
Here are five other mysteries from the sea.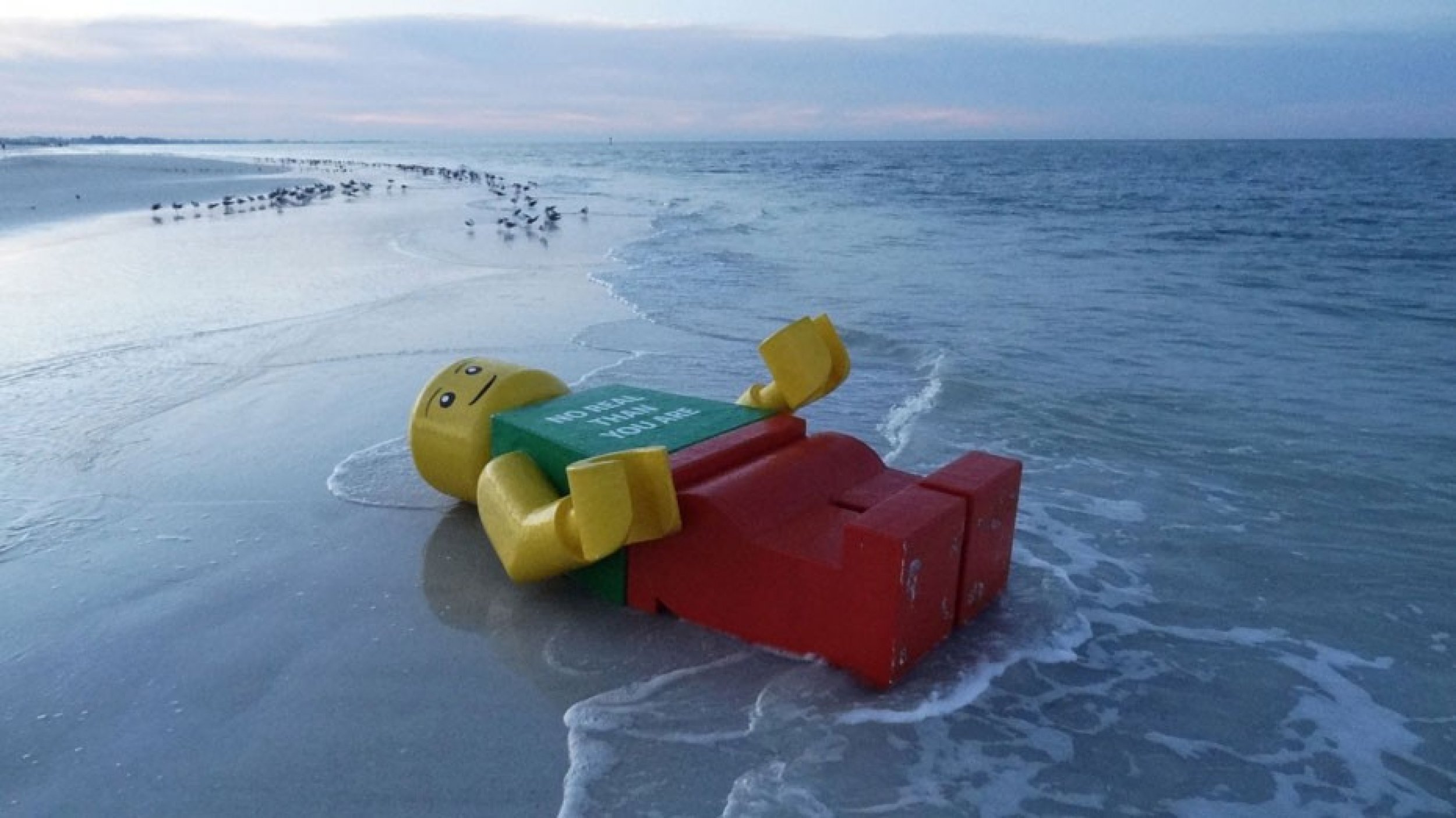 © Copyright IBTimes 2023. All rights reserved.