Leiby Kletzky Murdurer's Chilling Confession [FULL TEXT, VIDEO, PHOTO]
Leiby Kletzky's murderer Levi Aron made a chilling confession that has taken the Internet by storm, since it was obtained from police and published by NBC New York.
Leiby Kletzky was just an 8-year-old Hasidic child from Brooklyn. According to the confession Kletzky died in what is one of the most grisly murders to hit the greater New York area in a while.
Police found Leiby Kletzky's remains in a refrigerator at Levi Aron's Brooklyn apartment.
The following is the full text of the confession of Leiby Kletzky's killer as published by NBC New York:
My name is Levi Aron... On Monday evening around 5:30 I went to my dentist, Dr. Sorcher, to make a payment for visit for exam routine.
A boy approached me on where the Judaica book store was. He was still there when went out from the dentist's office. He asked me for a ride to the Judaica book store. While on the way he changed his mind and wasn't sure where he wanted to go.
So I asked if he wanted to go for the ride - wedding in Monsey - since I didn't think I was going to stay for the whole thing since my back was hurting. He said ok.
Due to traffic, I got back around 11:30 p.m. ... so I brought him to my house thinking I'd bring him to his house the next day. He watched TV then fell asleep in the front room. I went to the middle room to sleep. That next morning, he was still sleeping when I was ready to leave.
So I woke him and told him I'll bring him to his house... when I saw the flyers I panicked and was afraid. When I got home he was still there so I made him a tuna sandwich....
I was still in a panic ... and afraid to bring him home. That is when approximately I went for a towel to smother him in the side room. He fought back a little bit until eventually he stopped breathing.
Afterwards I panicked because I didn't know what to do with the body.... carried parts to the back room placing parts between the freezer and the refrigerator ...
... went to clean up a little then took a second shower. I panicked and .. Then putting the parts in a suitcase. Then carrying suitcase to the car ...placing in backseat on floor behind passenger side.
... drove around approximately around 20 minutes before placing it in the dumpster on 20th street just before 4th Avenue. Then went home to clean and organize.
I understand this may be wrong and I'm sorry for the hurt that I have caused.
So who is Levi Aron, Brooklyn resident and Leiby Kletzky's killer?
Aron was a seeming mild-mannered maintenance supply worker, whose neighbors said he prayed at a local synagogue daily.
I can't believe this. He was a strange guy, but he was here yesterday and he was fine after killing this little boy, one of Levi Aron's co-workers told Brooklyn media.
One of Levi Aron's former neighbors in Brooklyn reported that he was disturbed.
I kept my kids away from that house, the neighbor told The Jewish Week.
Still he Aron as praying daily at a local Brooklyn synagogue.
A massive search led by the local Brooklyn Chasidic community for the missing 8-year-old led police to Levi Aron's Brooklyn apartment, where sources say he implicated himself in the murder of the Chasidic boy.
Aron allegedly gestured toward the kitchen when asked about the whereabouts of the boy.
Part of Kletzky's dismembered remains were found in aron's refrigerator, and the rest were found inside a red suitcase that had been tossed into a nearby dumpster.
Surveillance video shows Leiby asking Aron for directions after he got lost on his way to meet his parents.
Although the video does not show what happened to the boy after speaking with Aron, investigators have confirmed that the boy got into Aron's 1990 Honda Accord.
Police Commissioner Kelly said that the massive search launched to find Leiby spooked Aron into doing the unthinkable: He panicked, and that is why he killed the boy. It is believed that Leiby was suffocated before Aaron cut up his body.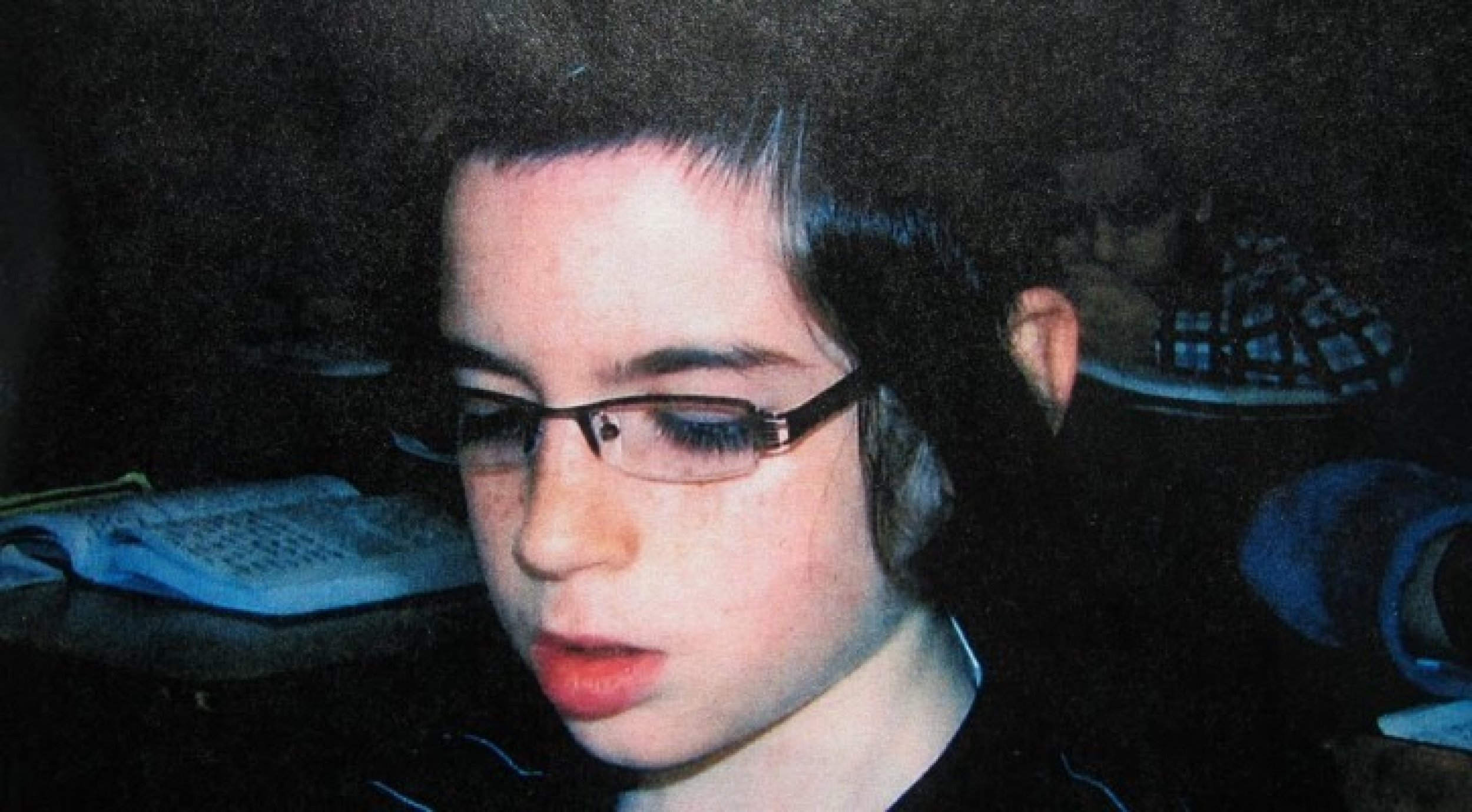 © Copyright IBTimes 2023. All rights reserved.