Leslie Jones Website Hack: 'Ghostbusters' Director, Kathy Griffin, Patton Oswalt And More Support 'SNL' Star On Twitter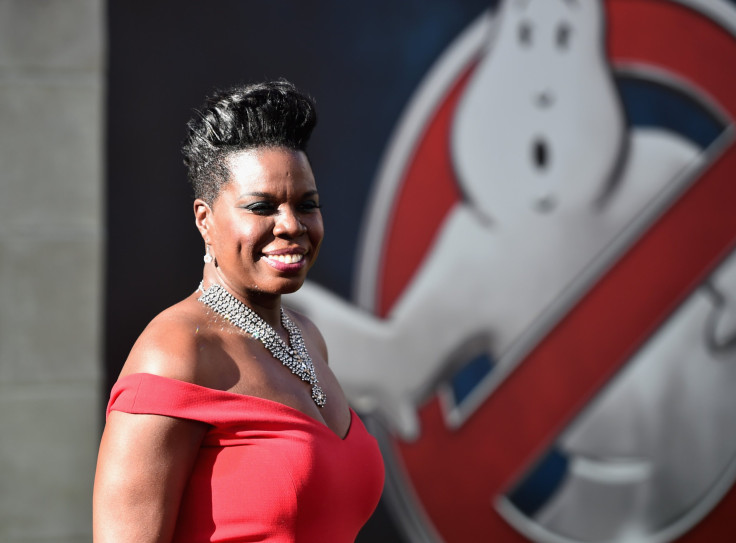 While the internet has given us many wonderful things over the years, it can also be a dark and scary place. This is a fact no one knows better than "Saturday Night Live" star Leslie Jones, who has fallen victim to racist cyber attacks several times since July.
Online assaults against the comedienne went from hurtful tweets and offensive memes to something far more serious on Wednesday. Jones' website was hacked, exposing personal information including her driver's license, passport and a number of private photos. According to Deadline, everything added to the site in the hack has since been removed. Those attempting to visit the site are instead met with a GoDaddy holding page. It remains unclear if or when JustLeslie.com will be back up and running. Jones, 48, has yet to address the situation, but it has drawn a lot of attention from supporters of the "SNL" star.
Paul Feig, who directed the "Ghostbusters" remake in which Jones stars alongside Kate McKinnon, Melissa McCarthy and Kristen Wiig, tweeted that the most recent attack "is an absolute outrage." He then called out specific subcultures from which he assumed her attackers hailed, calling them "sad."
Feig isn't the only one disgusted by this and other incidents targeting Jones' race and appearance on the internet. Kathy Griffin, Patton Oswalt, online sensation Sam White and more stood in solidarity with the Tennessee native Wednesday. Griffin praised Jones' comedic styling, sharing photos of her at work in the hopes of canceling out the racy leaked photos, while Oswalt and White called out the trolls who continuously come after her from behind their keyboards. Questlove also weighed in on the controversy, calling the situation "sickening."
Jones found herself at the center of controversy of a different kind last month. After receiving dozens of hateful tweets and having her requests to remove the perpetrators from the social media site ignored, Jones took a break from social media. As the attacks continued in her absence, seemingly prompted by her appearance in the "Ghostbusters" reboot, Dan Aykroyd — who appeared in the original 1984 film — took a moment to send a message to the trolls.
During an interview with ET Canada, the actor called those attacking Jones "insignificant gnats," adding that the anonymous bullies were likely "obese white men between 50 and 60" with ties to the Ku Klux Klan or Aryan Nation. Aykroyd also speculated that many of her attackers probably aligned themselves with Donald Trump's controversial political campaign. Aykroyd also praised Jones, telling ET Canada that she is a talented actress who has overcome a lot to get where she is today and should be hailed as such.
Aykroyd wasn't the only one singing Jones' praises in the wake of Twitter hate, much of which likened Jones to Harambe — the gorilla killed at the Cincinnati Zoo in May. Jada Pinkett Smith, Feig, Margaret Cho and more used the hashtag "#LoveForLeslieJ" to celebrate Jones and all that she has given the world since bursting onto the scene on "SNL."
Initial attacks on Jones were reportedly directed by Milo Yiannopoulos, a technology writer for conservative news outlet Breitbart. He is said to have urged his more than 300,000 Twitter followers to send messages to Jones and was suspended for his participation. His removal from the site raised questions about freedom of speech and its limits, with some users suggesting that it proves the site is "a safe space for Muslim terrorists and Black Lives Matter extremists," but not those with conservative values. Yiannopoulos also expressed confusion as to why he was being held responsible for the words of his followers. Breitbart published a piece on his suspension, revealing that it came just moments before he was slated to host a "Gays for Trump" event at the Republican National Convention in Cleveland.
Jones has not yet responded to the attack on her website nor the leaking of her personal information. Deadline reported that her reps have declined their request for comment.
© Copyright IBTimes 2023. All rights reserved.