'Lethal Weapon' Spoilers: JoJo Set To Guest Star In Season 2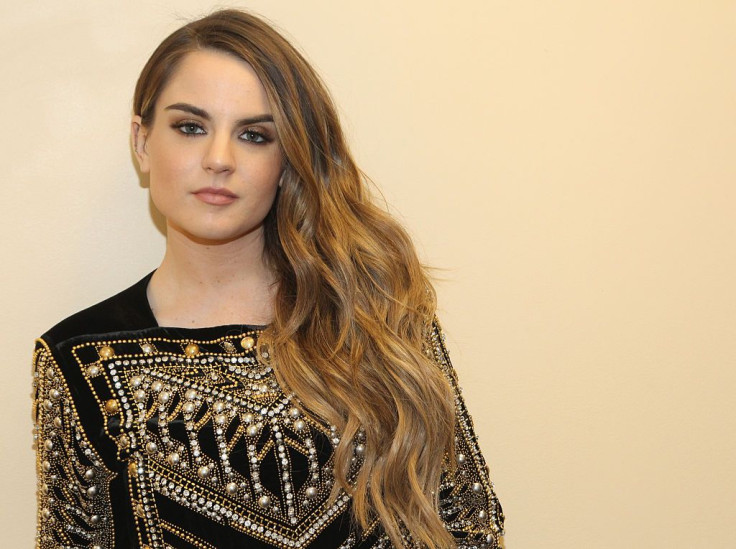 Singer-songwriter JoJo has booked a guest-starring role in Season 2, episode 3 of Fox's "Lethal Weapon."
According to Entertainment Weekly, JoJo will play the role of Shaye, a popular singer who almost gets killed after a mysterious figure from her past drives her car off the road. Riggs (Clayne Crawford) and Murtaugh (Damon Wayans) become her bodyguards as they try to solve the case before the baddie makes his next move.
JoJo's TV acting credits include Fox's "The Bernie Mac Show," NBC's "American Dreams" and CBS' "Hawaii Five-O." The "Baby It's You" hitmaker — who has sold more than 7 million albums worldwide and was the youngest solo artist ever to have a No. 1 song on the Billboard chart — also appeared in big screen projects like the teen fantasy movie "Aquamarine" and the family comedy flick "RV," both released in 2006.
JoJo is the latest addition to the growing list of newcomers in Season 2 of "Lethal Weapon." The 26-year-old joins previously announced series newcomers Andrew Creer, Michael Hurd, Rex Linn, Chase Mangum, Adrian Pasdar, Lynn Collins and Linds Edwards.
Creer will recur as Zach Bowman, an attractive and enthusiastic detective on LAPD's robbery-homicide division who partners with detective Sonya Bailey (Michelle Mitchenor). Hurd will play LAPD chief Gina Santos, Captain Brooks Avery's (Kevin Rahm) new boss, who has an interesting past with Murtaugh.
Linn will play Riggs' father. He will appear in multiple episodes in Texas-set flashback scenes alongside Mangum who will be portraying a teenage version of Riggs. Pasdar, meanwhile, will guest star as a "con artist grifter," who will rob the passengers of a private jet and wind up jumping out in a parachute in episode 4.
Collins will recur as Molly while Edwards will appear as Jake. Molly is a lady friend of Jake, who happens to be Riggs' best friend from childhood. Showrunner Matt Miller told TVLine that Molly may eventually become a love interest for Riggs. "It doesn't start out that way [but] it may evolve," Miller said.
"Lethal Weapon" Season 2 premieres on Tuesday, Sept. 26 at 8 p.m. EDT on Fox.
© Copyright IBTimes 2023. All rights reserved.