Lil' Kim Sparks Plastic Surgery Rumors During 'Dancing With The Stars' Performance [PHOTOS]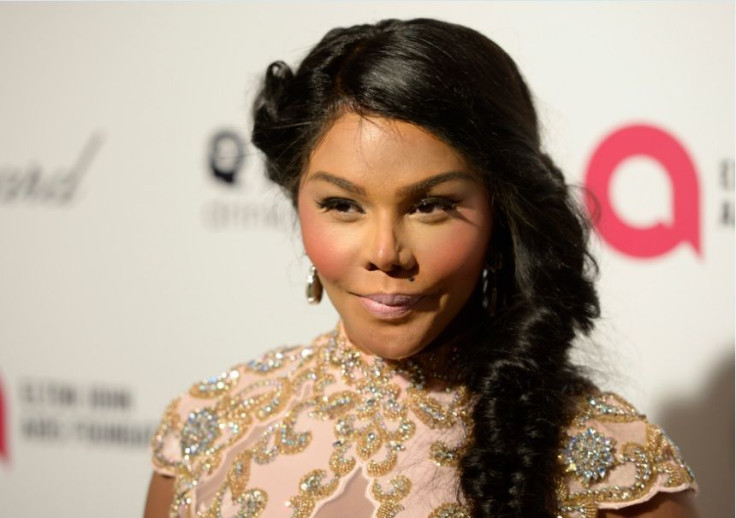 Lil' Kim performed "Lady Marmalade" with Patti LaBelle and Amber Riley for the 10th Anniversary Special of "Dancing With the Stars," but all that most people talked about was her face. The rapper claims she has never had cosmetic surgery, but Twitter users seemed to disagree.
Some thought her face looked so distorted that it scared them. She displayed oversized lips, a smaller nose, heavily lined eyebrows and high cheekbones, which prompted some to say she looked like a lion and others to confess that she looked simply unrecognizable.
For her part, Lil' Kim ignored the gossip and posted pictures from the show on Twitter.
It's not the first time Lil' Kim, whose real name is Kimberly Denise Jones, has battled plastic surgery rumors. In March 2013, she denied the cosmetic surgery rumors through her rep C.J. Carter. "We would like to inform fans, the media, and the general public that this is nothing more than a blog site doing its best to conjure up much-needed publicity," Carter said in a statement, via E! News. "What better way to do so, than to take an American music icon and create a fictitious platform in which to disrespect and humiliate. We at Team Lil' Kim are not taking this lying down and are taking this very seriously."
But then how does Lil' Kim, 40, explain her drastic look? In a March 2013 post, she said her photos were photoshopped. "Years & years they have been photoshopping pics of me & sabotaging my image," she tweeted, according to the Huffington Post. "I'm not putting up with that sh-t no more. All they have been proving is im THAT b-tch with or without an album out & they always want to attack & bring down the real ones. Today was the last straw."
Follow me on Twitter @mariamzzarella
© Copyright IBTimes 2023. All rights reserved.