Lindsay Lohan Plans to Pose in Playboy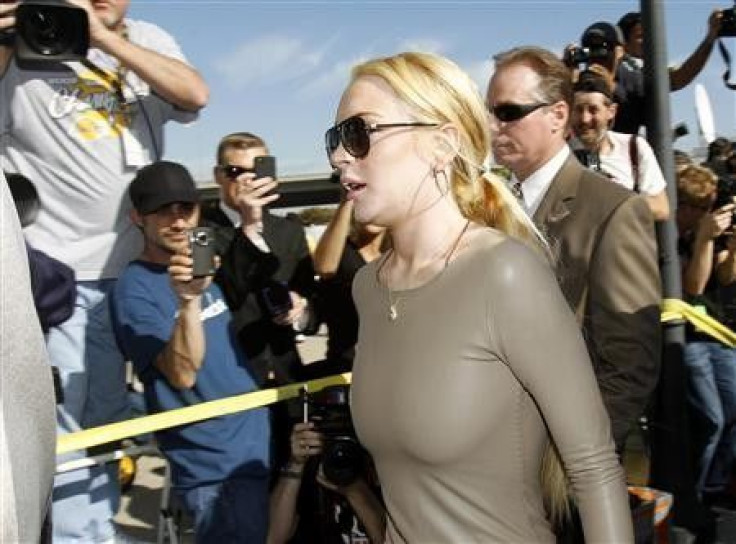 Troubled actress Lindsay Lohan may have found a way to pay some of her mounting legal bills with a planned agreement to pose nude for Playboy magazine, a source who knew of Lohan's plans said on Tuesday.
Celebrity news outlets TMZ.com and Access Hollywood reported that Lohan, who has faced numerous legal charges in recent years including theft, will appear in the men's magazine and that a photo shoot had in fact already taken place.
Lohan's mother, Dina Lohan, told the website X17online.com the photo shoot went well, at a Beverly Hills mansion.
A Playboy spokeswoman declined to comment, and a spokesman for Lohan said he would neither confirm or deny the reports about the Mean Girls star who rose to fame in Disney movies.
One source told Reuters the deal was not yet final, meaning anything could happen including Lohan not appearing. Speculation about the actress posing nude for the magazine has been reported previously but never materialized.
Still, details leaked out on Tuesday. TMZ reported Playboy initially offered Lohan $750,000, but the actress wanted $1 million. Playboy countered with a deal that approached that figure, TMZ said, citing unnamed sources.
Lohan's mother also told X17 that she fully supported her daughter's decision to pose, which according to the media reports has been in the works for months.
Yet Lohan currently has a lot on her mind. The actress has been in and out of legal trouble since a drunk driving and drug conviction in 2007. Just last week, she had her probation on a 2011 stolen necklace charge revoked after she neglected her community service sentence.
At that trial, her attorney Shawn Holley said Lohan was having trouble finding work in the United States and was forced to travel to several European cities for employment.
Lohan is due back in a Los Angeles courtroom on November 2 to determine if she violated probation, which could mean jail.
The Playboy spread, if it occurs, would not be Lohan's first nude magazine photos. She appeared partially naked in a New York magazine in 2008 for a piece referencing Marilyn Monroe's famous 1962 shoot with photographer Bert Stern.
Monroe also famously appeared as a Playboy centerfold.
© Copyright Thomson Reuters 2023. All rights reserved.