Lindsay Lohan's Photos Leaked AND She Stands Up Ellen DeGeneres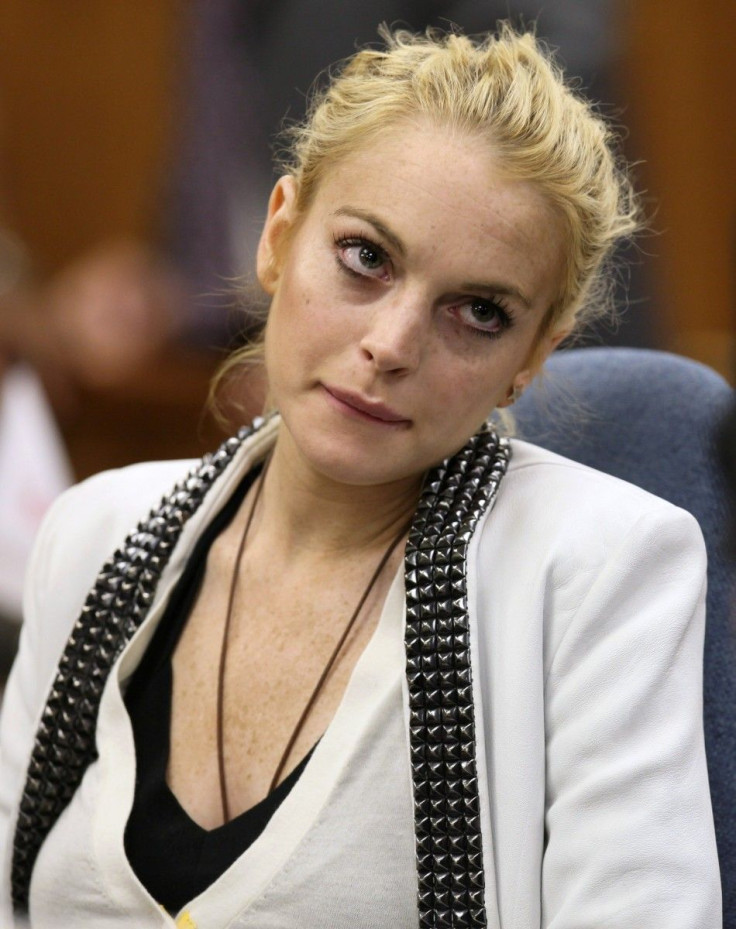 Lindsay Lohan was the Internet rage this week after her Playboy shoot photos were leaked online before the magazine featuring her was released. But her publicity may be taking a turn for the worse, if that wasn't the case already. After losing her purse in Hawaii last week, things got worse for LiLo, the child actress gone bad with arrests and rumors of drug abuse.
Lohan reportedly didn't show up for her much-hyped appearance on The Ellen DeGeneres Show, scheduled to tape Tuesday for airing on Thursday. The Ellen appearance was scheduled as part of Lohan's promotion for the Playboy photo spread that leaked out online early, prompting the magazine to push up its release by one week.
Apparently, Lohan didn't make it back in time for the taping and Michael Jackson's daughter Paris Jackson had to step in, talking with Ellen during the taping about her life as a Jackson and to promote her new movie, Lundon's Bridge and the Three Keys.
On the Ellen show, Lohan was scheduled to discuss her Playboy shoot and her ongoing struggles with life as a child actress dealing with the stress in later years. But Lohan reportedly remained in Hawaii, skipping the trip to Los Angeles for the Ellen shoot.
Someone close to the Ellen show told Gossip Cop, Not a call or an apology from Lindsay.
Her representative told E! News Lohan simply got tied up and couldn't make it.
Lindsay had a travel-related issue arise that took a few hours to sort out, Steve Honig said. It has been resolved and she will be back in Los Angeles in time for her court appearance.
Media reports suggest that Lohan's appearance on the Ellen show was part of her contractual agreement with Playboy, which paid her a reported $1 million to appear nude in the magazine. There has been no word yet as to when she will tape the show.
© Copyright IBTimes 2023. All rights reserved.