Little Change in U.S. Obesity Rates in Recent Years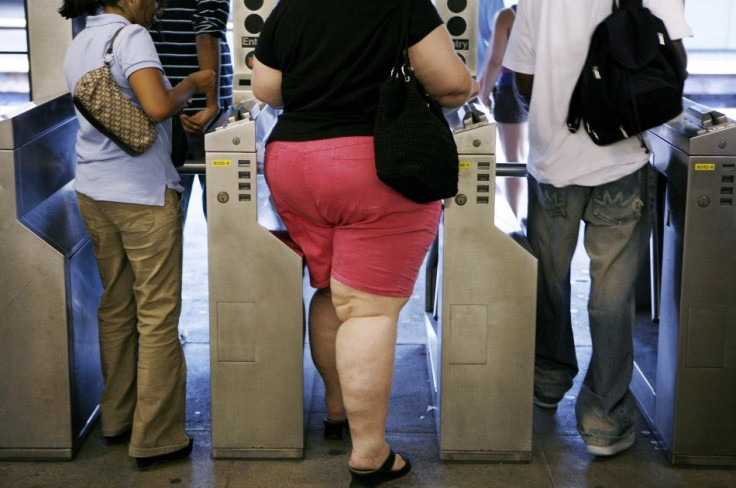 NEW YORK (Reuters Health) - The number of kids and adults in the United States who are obese has held steady over the last few years, two reports out Tuesday suggest.
Government researchers found that in 2009 and 2010, about one in three adults and one in six kids and teens were obese. The rates represent no change from 2007 and 2008 figures, and only a slight increase among specific demographics over rates from the late 1990s and early 2000s.
I'm not very surprised, but I think this is a kind of encouraging finding, given all the efforts we have been making, said Dr. Youfa Wang, head of the Johns Hopkins Global Center for Childhood Obesity in Baltimore, who was not involved in the new study.
The general public for sure nowadays has become more aware of the health consequences of obesity, and industry has been heavily influenced by all the efforts, Wang told Reuters Health.
With rates of overweight and obesity in the U.S. increasing throughout the 1980s and 1990s, some researchers projected those trends would continue into the next century and that type 2 diabetes and heart disease risks would rise with them.
The most recent obesity data come from two nationally-representative studies of about 6,000 adults and 4,000 kids and teens who had their heights and weights measured in a mobile exam center in 2009 and 2010.
From that data, researchers calculated each person's body mass index, or BMI -- a ratio of weight to height. A BMI of 30 or over -- equal to a five-foot, six-inch adult weighing 186 pounds or a kid in the 95th percentile or higher on growth charts -- is considered obese.
Cynthia Ogden from the Centers for Disease Control and Prevention and her colleagues found that between 35 and 36 percent of both men and women were obese. While obesity rates in men were similar across races, that wasn't the case in women: 32 percent of white women were obese, compared to almost 59 percent of black women.
Compared to data from 1999 to 2000, the numbers represented a less than one percent annual increase in the rate of obesity in men overall, and no net increase in women. The exceptions were black and Mexican American women, who also had slightly higher obesity rates in 2009 and 2010 than a decade earlier.
Ogden said that the long-term results suggest rates of obesity in men have slowly caught up to rates in women.
But, she added, there was no change in obesity rates in any demographic compared to the most recent prior data, from 2007 to 2008.
Seventeen percent of kids and teens were obese, a rate that varied from 14 percent in white kids to almost a quarter of black kids. Overall rates were similar to those reported in 1999 and 2000 for girls, with a slight uptick in obesity among teen boys since then, Ogden and her colleagues reported in the Journal of the American Medical Association.
I think that you can be fairly comfortable in saying that even if there is an increase, it's small relative to the increases in the 1980s and 1990s, Ogden said.
She told Reuters Health that there's also evidence that obesity rates are leveling off in some countries in Europe and elsewhere in the world.
RATES 'STILL QUITE HIGH'
Amika Singh, who has studied childhood obesity at VU University Medical Center in Amsterdam, said it's too early to draw conclusions on a more global scale.
The basic thing is that, even if things are leveling off, these are still quite high numbers, Singh, who was not involved in the new research, told Reuters Health.
Ogden said it's difficult to point to one reason why the rate of obesity in the U.S. has seemed to stabilize, while some projections figured it would continue to rise.
It was hard to know exactly why (the increase) was happening in the first place, because obesity is very complex and there are so many factors that contribute to it, she said.
Wang pointed toward efforts made by First Lady Michelle Obama to combat childhood obesity, as well as more funding going to research on obesity and how to prevent it.
The impact is dramatic, he said. I think this obesity data shows that a combination of many efforts can make some difference.
SOURCE: bit.ly/hwxtTL Journal of the American Medical Association, online January 17, 2012.
© Copyright Thomson Reuters 2023. All rights reserved.