The Little Economy That Could: Tanzania's Frugal New Commuter Rail In Dar Es Salaam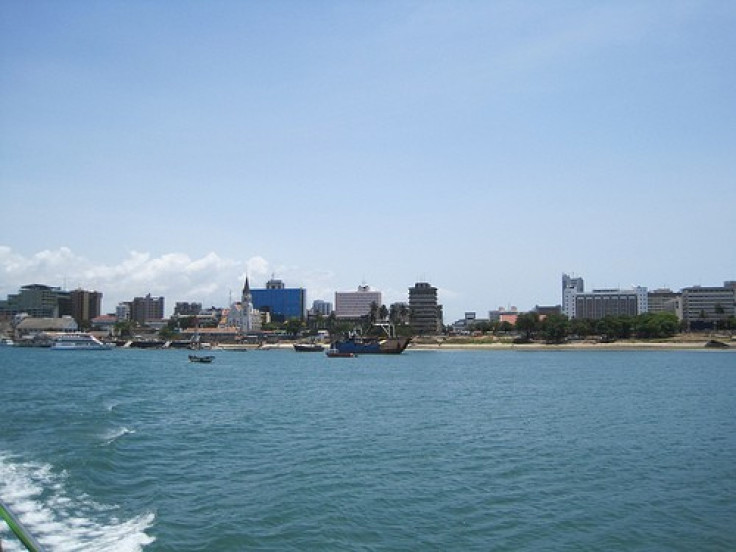 The Tanzanian port city of Dar es Salaam, one of the fastest-growing municipalities in the world, inaugurated its first intercity commuter rail system on Monday to great fanfare.
Tanzanian Transport Minister Harrison Mwakyembe was jubilant as he boarded a train car festooned with ribbons for its maiden voyage across town.
"I am encouraged with this historic event…it is a healthy beginning," he said, according to the Tanzanian newspaper The Citizen.
The new rail system will run on two tracks, one operated by Tanzanian Rail Limited (TRL) and the other by Tazara Railways, which already runs a major line linking Tanzania to neighboring Zambia.
Adult passengers will pay a reasonable 400 shillings, or US$0.25, for a one-way ticket on either of the two lines linking downtown Dar es Salaam to the city outskirts. The tracks cover a total distance of about 28 miles.
The trains are meant to ease commuter traffic, and so will run only in the morning and evening, and not at all on Sunday.
The system was hotly anticipated by most of the city's 2.5 million people. Until now, the only form of "public" transportation was actually a network of privately owned minibuses, called daladalas, whose 'schedule' was hard to predict and whose services were difficult to regulate.
On Monday, Mwakyembe told train workers he was proud of their efforts.
"You tirelessly worked day and night to make sure this project becomes a success. Today we witness Tazara and… TRL beginning the new era of providing services in the city and we hope this initiative will be extended to other parts of the city."
Tanzania is one of the poorest countries on earth, with more than a third of the population living below the poverty line. Compared to some nearby African countries like Zimbabwe, however, Tanzania has not suffered badly from corruption or mismanagement in recent years -- its poverty results primarily from a lack of natural resources.
What Tanzania does have is a strong appeal to international visitors. It is home to Mt. Kilimanjaro, the continent's highest peak. It also boats hundreds of miles of beaches, as well as 15 national parks including the world-famous Serengeti. According to the World Bank, more than 700,000 people visit this East African country on a yearly basis. That tourism, along with agriculture, gold exports and international aid, help to keep the economy growing -- albeit slowly.
The installation of the new commuter rail system, despite a pinched national budget, is a triumph for the government -- especially since Tanzania's rail system has gone through some turbulent times.
TRL in particular has a checkered history, having had its majority shares handed over to an Indian corporation in 2007, only to be retaken again by the Tanzanian government in 2011. Since then, authorities have been struggling to shore up the struggling enterprise with limited funds.
Tazara, which is owned by Tanzania and Zambia, also has foreign ties; the enterprise is kept afloat by loans from China.
Other than that, installation of the commuter rail system was a distinctly Tanzanian project. On Monday, Mwakyembe said he was happy with the performance of both enterprises. He praised Tazara employees for their hard work, and he thanked TRL officials for their frugal decision to forgo purchase of brand new railcars in favor of renovating old ones, a move that kept the project well within budget.
As the new service gets going, plenty of problems remain. Government authorities have pledged to fix bugs in the system, target petty criminals who endanger passengers at stations, and crack down on workers who steal automotive fuel.
In the meantime, the commuters of Dar es Salaam look forward to taking advantage of a system that could ease congestion and serve about 30,000 passengers per day.
"We faced a myriad of challenges. We were even told that Tanzanians cannot run a commuter train services and the only solution was to hire foreign operators. But we have proved that we can," said Mwakyembe on Monday, according to The Citizen.
© Copyright IBTimes 2023. All rights reserved.
FOLLOW MORE IBT NEWS ON THE BELOW CHANNELS