Lohri 2017: Significance Of 'Harvest Festival' In India Celebrated On Eve Of Winter Solstice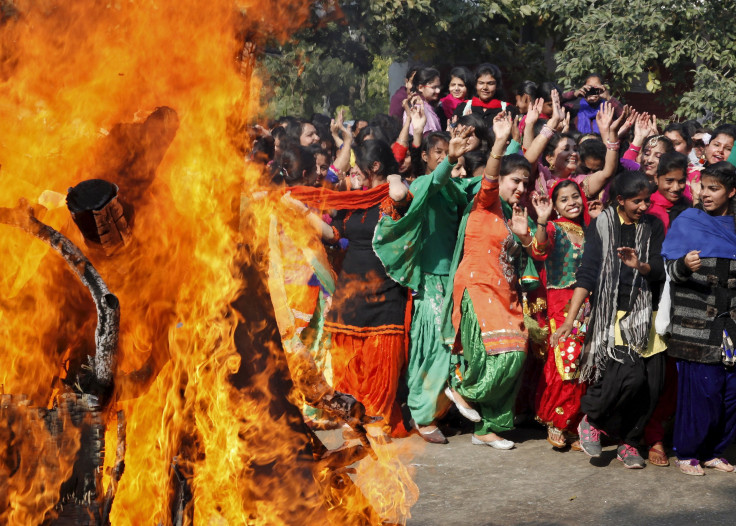 The festival of Lohri, also known as the harvest festival, is usually celebrated on Jan. 13, which often falls on the eve of winter solstice according to the Hindu calendar marking the shortest day and the longest night of the year in Punjab. The festival is mostly celebrated in the northern states of India, including Punjab, Haryana, Delhi and Uttar Pradesh.
A significant day for the people belonging to the northern part of India, especially Punjab, Lohri is also believed to be the longest night of the year in the lunar calendar.
The occasion is celebrated with people singing and dancing to traditional folk songs and throwing in sesame seeds, popcorn, puffed rice and jaggery into a bonfire. This bonfire represents the "God of Fire" called "Agni."
Lohri bonfire is the major highlight of the festival. It is believed that the "bonfire festival" brings good luck, happiness and prosperity in everyone's life.
Although Punjab is known for its wheat productions, this festival is related to sugarcane cultivation in the region. Farmers in Punjab also see the day after Lohri (Maghi) as the financial New Year.
Lohri is primarily a community festival celebrated with family, friends and relatives. On this day, many children are seen flying colorful kites.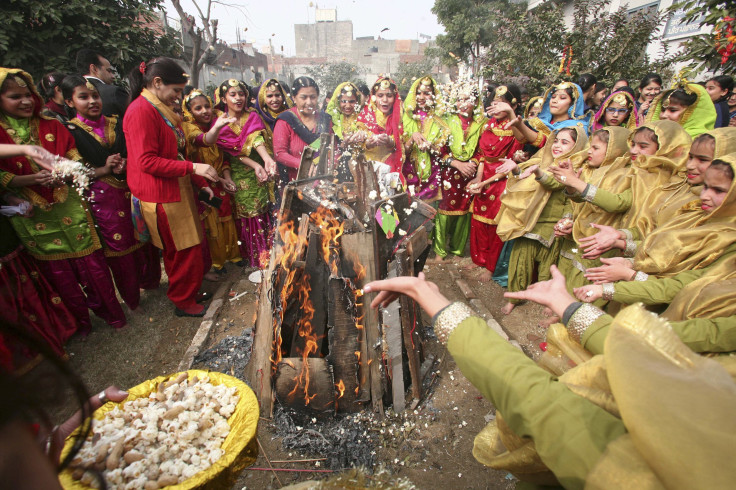 The festival is also celebrated to commemorate fertility and the joy of life. Lohri is celebrated with grandeur in houses where there has been a recent marriage or childbirth.
Honoring and praying to the "Sun God" is also an essential part of the festivities. It is the time when the sun transits the zodiac sign Makar (Capricorn), and moves toward the north.
This Indian festival coincides with Makar Sankranti in various parts of north India, Pongal in Tamil Nadu, Magha Bihu in Assam, Tai Pongal in Kerala and Ghughutiya in Uttarakhand.
© Copyright IBTimes 2023. All rights reserved.