LOOK: SB19's Josh Drives A $31,000 Dodge Challenger Around LA; 'Very Christian Grey'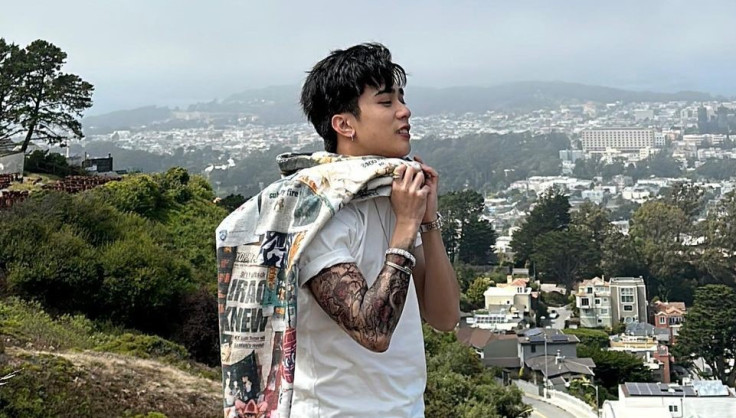 KEY POINTS
SB19's Josh appeared as a guest on Wish USA's "Roadshow" on Sunday.
The SB19 member made an entrance and drove by himself to Hollywood Boulevard
His Wishclusive premiere and interview will be out soon, per Wish USA
SB19 member Josh wowed A'TIN – SB19 fans – in Los Angeles, California, when he arrived at Hollywood Boulevard in a black Dodge Challenger for his Wish USA "Roadshow" appearance.
In a video originally uploaded by @emvpedron on Twitter, fans could be heard talking about Josh's parallel parking skills before he finally parked and stepped out of the Dodge Challenger he drove to where the Wish USA bus was stationed.
As soon as he opened the door and came out of the car, he was welcomed with screams from his fans.
The uploader captioned her tweet, "Just @JoshCullen_s pullin' up in a Dodge Challenger like the swagger he is! My gaaaaahd!!!! Very Christian Grey. HAHAHA"
Other A'TIN who saw the video couldn't help but comment on Josh's iconic and "hot" entrance.
"[This is] very Christian Grey indeed!" another fan agreed to the uploader, while another stated, "I swear his entrance is so hot!"
"His entrance is insane.🔥," a different fan gushed. "Sheesh, that is so sexy Josh! Plus 'pogi (handsome)' points that Josh could parallel park," added another.
"He became even more handsome," commented another fan.
On his way to the Wish USA bus, Josh even showed the Filipino gesture of "pagmamano," putting the hand of an elder to one's forehead to show respect, to one fan.
Then, he requested A'TIN to dance during his performance on the Wish USA bus so he could feature them in an upcoming music video for one of his solo releases.
After his Wish USA interview and performance, he took to social media to thank his fans who came to support him. "[It's] always a pleasure to board the bus with @wishusaofficial, especially since I got to hang out with the A'TIN and BBQs (Josh's solo stans) there. [I] hope you all enjoyed the surprise performance," he wrote.
"To those who missed it, don't worry. You'll get to see more Wishclusive content soon so watch out for it. Fangs out!" he continued.
Josh's appearance at the Wish USA bus made him trend on Twitter Philippines alongside his bandmate Stell, who recently made headlines for his debut as a coach on "The Voice Generations."
Meanwhile, before Josh's solo appearance at the Wish USA bus, the moving music platform released the Wishclusive performance of "Crimzone" by all SB19 members on YouTube.
The song is one of the six tracks on SB19's "PAGTATAG!" EP. Other songs included are "Gento," "I Want You," "Ilaw," "Liham" and "Freedom."
In other news, Pablo, Josh, Stell, Ken and Justin will join American singer-songwriter JVKE's "The End of Tour" show in Boston at the House of Blues on Sept. 2 at 8:30 p.m. EDT.
The announcement came weeks after SB19 and JVKE released their collaboration — a remix version of the latter's hit single, "golden hour."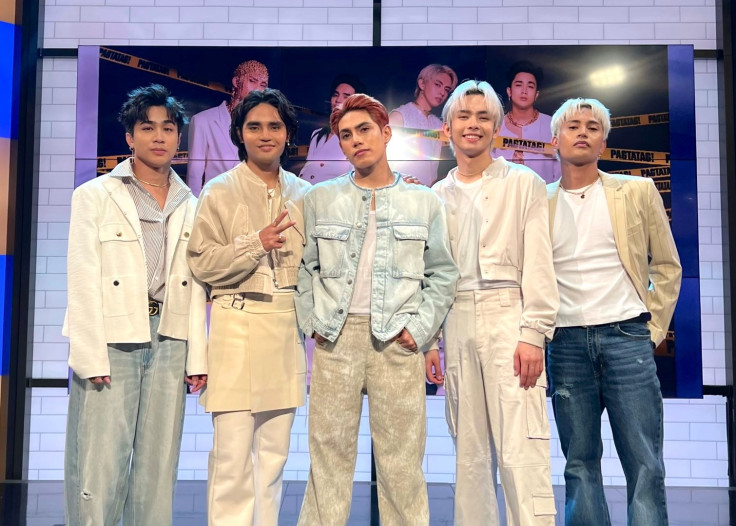 © Copyright IBTimes 2023. All rights reserved.