LOOK: TXT Huening Kai's Dad Inspired Cute Dance Move In 'Do It Like That' MV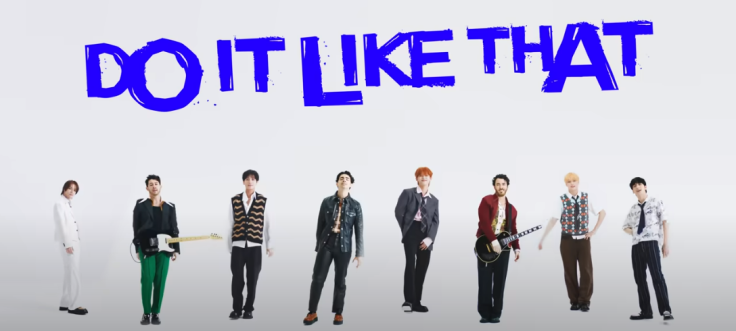 KEY POINTS
Tomorrow X Together (TXT) collaborated with The Jonas Brothers for a summer song
TXT released behind-the-scenes footage from the group's "Do It Like That" MV filming
The TXT members were able to showcase their freestyle dancing kills in the music video
TXT premiered the "Do It Like That" music video shoot sketch on the group's official YouTube channel, more than a month after the official music video for the group's collaboration song with The Jonas Brothers was released on July 7.
In the behind-the-scenes vlog, the TXT members revealed new trivia about the making of their "Do It Like That" music video. While the song had a set choreography, the five members of the fourth-generation K-Pop boy group, Yeonjun, Soobin, Beomgyu, Taehyun and Huening Kai, also showcased their freestyle dancing skills.
During the filming of the freestyle part of the music video, the group's maknae (youngest member), Huening Kai, said that he should use the moves he learned from his dad.
"This is how my dad dances... He's just grooving to the rhythm," showing his bandmates his dad-inspired freestyle dance step with his two thumbs up while dancing away.
The fun dance move inspired by Huening Kai's dad made it to the final cut of the "Do It Like That" music video.
Huening Kai's dad, Nabil David Huening, is reportedly considered one of the most popular foreigners in China. Aside from appearing on different variety shows, radio programs and dramas, he also released an album, "The Tree of Life."
He is reportedly of German heritage but was born in Brazil and immigrated to America at age 4. At age 17, he left for Hong Kong to study Chinese.
"Do It Like That" is produced by Ryan Tedder — the frontman of the American pop-rock band OneRepublic — who also worked with The Jonas Brothers in the past, producing "Sucker" from the sibling band's fifth studio album "Happiness Begins," released under Republic Records in 2019.
Other famous music personalities Tedder, 43, worked with include Beyoncé, Adele, Taylor Swift, Leona Lewis, Jennifer Lopez, Kelly Clarkson, Demi Lovato, One Direction, Maroon 5, Ariana Grande and many others.
"Do It Like That" is TXT's first comeback following the release of its fifth mini-album, "The Name Chapter: Temptation," in January. It officially dropped on music streaming platforms, including Spotify, YouTube Music and Apple Music on July 7.
Before the release of "Do It Like That," on June 28, TXT unveiled a snippet of the song's choreography on TikTok, inviting fans from across the globe to join the #DoItLikeThat challenge.
In the 18-second clip, all five members of the South Korean pop boy band — who debuted under BigHit Music in 2019 — were seen grooving along to the upbeat track, which featured easy-to-follow dance steps that fans — known as MOAs — worldwide could easily dance to.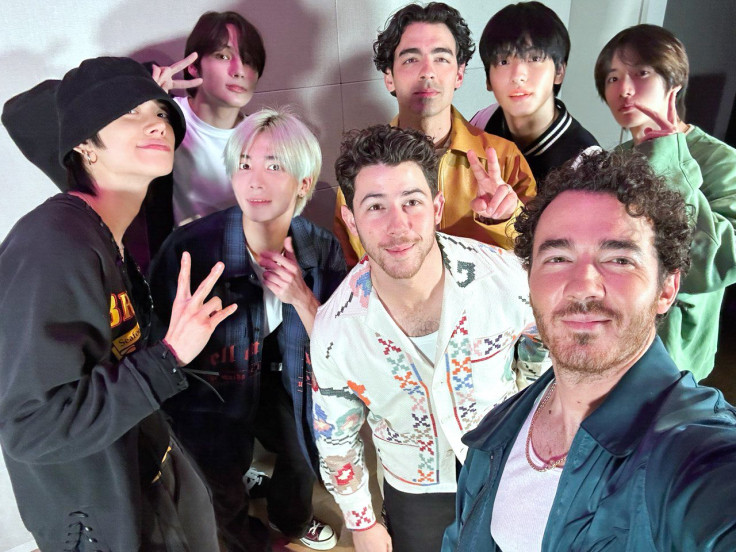 © Copyright IBTimes 2023. All rights reserved.