'Lucky Larry' The 80-Year-Old Lobster Saved: 'He Doesn't Deserve A Bib And Butter' [VIDEO]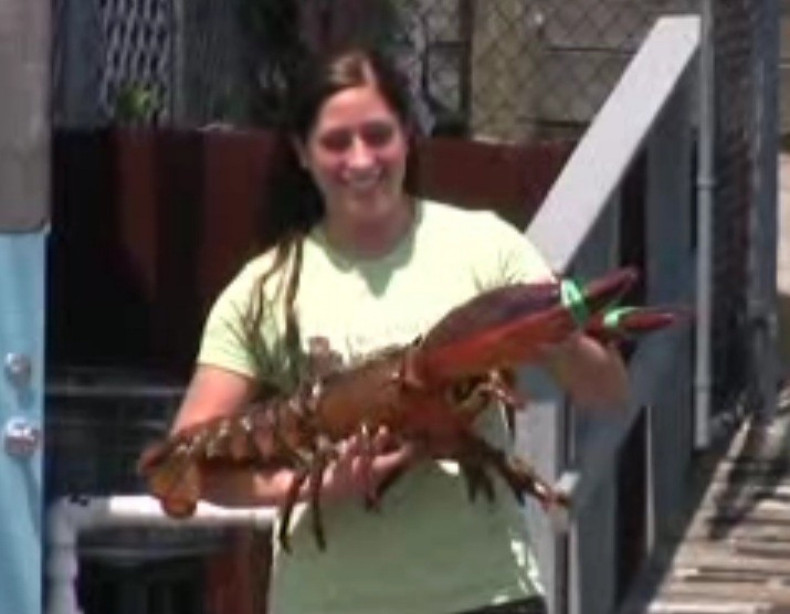 "Lucky Larry" the lobster lived to be 80 years old and weigh 17 pounds, and because of the kindness of a stranger, he will live to see another day.
The monster lobster was caught off the coast of New England, and Connecticut eatery The Dock Restaurant purchased him and put him in a tank for customers to eat if they were willing to shell out a steep price that has not been revealed.
But the lobster, who was dubbed "Larry" by children who saw him over the weekend, really earned the extended nickname "Lucky Larry" when Don Mackenzie, vice president of Boats Inc., decided that he couldn't bear to see the massive crustacean end up in a pot of boiling water and eventually on someone's dinner plate, according to New London, Connecticut's TheDay.com
So on Tuesday he decided to save "Lucky Larry" from that terrible end to what's been a long odyssey under the sea:
"This lobster has seen World War I, World War II, seen the landing on the moon and the Red Sox win the World Series, he's made it this far in life," MacKenzie told The Day. "He deserves to live."
MacKenzie apparently got there just in the nick of time, as someone had already reserved the 17-pound lobster for eating on a night in the near future.
"There was a price on the guy, but I won't say how much it was," MacKenzie said. "Let's just say that it's the most expensive lobster I never ate."
So after purchasing the lobster, Don MacKenzie cut the rubber bands off his gigantic claws to keep for posterity, TheDay.com reported, then took the lobster aboard a boat and set it free in a part of the ocean where it is highly unlikely that it can be caught by lobsterman due to its depth.
"Lucky Larry" the lobster is estimated to be somewhere between 80 and 100 years old.
"It takes seven years for him to even become a lobster big enough to keep," MacKenzie said. "For a lobster to live this long and avoid lobster traps, nets, lobster pots ... he doesn't deserve a bib and butter."
Click play below to watch a TheDay.com video of the massive lobster being set free: