'Mad Men' Season 6 Spoilers: Matthew Weiner Reveals 10 Facts About Upcoming Season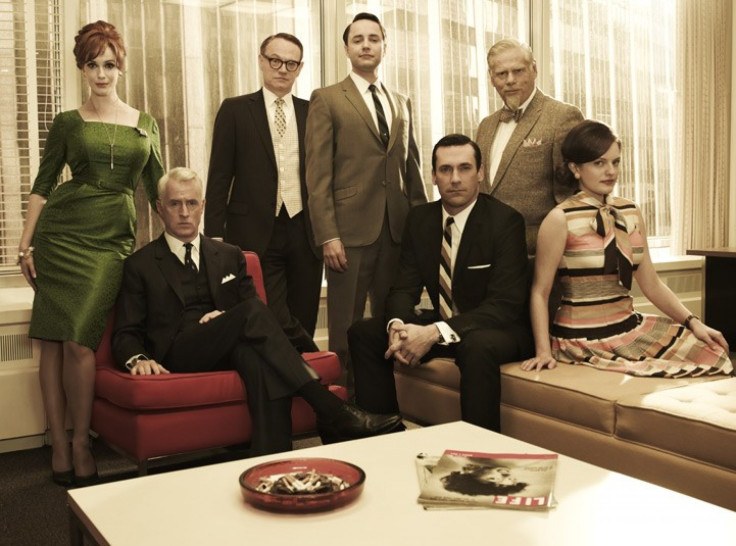 The sixth season's premiere of "Mad Men" is only three months away, and in an interview with the Daily Beast's Lace Jacob, the show's typically reticent creator Matthew Weiner revealed some of the details fans can expect.
"To be able to continue exploring the stories of these characters for a sixth season is an amazing opportunity," Weiner said in a statement. "We love mining this world and look forward to bringing the audience stories that we hope will continue to both surprise and entertain them."
Without further adieu, here are 10 things we can expect from Season 6:
The upcoming season of "Mad Men" will be its second to last, Weiner finally confirmed.
"I came in with my plan for the season," Weiner said. "I was like, 'I want to save that for the last season, I want to save that; I want to wait on that' and I was pulled aside by Maria and Andre Jacquemetton, my executive producers, who said, 'Don't do that. You've never done that before. Let's just use all the story that we have and we'll deal with it on the other side of it.' It really helped. Because I don't want to change—part of it is superstition and part of it is the only way I know how to do it."
Elizabeth Moss will in fact be returning again, despite her character Peggy Olson's decision to leave Sterling, Cooper, Draper, Pryce at the end of last season.
"I think they were worried because I make such a serious commitment to change, on the show," Weiner said. "I don't think anybody else has done a permanent divorce like that, or moved people out of their home, or dissolved their businesses or anything. So they were worried. I never said to anyone that Elisabeth was leaving the show. I just said that the character was moving on and you'll have to watch. That's what I always say: 'You'll have to watch.' And you know what? If people were angry, God bless them, I'm glad that their emotions are wrapped up in the show.
However, fans should not necessarily expect or hope for a professional reconciliation between Don and Peggy.
"As an audience, you should have your hopes and your fears and then sit back and see where the story goes," said Weiner. "This is not [choose] your own adventure. We have a plan and we're going to tell you a story…. Sometimes the hero gets what he wants and sometimes he doesn't. But if I told you, you wouldn't enjoy it, believe me."
The final scene of the Season 5 finale ("The Phantom") hints at what's to follow in Season 6.
Lacob writes that during their phone interview, Weiner indicated that the montage shown in the final moments of the season finale – during which Megan finally shoots the TV commercial she's been pressuring Don to help her land, while Don wanders into a bar and is approached by a blonde woman – are very important.
"[Don] had a pretty dark season," Weiner said. "He was trying to be happy… I wanted to see him in that domestic world and to take that marriage seriously and that was something we were interested in. What was the second marriage like? Was he going to do it right this time? That said, you have to assume that he's right where he was at that moment, which is deliberately ambiguous and a bit of a cliffhanger: a man who had really tried on this coat, and really tried to live the fantasy of that relationship being the right relationship. Megan is filled with joy, she's future-[facing], and she accepts him as he is. She definitely loves him, but she had her own will and that seemed to be hard on him. That told me a lot about Don."
Season 6 will 'skip ahead in time'
While Weiner was guarded about revealing exactly how much time passes between the two seasons, he does confirm that there will be a big transition.
"I am going to skip ahead in time," he said. "I won't say how long, but the first two episodes are a movie unto themselves. And they do foreshadow what's going to happen in the season. They do tell a story of the period and root you where you are in these people's lives. But a lot has changed when the season opens up. A lot has changed."
It will also speak to contemporary issues that viewers are currently facing
Weiner said that he has always intended to reflect contemporary society through the show, and that the timing of this season finally seemed to connect to the current state of affairs.
"There's always the intention to have it have something to do with the world we're in right now," Weiner said. "That's only because I only can write from what I know. And for some reason or another, this season feels particularly related to where I feel that we are right now, as a country and as a society…. There's been a bit of a blow to our self-esteem. None of the economic realities of the '60s, of any of the years that we've done the show, reflect what's going on right now. It was really a boom time for the economy, for job creation, and American industry. But I think that the social order, the blow to our self-esteem and turning inward as we deal with the loss of something. The loss of our— Now I'm being super-vague about it. I'm not prepared to talk about it."
Pete Campbell won't commit suicide
Although many viewers speculated that Pete might kill himself just before the death of Lane Pryce, Weiner contends that it wouldn't be in Pete's personality to kill himself.
"It was completely unconscious on my part," Weiner said of the "death symbolism" that seemed to envelop Campbell's character last season. "I know the character of Pete very well and I don't see Peter Campbell as someone who would ever commit suicide. He is very judgmental about mental illness. He eventually said it in Episode 13 that he views it as weak, and that was already written and shot when all of this hubbub started."
Weiner admits that Pete underwent something of a mid-life crisis in Season 6, but contends that Pete's "response to it as he explained in that last scene with Alexis Bledel [as Beth] was that he wanted an adventure and he wanted to feel better about himself. But in the end he just realized that there was something really wrong with his life."
Sterling, Cooper, Draper, Pryce had the money to expand at the end of last season
When asked about whether or not the ad agency had expanded to the 38th floor by the start of the next season, Weiner remained tight-lipped but conceded that it "sure looked like" it would be going forward.
"You know, we'll see if they got the money for that. It sure looked like it is," Weiner said. "I can tell you Sterling Cooper Draper Pryce have had the money for a second floor, but I had to really go through a lot to get it from Lionsgate and AMC."
'Mad Men' won't be assuming the Netflix model
As much as Weiner said he enjoys and respects the Netflix model, he said that he's too "old fashioned" to adopt it for the show.
"I like entertainment to be an even," he said. "I'm interested in the Netflix [model] because it's just so completely new. But my commercial instincts tell me, 'Why wouldn't you do it a few at a time, or something, or three in a week or whatever?' But I am not going to argue with them because they obviously know what they're doing…I still have a fantasy of everybody watching the show at the same time. Finding out what it is at the same time and then talking about it the next morning. I think there are very few things in our world that we share on that schedule anymore."
Season 6 will be just as 'thought-provoking' as Season 5
"What's great about doing this show is every season is different and you never know what you're going to get when you watch it," Weiner said. "The actors will be the same, the characters are consistent, but the period is changing and the world is changing and the story is changing. They have different tones, they have different flavors, different colors, and week to week you don't know what the show's going to be. That means that there's going to be a conversation about it."
Season 6 of the critically acclaimed AMC drama will premiere Sunday, April 7 at 9 p.m., with a two-hour long episode.
© Copyright IBTimes 2023. All rights reserved.