Malia Obama Wrong Rumors: Rory Farquharson Engagement 'Called Off'?
Malia Obama has not called off her supposed engagement with her boyfriend Rory Farquharson despite claims made by Globe magazine. Several wrong rumours about the oldest daughter of Barack and Michelle Obama have surfaced, including rumours about an engagement.
A follow up of the false report published in November last year made the rounds recently. According to Globe magazine, the wedding is called off because Farquharson was "caught on camera cuddling another beauty."
"Malia's devastated because she thought this was the man she was going to wed," the source said, according to Gossip Cop, which debunked the report. The Globe magazine source added: "Barack is relieved the guy is gone. He never liked Rory and told Michelle he was a bad influence."
However, these claims are untrue as Malia is not engaged to Farquharson.
Back in November, the Globe magazine claimed that Malia got engaged in the summer of last year. "Malia told friends they got engaged over the summer. She's excited. She has the ring, but she's too scared to wear it in public," the source said at the time.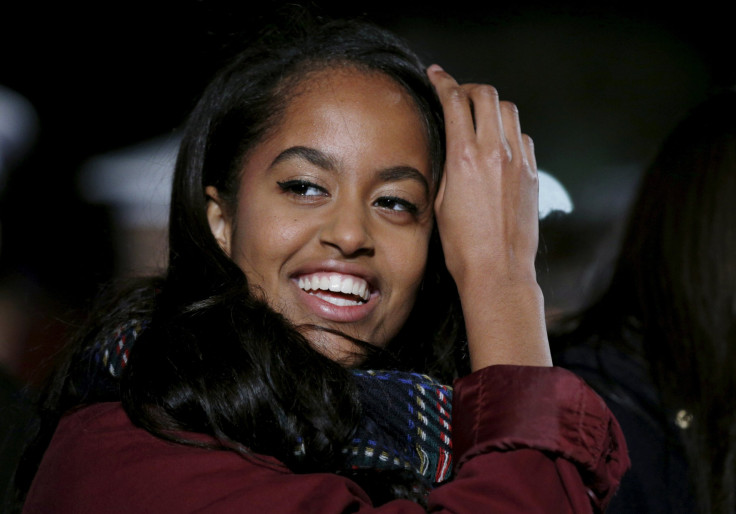 The 21-year-old and her boyfriend are both studying at Harvard. Before heading to the Ivy League school, Farquharson studied at the Rugby School in Britain. The school falls under the ranks of Harrow and Eton, the schools that Prince William and Prince Harry attended.
Malia, who began classes at Harvard University in 2017 after taking a gap year, has currently returned home and is staying with her parents amid the ongoing coronavirus outbreak. Her sister Sasha, who started attending the University of Michigan in 2019, is also back home.
"We're just trying to structure our days. Everybody's home. The girls are back because colleges are now online, so they're off in their respective rooms doing their online classes," Michelle Obama revealed to Ellen DeGeneres in a video shared on the talk show host's Instagram page. "I think Barack is — I don't know where he is. He was on the phone on a conference call."
© Copyright IBTimes 2023. All rights reserved.