Man Allegedly Shoots, Kills Newborn Daughter With Crossbow During Argument With Wife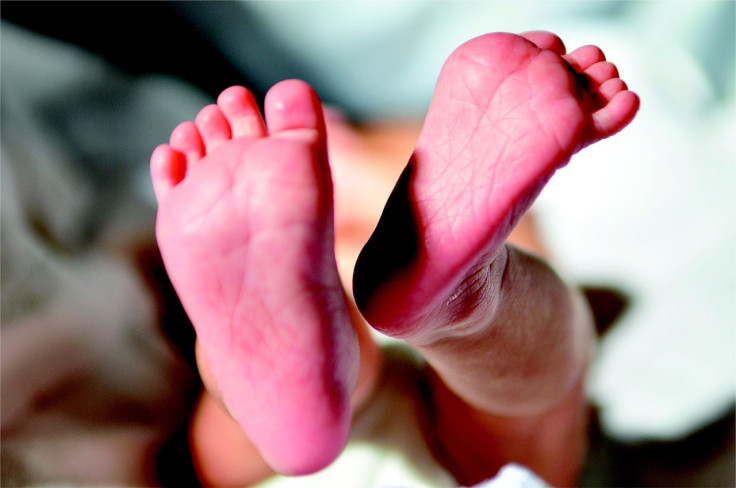 A 26-year-old man was arrested after he allegedly shot a crossbow, which fatally struck his infant daughter, during an argument with his wife.
Patrick D. Proefriedt, 26, of Nineveh, was charged in connection to the death of 3-week-old Eleanor M. Carey.
The Broome County Sheriff's Office said Proefriedt was having an argument with his wife Monday morning. The mother was carrying Eleanor when Proefriedt fired a shot with the crossbow, according to WBNG.
The broadhead crossbow bolt struck baby Eleanor before injuring the mother, officials said. The accused father then allegedly removed the bolt.
When his wife began calling 911, Proefriedt tried to stop her and soon left the scene in a red 2016 Dodge Ram pickup truck.
First responders arrived at the address at around 5:14 a.m. and found the crossbow at the location, syracuse.com reported.
Eleanor received medical attention, but was pronounced dead at the scene.
The mother was taken to the hospital to receive treatment.
The New York State Police and Chenango County Sheriff's Office assisted the Broome County Sheriff's Office in the search for the suspect. Multiple patrol units and aerial drones were used in the search.
Proefriedt, whose truck got stuck in the mud, was eventually located in the woods less than a mile away from the home. He was arrested and charged with second-degree murder and second-degree attempted murder. He also faces a charge of first-degree criminal contempt for violating an order of protection.
"Proefriedt had a history of domestic incidents with the victim and an active stay away order of protection in place," officials said.
"This is one of the most heartbreaking and senseless crimes committed in this community in recent memory," Broome County Sheriff Fred Akshar said in the news release. "Our thoughts are with the family of this innocent 3-week-old girl, Eleanor Carey. I commend the quick and decisive action of our Law Enforcement division in responding to this tragedy and ensuring Mr. Proefriedt did not escape justice. Thank you to the New York State Police and the Chenango County Sheriff's Office for assisting with this investigation and arrest."
© Copyright IBTimes 2023. All rights reserved.