Man Chews, Kills Deadly Snake In Revenge After Being Bitten By The Reptile
KEY POINTS
The man was returning home from work when he was bitten by the snake
He immediately captured the snake and bit it to death
The man then walked around with the dead snake wrapped around his neck
A man in India chewed a deadly snake to death after the reptile bit him in the foot.
The man, identified as 45-year-old Kishore Badra, was returning home from work on Wednesday evening when he was bitten by the reptile. The man immediately caught hold of the snake and bit it to death. The incident took place in a village in the eastern state of Odisha, The New Indian Express reported.
"Something bit on my leg while I was returning home on foot last night. I switched on my torch and found it to be a poisonous krait snake. In order to take revenge, I took the snake in my hands and bit it repeatedly, killing the snake on the spot," Badra said, NDTV reported.
After killing the reptile, Badra walked around the village with the dead snake wrapped around his neck.
Some of the villagers asked him to visit the hospital but he refused and later went to a traditional healer to seek advice. Luckily, the snakebite had no impact on Badra, who was doing fine as of Thursday.
"Though I was bitten by the poisonous krait, I did not feel any discomfort. I went to a traditional healer residing near the village and got myself cured," Badra said.
Kraits are highly venomous snakes belonging to the cobra family. Mostly found in Asian forests, these snakes are terrestrial and feed mainly on other snakes, frogs, lizards, and small mammals. Kraits are dangerous to humans mostly when they are provoked.
Earlier this month, a 65-year-old man in the Indian state of Bihar bit a snake after being bitten by the reptile, killing both. The drunk man was sitting outside his home when he was bitten on the leg by a baby krait snake. In a fit of rage, the man picked up the snake and sank his teeth into the snake. While attempting to escape, the snake bit the man over 10 times on his face. While the snake died immediately, the man succumbed to his wounds the following morning.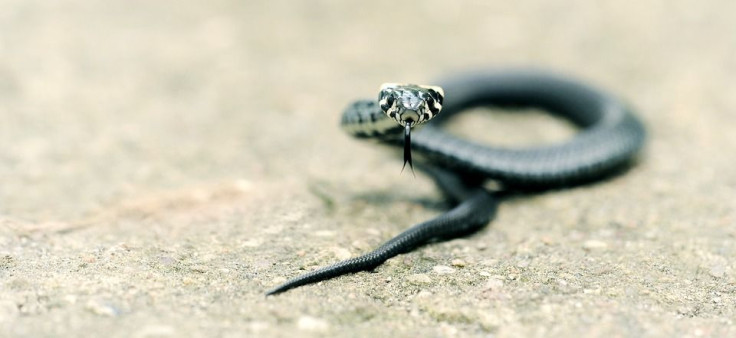 FOLLOW MORE IBT NEWS ON THE BELOW CHANNELS