Man Fatally Stabs Mother, Injures Another Woman After Argument
One woman has died while another suffered injuries in a horrific stabbing incident in New Jersey.
Officers from the Harrison Police Department responded to the Harrison Gardens apartment complex at around 1:45 a.m. Tuesday. Upon reaching the scene, cops found Rosa Massoni, 67, with stab wounds outside the third-floor apartment, NBC reported.
A second woman, believed to be in her 50s, was found with multiple stab wounds in the courtyard of the complex, Hudson County Prosecutor Esther Suarez said, according to the outlet.
Both women were taken to a hospital, where Massoni was pronounced dead shortly after arrival.
The second woman, on the other hand, remains hospitalized with serious injuries and is known to be in stable condition. However, details regarding her identity and her relationship with the suspect were not released by the authorities.
Police officers and detectives from Hudson County Prosecutors were on the scene for several hours looking for evidence.
Massoni's 32-year-old son, Victor Temoche, was found to be the suspect behind the gruesome murder, which stemmed from an early morning altercation, as per ABC7NY. He was taken into custody shortly after running away from the scene and was sent for an evaluation at a hospital in Newark.
He was later charged with murder, attempted murder and possession of a weapon for unlawful purposes, according to NJ.com.
Neighbors woke up to crime scene tape around the complex and expressed shock.
"They have some security here," Harrison resident Larry Kelly told NBC. "This is getting crazy. Nothing like this has really happened before around here."
Citing building maintenance workers, Kelly described the scene as a "mess." "Blood everywhere," the resident said.
Cops believe the violence started inside the apartment and then moved to the courtyard of the complex. They discovered a trail of blood flowing from the top floor and smudged all over the front entrance and sidewalk. Investigators also found bloody clothing at the crime scene, as per images accessed by the outlet.
The Hudson County Prosecutor's Office Homicide Unit and the Harrison Police Department are actively investigating a motive behind the stabbing. People with information are asked to contact the Office of the Hudson County Prosecutor at 201-915-1345. All information will be kept confidential.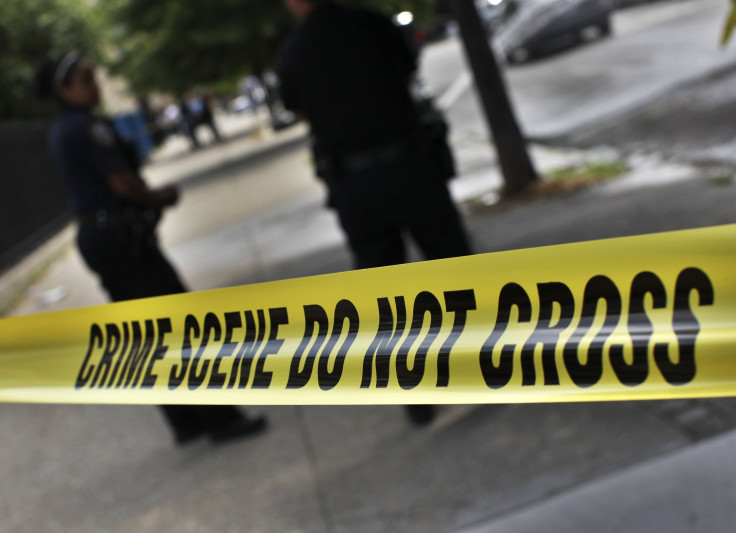 © Copyright IBTimes 2023. All rights reserved.