Manchester United Transfer News: Lewandowski, Ronaldo And Varela Linked As Moyes Poised To Complete First Signing; Rooney Latest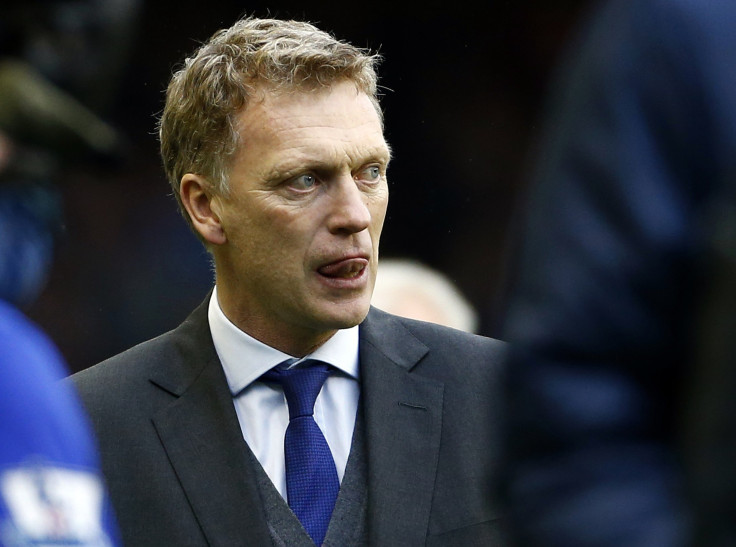 Manchester United are set to make their first signing under new boss David Moyes, with young Uruguayan Guillermo Varela poised to finalize his move to Old Trafford. The 20-year-old right back, who had a spell on loan with United toward the end of this past season, has flown to England to conclude a £1 million transfer, according to Sky Sports.
Rodolfo Catino, the treasurer of Varela's current club Penarol, revealed on Twitter on Wednesday that the player was flying in to complete the deal. "In San Pablo airport waiting for the connection to London, with Guille [Varela] about to board," he wrote. Varela impressed in the South American Under-20 Championship earlier this year and will compete in the World Cup for that age group later this month.
Another Manchester United target looks set to soon be on the move. Borussia Dortmund striker Robert Lewandowski has revealed that he is closing to moving to the club of his choice, but refused to name the team in question. The Poland international has been heavily linked with United for the past year, yet it is Bayern Munich with whom he is already thought to have come to an agreement.
"I'd like to think that now everything has been resolved and I will be able to join the club of my choice," he told German publication Bild. "Dortmund is a fantastic club, which I will always admire," he said. "But for my future I am wishing for a new challenge."
The two German heavyweights appear to have hit a stalemate with Dortmund understandably reluctant to lose a second star to their rivals following the transfer of Mario Gotze. With Lewandowski's contract set to expire next summer, Dortmund are likely to be forced to relent to avoid losing the 24-year-old for nothing in 12 months' time. While a foreign side, like United, could present a tempting proposal to Dortmund, it would appear that Lewandowski has his heart set on joining the European champions.
Meanwhile, the situation concerning Cristiano Ronaldo and Manchester United's attempts to recruit the Real Madrid forward also appears to be developing. Just this week there have been reports that United were increasing their attempts to bring the Portuguese back to Old Trafford this summer. There is a different take in Spanish sports daily AS, which asserts that United are one of the clubs lining up a move to secure the 28-year-old when his contract expires in 2015.
Those claims would appear to have more weight behind them given Ronaldo's insistence that he will see out the remaining two years of his deal at the Bernabeu, but being noncommittal on anything beyond that point. A report in Portugal's A Bola this week stated that Ronaldo has rejected Madrid's proposal of a new contract.
At this stage of the summer, wild speculation can be extracted from every miniscule hint. The Daily Express has displayed this tendency to the full by suggesting that Wayne Rooney's appearance in a marketing campaign to promote Manchester United's new kit is a clear sign that he will be wearing it next season. The forward has been heavily linked with a move away from Old Trafford after Sir Alex Ferguson claimed that he had requested to leave the club for the second time in three years.
© Copyright IBTimes 2023. All rights reserved.