March 15 Primaries: With A Big Lead In Florida Polls, Trump Moves Miami Rally To Kasich's Ohio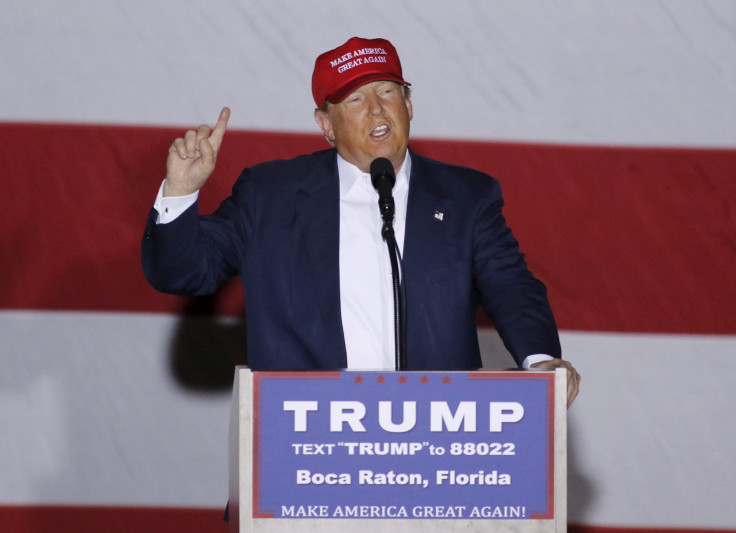 With the latest polls indicating he is leading in Florida and Illinois but not in Ohio, businessman and Republican presidential front-runner Donald Trump has changed the scheduled locale of a "massive" rally Monday from Florida to Ohio, his campaign said Sunday. The change comes just two days before scheduled primaries in the battleground states, as the candidates vie for their party's presidential nomination.
The latest NBC News/Wall Street Journal/Marist polls indicated that in Florida, Trump has a significant lead, with his 43 percent support nearly twice that of the next-closest contender, Florida Sen. Marco Rubio, who had 22 percent. Trump also has 34 percent support in Illinois. But in Ohio, it's incumbent Gov. John Kasich who has a six-point lead over Trump, with 39 percent to Trump's 33 percent.
The results of the latest CBS News/YouGov polls of likely Republican voters, also published Sunday, painted a similar picture: Trump with a significant lead in Florida, Trump with a four-point lead in Illinois and Trump tied with Kasich in Ohio.
Trump's campaign announced Sunday that an event planned for Monday evening at Trump National Doral, a luxury resort in Miami, would be "postponed" and that instead, Trump would hold a "massive rally" in Youngstown, Ohio. Trump would stick to other events scheduled in Florida Sunday and Monday, and if he was "successful on Election Day," a celebration would be held at Trump National Doral afterward. Whether that statement referred to the event of Trump winning the general presidential election, the Republican nomination or any of Tuesday's contests was not clear.
Trump currently leads the Republican presidential candidates, with 460 delegates to Texas Sen. Ted Cruz's 370, Rubio's 163 and Kasich's 63. To win the Republican nomination, a candidate needs to amass 1,237 delegates.
The apparently enduring support for Trump continues to stump political analysts and establishment Republicans alike. He seemed to be bringing out more new Republican voters to the polls than is typical, despite the host of what many regard as incendiary, racist, violent or wholly uninformed remarks he has made throughout his campaign.
© Copyright IBTimes 2023. All rights reserved.