Marriage And Divorce: US Divorce Rates Drop To Lowest Levels In Over 35 Years, Report Says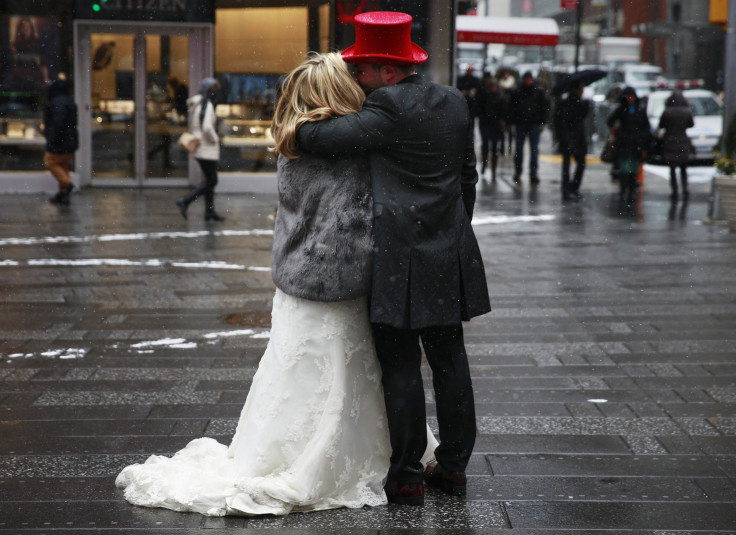 The divorce rate in the U.S. has fallen to its lowest levels in over 35 years, a report published Thursday has found. The divorce rate fell for its third consecutive year in 2015, the data indicated.
The report by Bowling Green State University's National Center for Family and Marriage Research in Ohio also found that the marriage rate in the U.S. has gone up and is at its highest since 2009. The rate rose from 31.9 marriages for every 1,000 unmarried women aged 15 and older in 2014 to 32.3 marriages in 2015. The annual report uses the previous year's census data to calculate marriage and divorce rates.
"The decline has stopped," Wendy Manning, co-director of the National Center for Family and Marriage Research, reportedly said.
Divorce rate in the country has dropped to 16.9 in 2015 from 17.6 in 2014. The rate has decreased by 25 percent since 1980 when it was at its peak at 22.6. Washington D.C. has had the highest divorce rate for two years straight with nearly 30 in every 1,000 marriages ending in divorce.
Meanwhile, Hawaii—which was the only state with a divorce rate less than 12 in 2015 – continued to stick its low divorce rate in 2015 with only 11 marriages in every 1,000 ending in divorce. Wisconsin, Rhode Island, Delaware and New Jersey also had low divorce rates.
Wyoming, which had one of the lowest divorce rates in 2014, experienced the greatest increase, shooting up from the 41st to second place in 2015. The divorce rate went down in 30 states in 2015.
"We've seen a decline of divorce among people who are younger and an increase among people who are older," Manning said.
© Copyright IBTimes 2022. All rights reserved.
FOLLOW MORE IBT NEWS ON THE BELOW CHANNELS