'Married At First Sight: The First Year' Season 2 Spoilers: Doug Questions His Future With Jamie In Episode 5 [RECAP]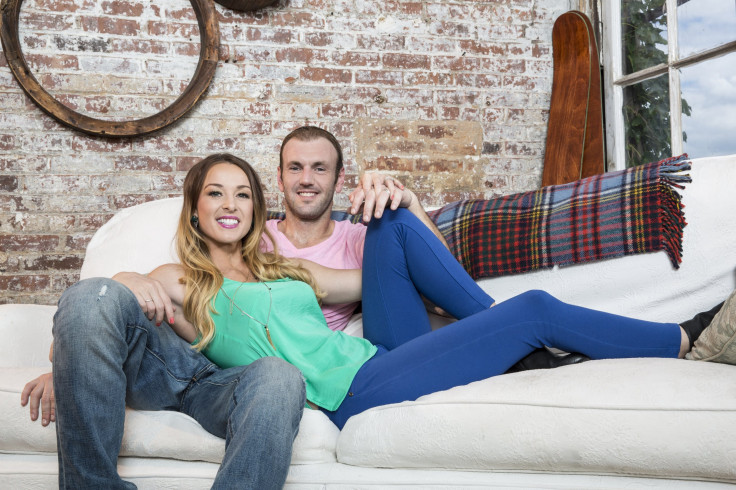 The "Married At First Sight: The First Year" Season 2 couples are thinking about the future. In episode 5, Cortney Hendrix revealed she doesn't want to raise children in New York, but Jason Carrion has to consider his career. Meanwhile, Jamie Otis is still focused on buying a house and making babies, but Doug Hehner admitted he has started questioning if they really have a future together.
Jamie And Doug
Doug talked to Dr. Pepper Schwartz, a "Married at First Sight" expert, about Jamie's revelation that she still has feelings for an ex. The sociologist assures him that it's likely her fear of intimacy or other issues are making her think about another man rather than actual romantic feelings.
"That was the first time I've ever doubted that we were right for each other," Doug reveals. The admission shocks Dr. Pepper, and she advises him to communicate more. He hasn't talked about his feelings to his wife, and that's a problem.
Jamie surprises Doug by planning a day to learn fencing. It's an activity on Doug's pre-baby bucket list, so Jamie is eager to let him do it. Before they join the fun, Doug decides to be vocal about his feelings and reveals he is second-guessing their relationship. He feels they might not be meant to be together, and that upsets Jamie. However, they know they have to move forward. They go ahead with their fencing lesson, and they finally have some fun together.
Later, Jamie asks Doug when he thinks he'd be ready to have a baby. Her husband isn't ready to commit to a house or a child while Jamie is still having thoughts about her ex, so Jamie suggests they go for marriage counseling. Doug says he previously agreed to go, but she never made an appointment. It makes Doug think she doesn't actually care. However, Doug's avoidance of the future makes Jamie worry he doesn't think they'll be together in the future.
The couple try to put their fight on hold for the sakes of Jamie's sister Lea. She is pregnant and having a gender reveal party. Lea suggests Jamie may have set her expectations of her husband too high. Lea tells her to be a little more sensitive to Doug's feelings. After talking to her sister, Jamie promises to be a better wife.
At the party, Jamie has to see Lea's father, her former stepfather. Jamie isn't too affectionate to the man her mother used to be with, but she tries to remain civil. Her mother also shows up, which pleasantly surprises Jamie. Lea reveals she is having a girl and the party goes off without any fighting. Jamie is thrilled their family drama seems to have settled down.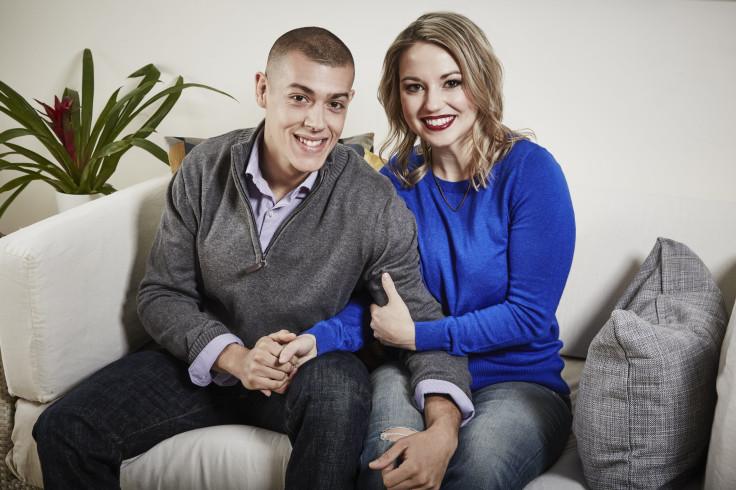 Cortney And Jason
Jason is tired of living in a studio apartment. He wants more space, but Cortney doesn't want to move. He is even considering buying a home, but Cortney doesn't think they're in the right place for that financially. However, she also doesn't want to be tied to New York forever.
"I love New York," Cortney tells the camera. "But I will not have children here." She wants to move back to North Carolina to be close to her family after she has children. But Jason hasn't exactly agreed to that plan yet.
Before making any more plans about moving, Cortney and Jason are arranging a vacation, and Jason wants to take his wife somewhere tropical. He is surprised when Cortney reveals she has already booked tickets to North Carolina. She wants Jason to see why it's an important place for her.
Jason talks to his friends about how Cortney might want to move to North Carolina. It would be very difficult for his career. He is a New York firefighter and he'd have to start from the bottom again if he wanted to do that in North Carolina. He isn't sure he is willing to make that sacrifice, but Cortney hopes this trip will change his mind.
Neph And Jasmine
"Married At First Sight: The First Year" also checks in with Jason's friend Neph Rodriguez and his girlfriend Jasmine. Cortney takes Jasmine shopping and shows her around the city a little bit. Jasmine reveals that her family in Texas is worried she made the decision to move a little too quickly. She says she is a little sad and sometimes is so homesick that she cries, but Cortney assures her that's completely normal.
Jasmine says she and Neph are still looking for a new house, and Cortney asks if they're going to get married. Jasmine's positive answer shocks Cortney. "When Jasmine told me that they had already talked about marriage, I was definitely surprised since Neph hasn't told Jason anything about that," Cortney tells the camera.
After shopping with Jasmine, Cortney tells Jason that Neph and Jasmine have talked about getting married. Cortney is happy for them, but she still worries that Jasmine and Neph are moving too fast. Jason doesn't think his best friend is ready. Neph only recently got divorced, and Cortney worries he hasn't really figured out why that marriage fell apart. If he doesn't deal with the past, Cortney doesn't think he'll be able to handle his future relationships.
When the two couples go out to dinner, Cortney asks if they've set a date, and Neph is shocked. "I mean, obviously I love you, but I'm not ready for marriage," Neph says. It makes Jasmine question where they stand.
In Jasmine's family, women don't move out until they're getting married. Jasmine wouldn't move out for just any guy. She seems to be under the impression that they're getting married soon, but she and Neph might need to work on their communication skills.
"Married at First Sight: The First Year" airs Tuesdays at 9 p.m. EST on FYI.
FOR FREE to continue reading
✔️ Unlock the full content of International Business Times UK for free
offer available for a limited time only
✔️ Easily manage your Newsletters subscriptions and save your favourite articles
✔️ No payment method required
Already have an account?
Log in
© Copyright IBTimes 2023. All rights reserved.