'Married At First Sight: The First Year' Spoilers: Jamie Wants Doug To Meet Her Ex And Jason Learns About His Dad In Season 2 Finale [RECAP]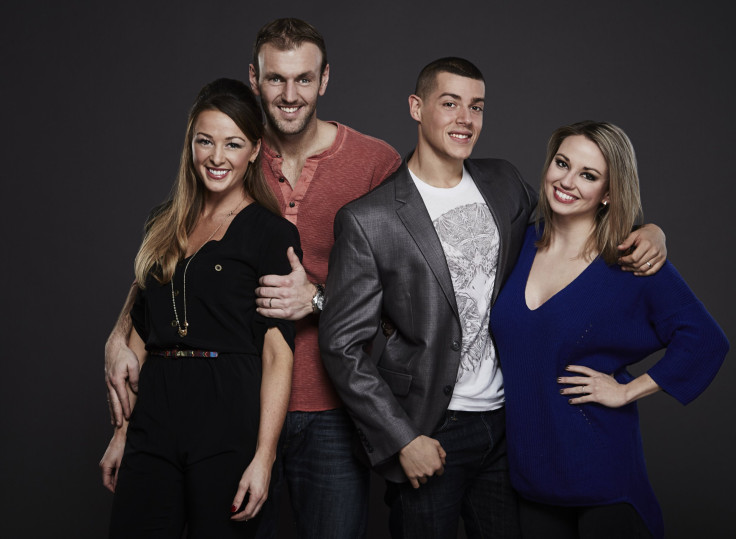 The past haunted everyone in the "Married at First Sight: The First Year" Season 2 finale. Jamie Otis wanted Doug Hehner to meet the ex-boyfriend she has struggled with having feelings for. Meanwhile, Cortney Hendrix helped Jason Carrion track down his father. Confronting the past wasn't easy for the couples in episode 7.
Cortney and Jason
Jason admits he could picture himself in North Carolina and could see himself having kids there after his and Cortney's recent vacation to her hometown. However, he wants to deal with his issues before having a family. Jason is trying to find his father and has located his half sister on social media. His sister last spoke to Jason when he was 12 or 13. Jason doesn't know how to approach her, and Cortney offers to send her a message.
Later, Cortney talks to her friend Chantel about reaching out to her husband's sister. She realizes that she might be seen as a stranger meddling in their relationship. If reaching out goes badly, Cortney worries that Jason will blame her.
Jason talks to sociologist Dr. Pepper Schwartz about his family situation. Jason says he wants to be at peace with his past, but he fears rejection. Dr. Pepper says his family might be thinking about him but are too embarrassed by their past actions to reach out first. He has to decide if he just wants information or if he wants a relationship with them. That requires bravery, but Dr. Pepper thinks he can handle that. It's a conversation that gives Jason the encouragement he needs.
Jason and Cortney hire a private investigator to find out more about Jason's family. The investigator discovers that Jason's father has a family in Florida. It's difficult for Jason to see photos from graduations and family dinners when his father was never there for those moments in his life. Jason feels even worse than he did before.
After taking a walk to clear his head, he decides he can't just disregard the information. He wants to call his father but he doesn't know what to say. Cortney says maybe he should contact one of his half siblings first. Jason knows he has to write the message, not Cortney. He sends a short email to his half sister saying he wants to know how she is.
"Thank you for being there with me because, I'll be honest with you, I don't know if I could do any of this by myself," Jason tells his wife.
Neph and Jasmine
Jasmine's family in Texas is having difficulty with the fact that she isn't married or engaged yet. Neph Rodriguez doesn't understand the big deal about making a commitment so soon after moving in together in New York. "I'm kind of starting to doubt or question our relationship, so I don't know where we're standing right now," Jasmine tells the cameras.
Neph and Jasmine go looking at houses for sale. The realtor asks them about marriage, and Neph gets uncomfortable. At one home, Jasmine says the master bedroom is too small, but Neph worries that she doesn't understand how real estate in New York works.
Jasmine is heading back to Texas for a visit and she knows her family will put the pressure on them. She asks for more closet space when she gets back. She says if she doesn't get more space, she might just stay in Texas.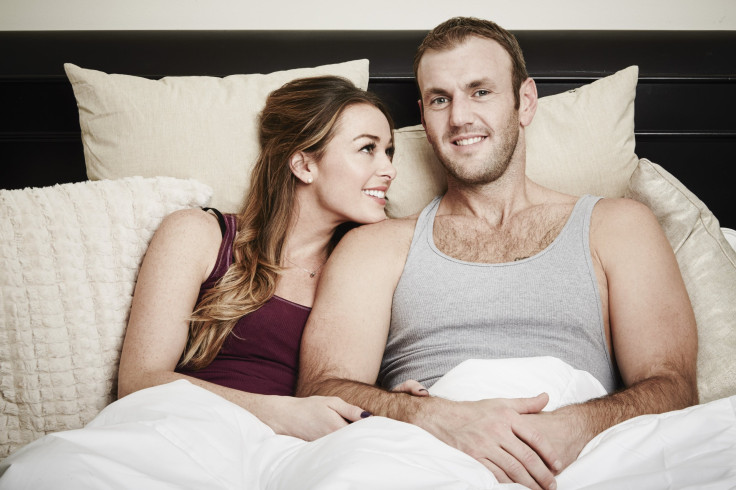 Jamie and Doug
Doug takes Jamie to a nice restaurant and talks about his feelings. He apologizes for cutting off previous conversations about their future. "I do want kids in my future, but I'm not ready to have a kid with you now," Doug says.
Jamie is happy that he's actually talking about his feelings rather than shutting down the whole conversation. She feels like they're finally connecting, and her feelings for her ex-boyfriend have died down.
Jamie's sister Amy is engaged and has moved up her wedding. She is planning the ceremony in two weeks and she wants Doug to officiate. The couple talk about Amy's wedding, and Jamie says that since they're going to be in her hometown, Doug should meet Jamie's ex. She says that introducing Doug to her ex-boyfriend might be the final step to get over their rough patch. Doug is quiet.
"Either let's work on the relationship, let's get to this point, or Jamie, just go back with your ex if that's where you're going," Doug tells the cameras. Doug says he'd rather move forward and this feels like moving backward, but he doesn't say that to his wife. He agrees to meet her ex.
Jamie says the meeting will show Doug that she has finally moved on. Doug says he is happy that Jamie is finally getting the last of her stuff from her ex's house. Jamie seems to truly believe that despite the fact that this meeting will be awkward, they'll all be friends at the end of it. "You don't have to have this nasty fight or cut off and never talk to them because they were someone that you loved in the past," she explains.
"Or it could go horribly wrong and you fall back in love with him," Doug says. That's where the "Married at First Sight: The First Year" Season 2 finale ends.
"Married at First Sight: The First Year" Season 2 is over, but Season 3 kicks off Dec. 1 at 9 p.m. EST on FYI.
© Copyright IBTimes 2023. All rights reserved.
FOLLOW MORE IBT NEWS ON THE BELOW CHANNELS